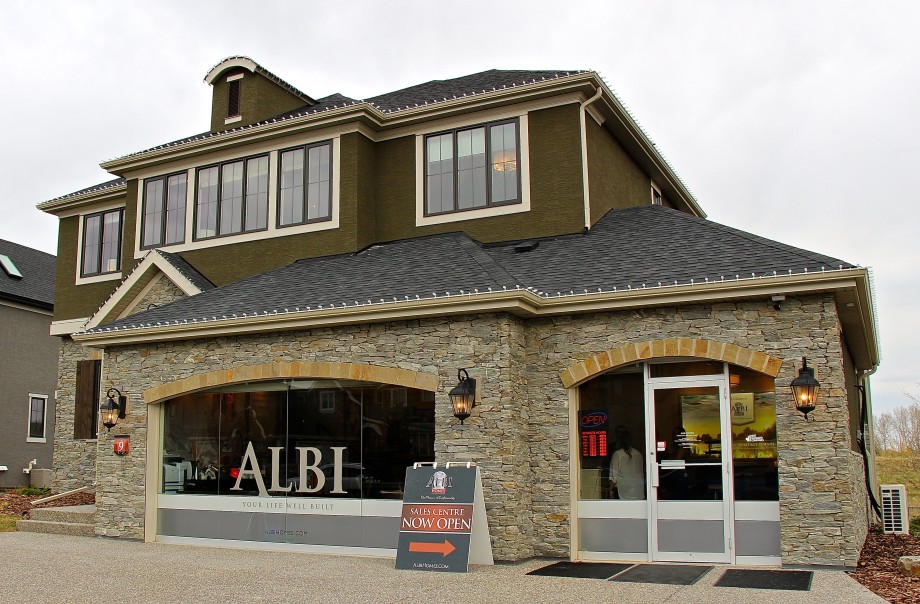 Have you ever walked into a show home kitchen and fantasized about using the fantastic new appliances? Perhaps at this Albi Home, in Artesia at Heritage Point?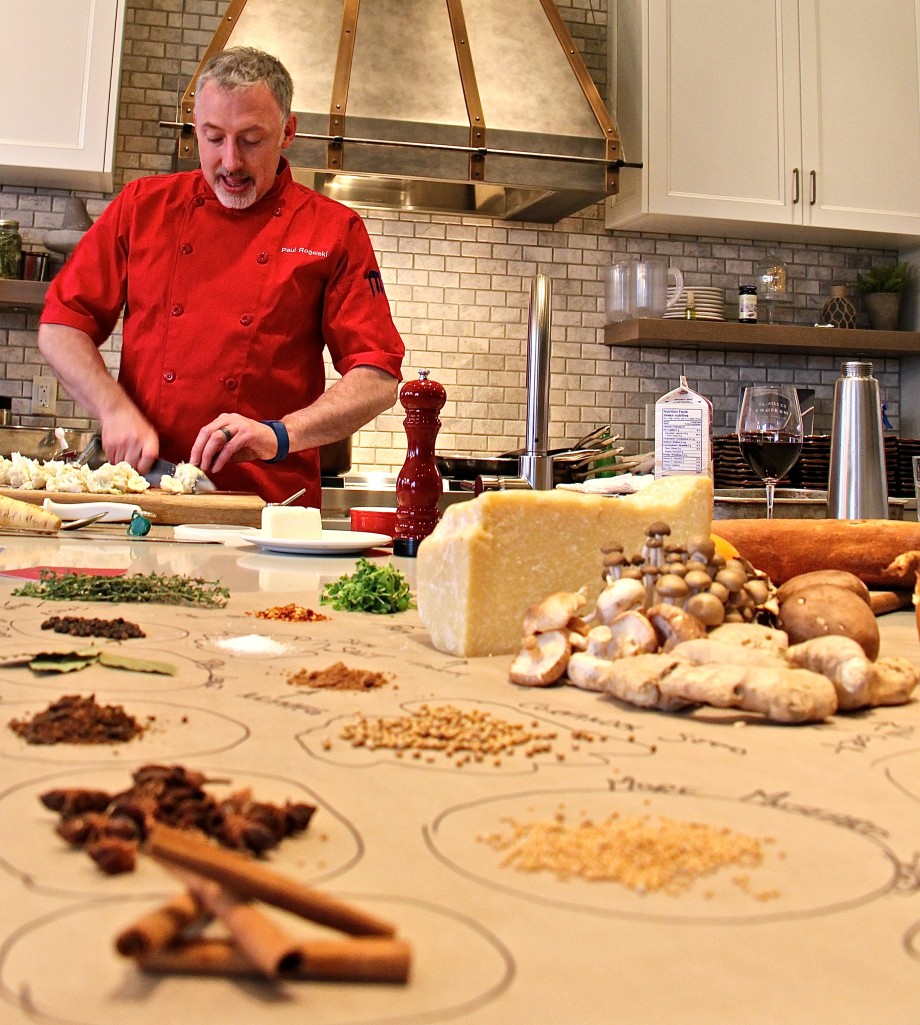 Recently, Artesia invited Chef Paul Rogalski to do just that. But being co-owner of the world-renowned Rouge Restaurant, he took it up a notch…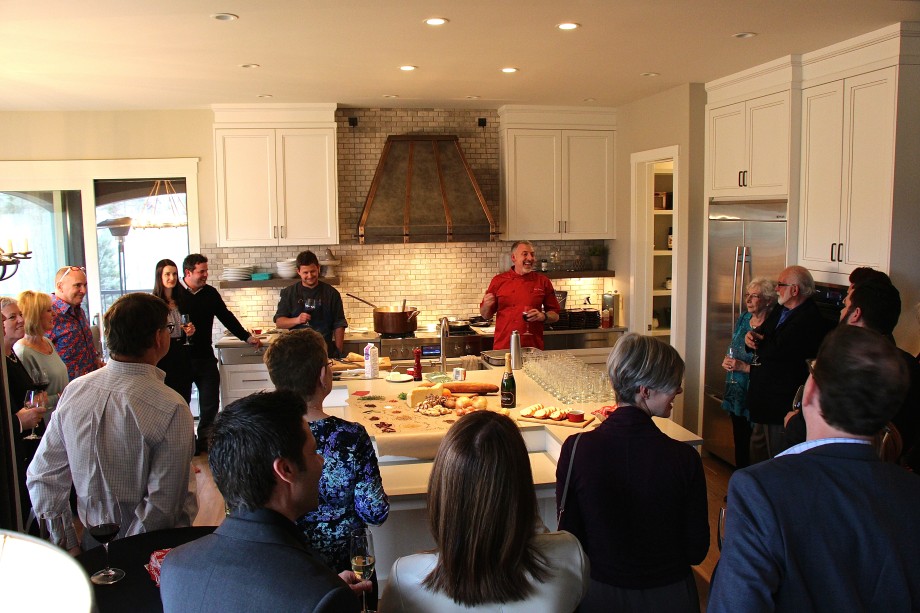 … turning a cooking demo into a kitchen party.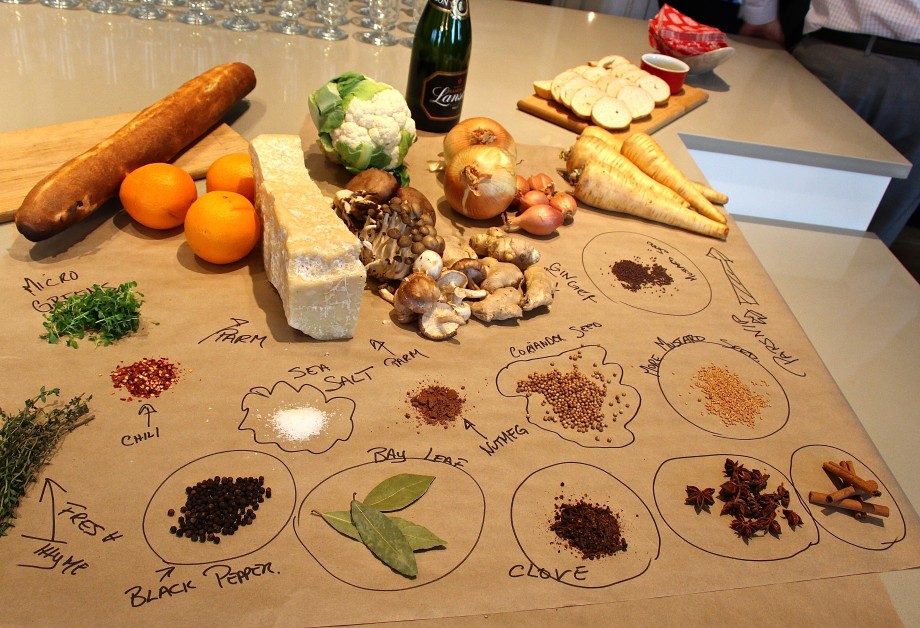 I've seen a few ginormous island kitchen islands recently, and it always makes me wonder how you wipe the crumbs off (with a Swiffer?) but Chef Paul knew exactly what to do with the space.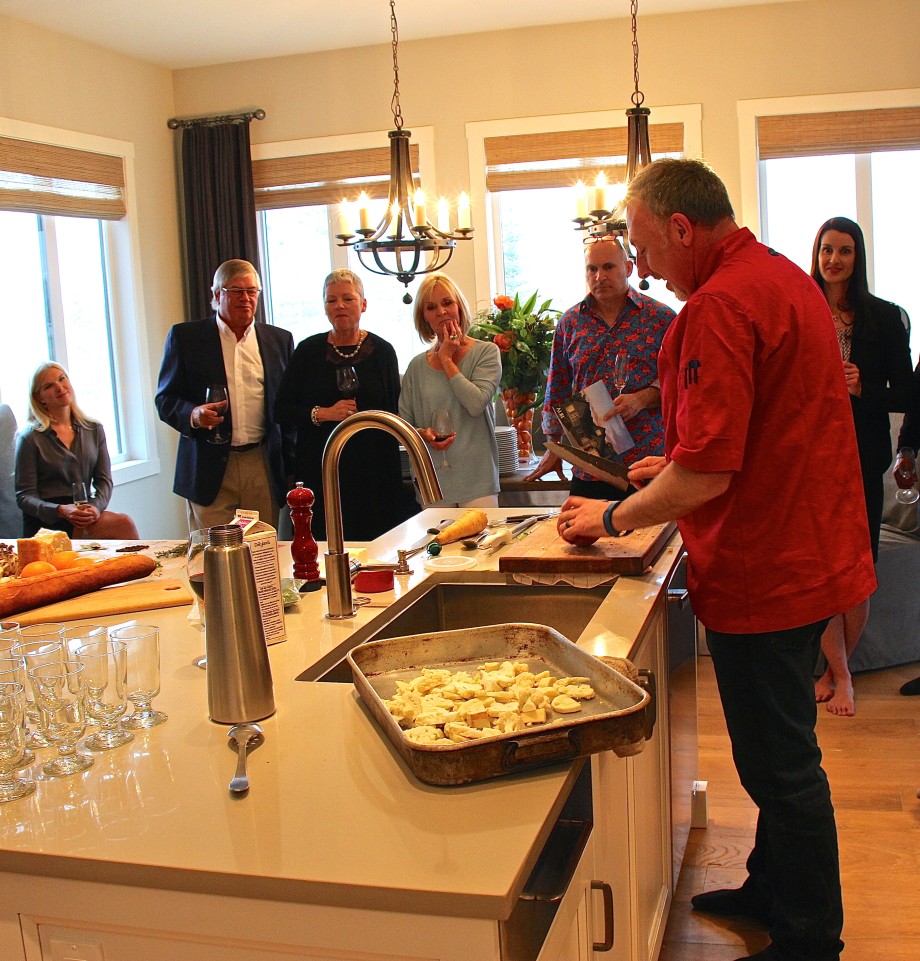 In between showcasing cooking techniques for Roasted Cauliflower and Parsnip Soup, Duck A L'Orange and Tangled Beef Flank in Sherry Vinaigrette…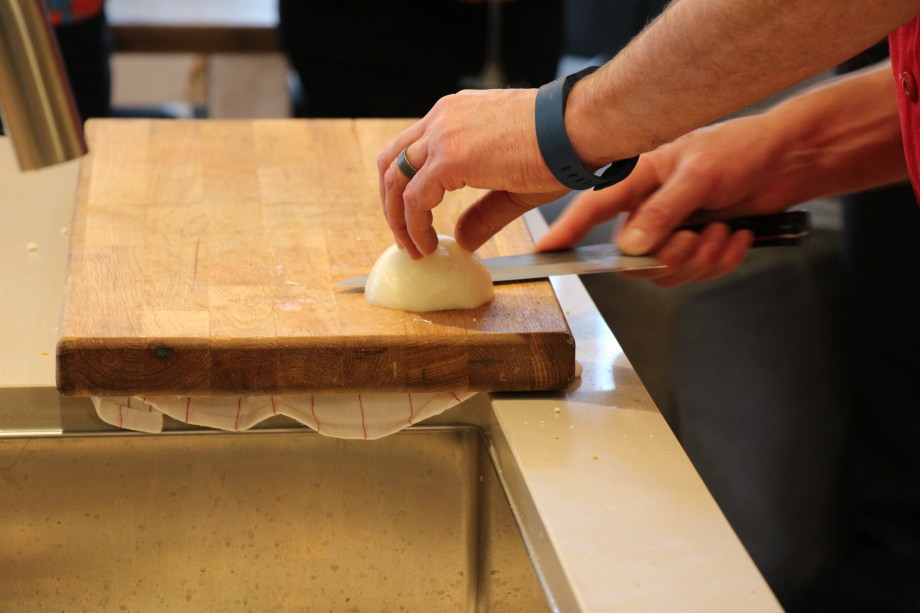 Chef Paul dished on how to slice and dice an onion to achieve the perfect Big Mac garnish. Surprisingly it involved tossing almost half away. And yes, this award-winning chef and master of modern French cooking referenced McDonalds. Someone give this guy a reality show — quick!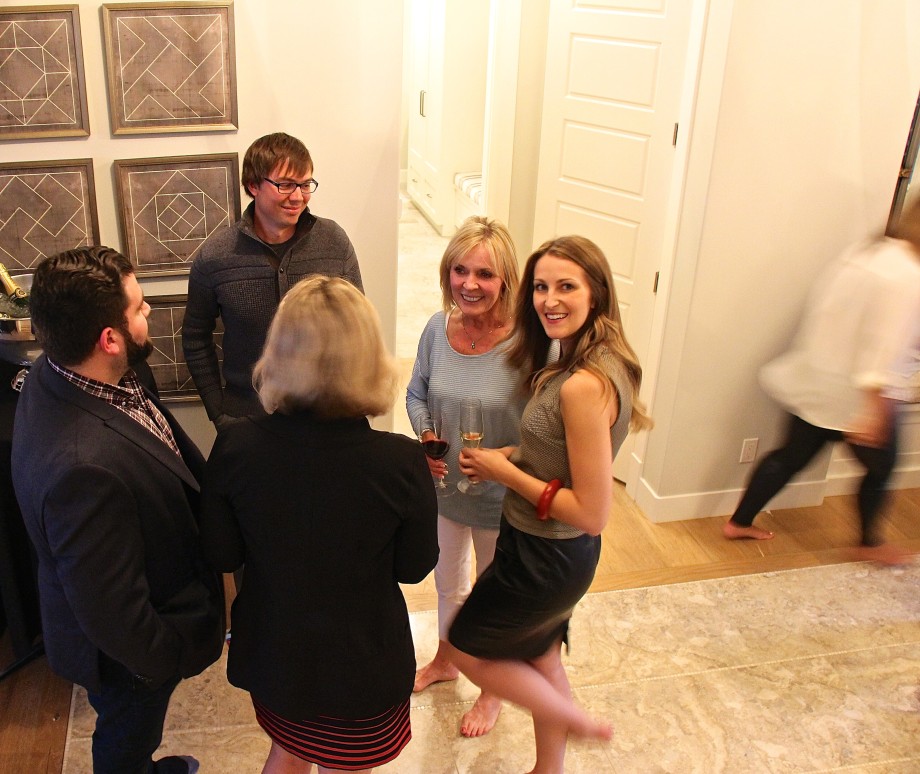 Between courses, guests spilled out of the kitchen, into the super-wide entrance hallway. Tanya Puka of Anstice Communications flashes her pearly whites at the camera. On her right, Carolina Oxtoby, President and CEO of Heritage Pointe Properties and Heritage Point Golf Club. And in the glasses, Brad McMeekin, President of Skyline Construction. All well-versed in the art of being an Alberta houseguest:  shoes off!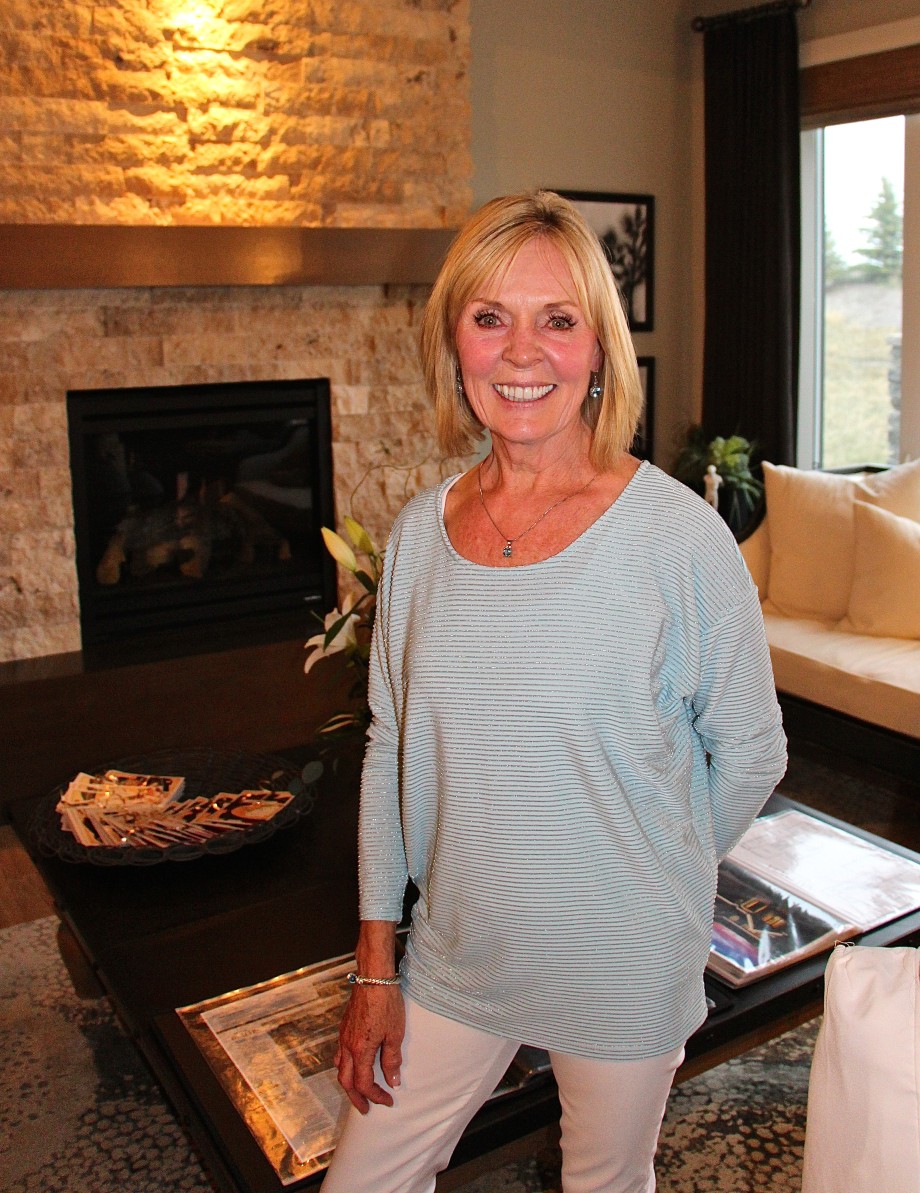 A belle who busted her way through the doors of the developer boys' club, Carolina is the woman who helped to make this luxurious neighborhood happen. Years before Calgary's bedroom communities had sprawled anywhere near southern city limits, Carolina was trudging through fields and knocking on farmer's doors. By 1989 she'd helped to amass 1000 acres for the Heritage Pointe community and matching golf course in De Winton — south of the "deep south," as they like to say round these here parts. Artesia at Heritage Pointe followed.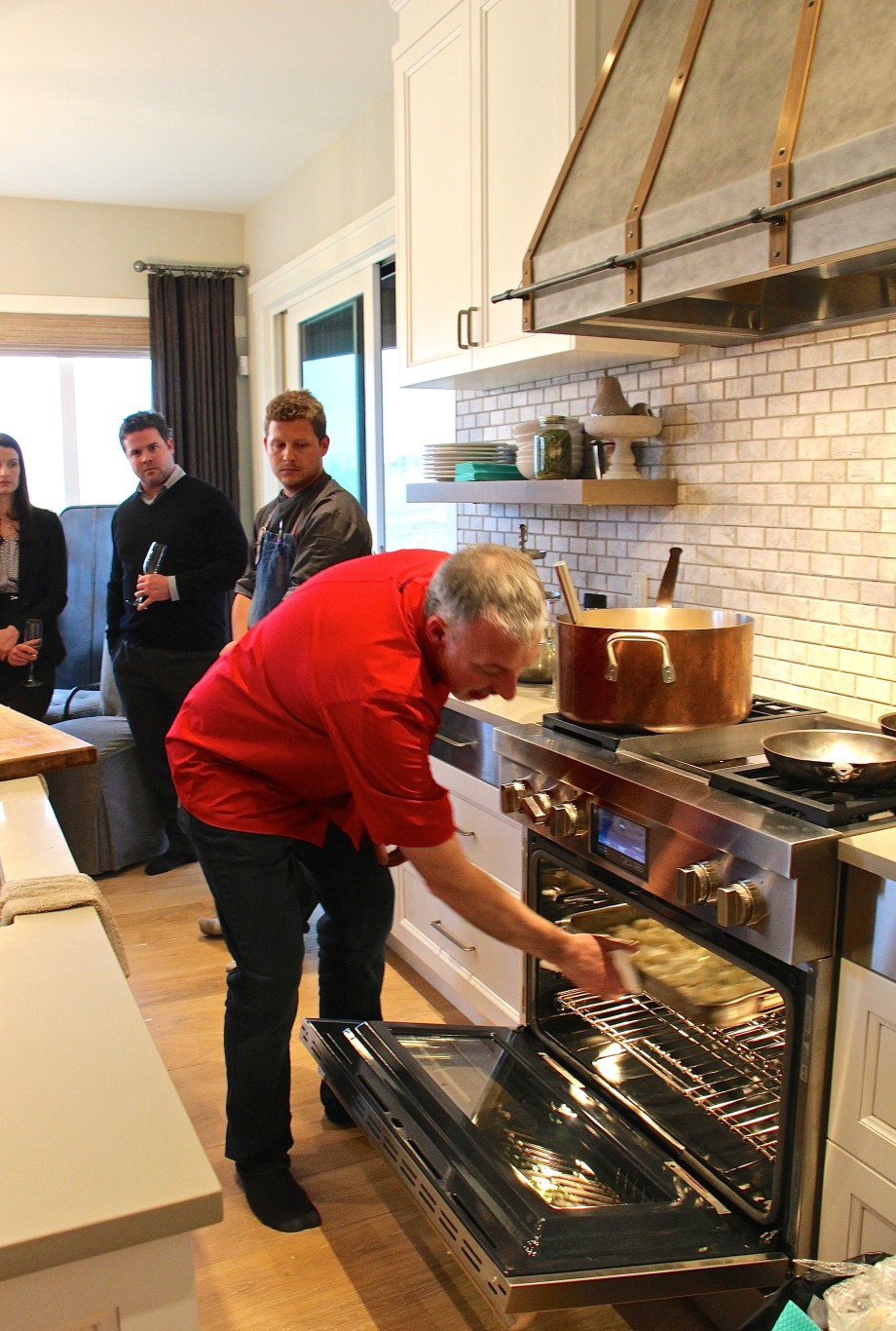 While Chef Paul continued to slave over a hot, never-touched-before stove, Carolina told me how sustainability was a priority for her, especially water management. Heritage Pointe Properties uses grey water to maintain the landscaping.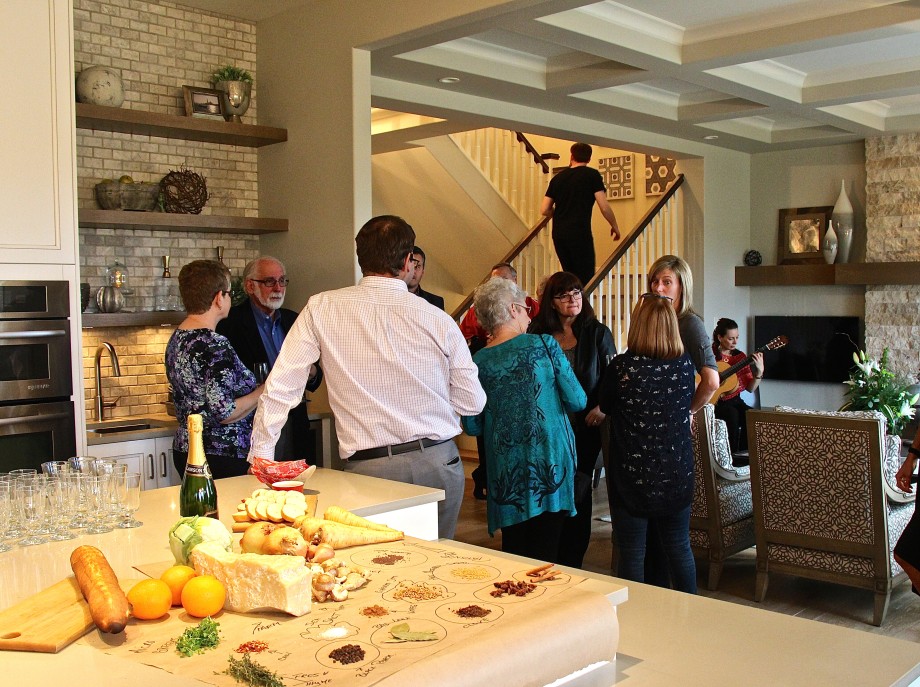 Sustainability continued indoors, with party guests thriving on champagne and Chef Paul's delicious eats. What a great night!