Perched above Highway 1, the Juniper Hotel has one of the most incredible views in Banff.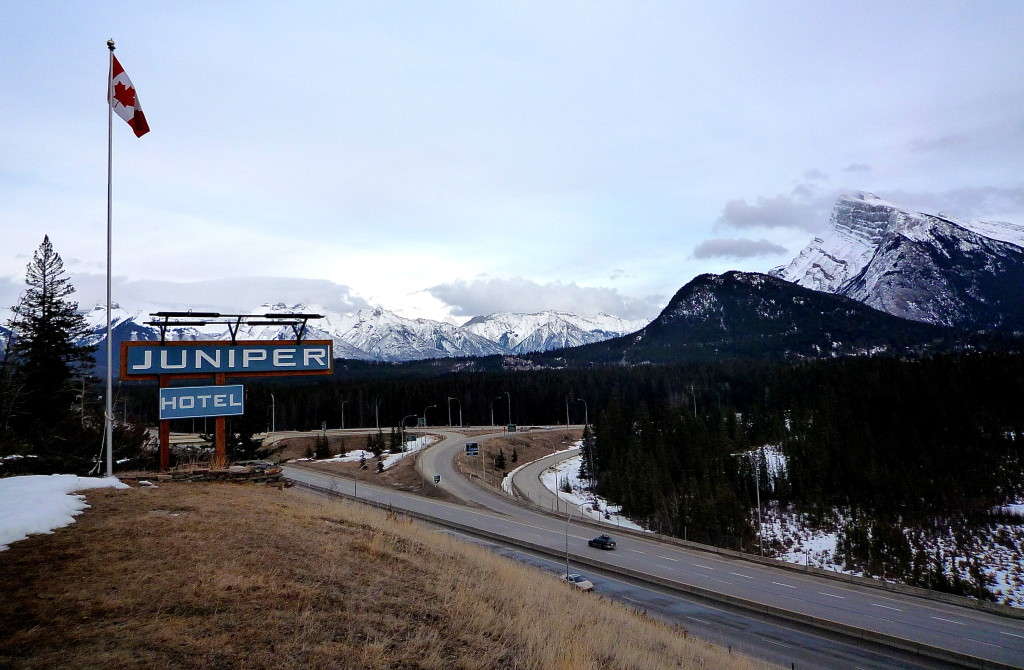 Tucked into the side of the hill at the base of Mount Norquay, it's not an automatic association when the ski vacation thought bubble starts forming above my head. But it should be.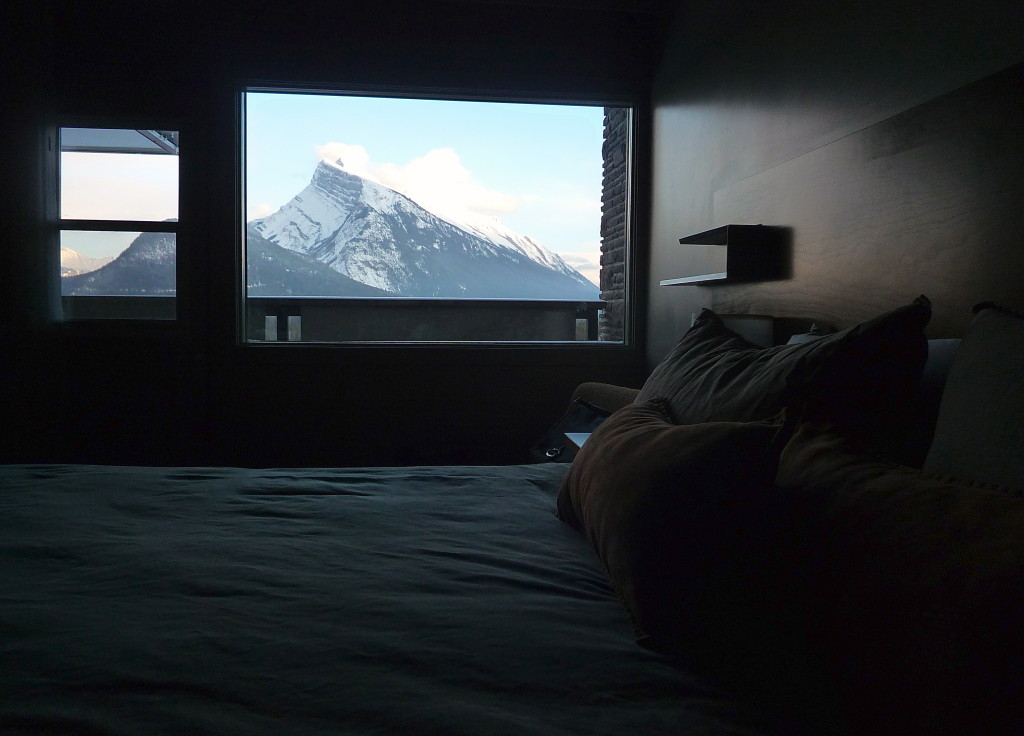 The vista from Room 210. The second floor here is the top floor. Mount Rundle is mesmerizing in late afternoon, its color palette changing from moment to moment. However, if you manage to tear yourself away, there are lessons to be learned and libations to be had downstairs.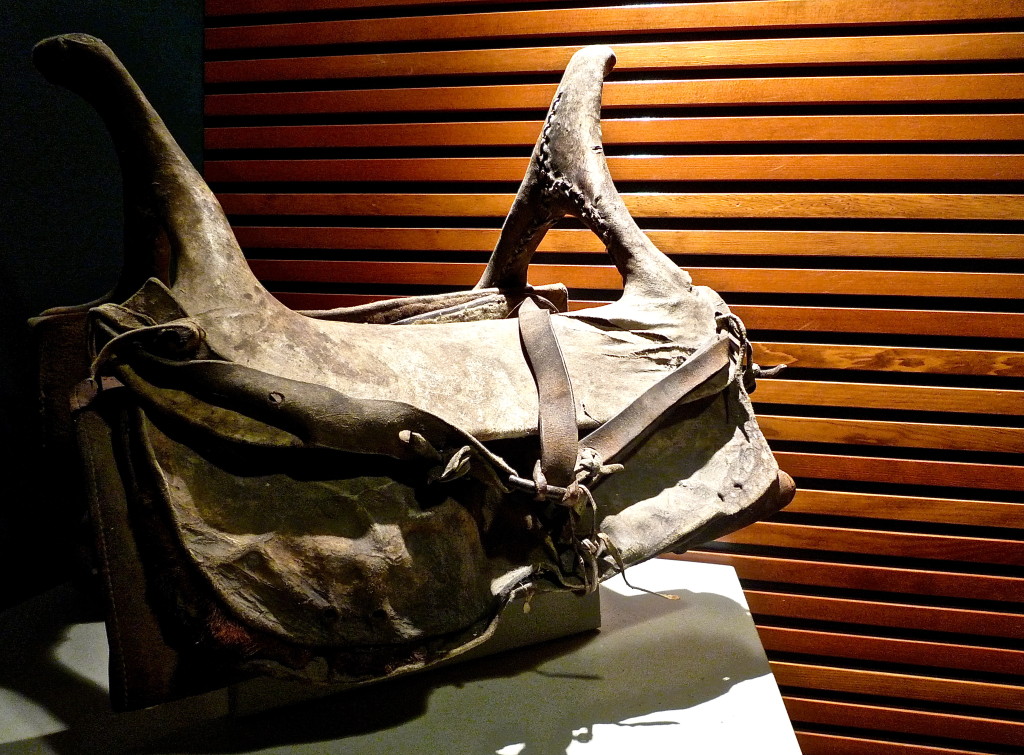 The hotel has an extensive art collection, inspired  by Banff history. Here, in the Heritage Hallway, is a first nations saddle circa 1880, made from leather, fur and rawhide. Even if you're not the museum type, you still have an incentive to visit, because the hallway leads to the bar.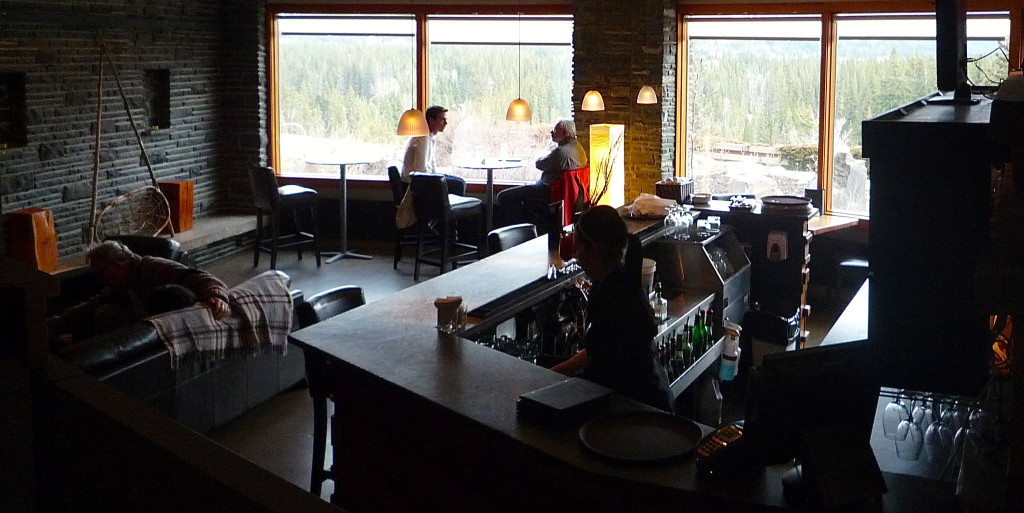 Called the Timberline Hotel when it was built in 1955, the sleek low-rise structure is different from the typical gingerbread house chalet you find in ski towns. Modernist design mingles with materials native to the Bow Valley, like Rundle stone and recycled fir timbers. If you're going to indulge in a guilty pleasure like drinking, it's nice to offset it with the eco-design of the Juniper Bistro Lounge.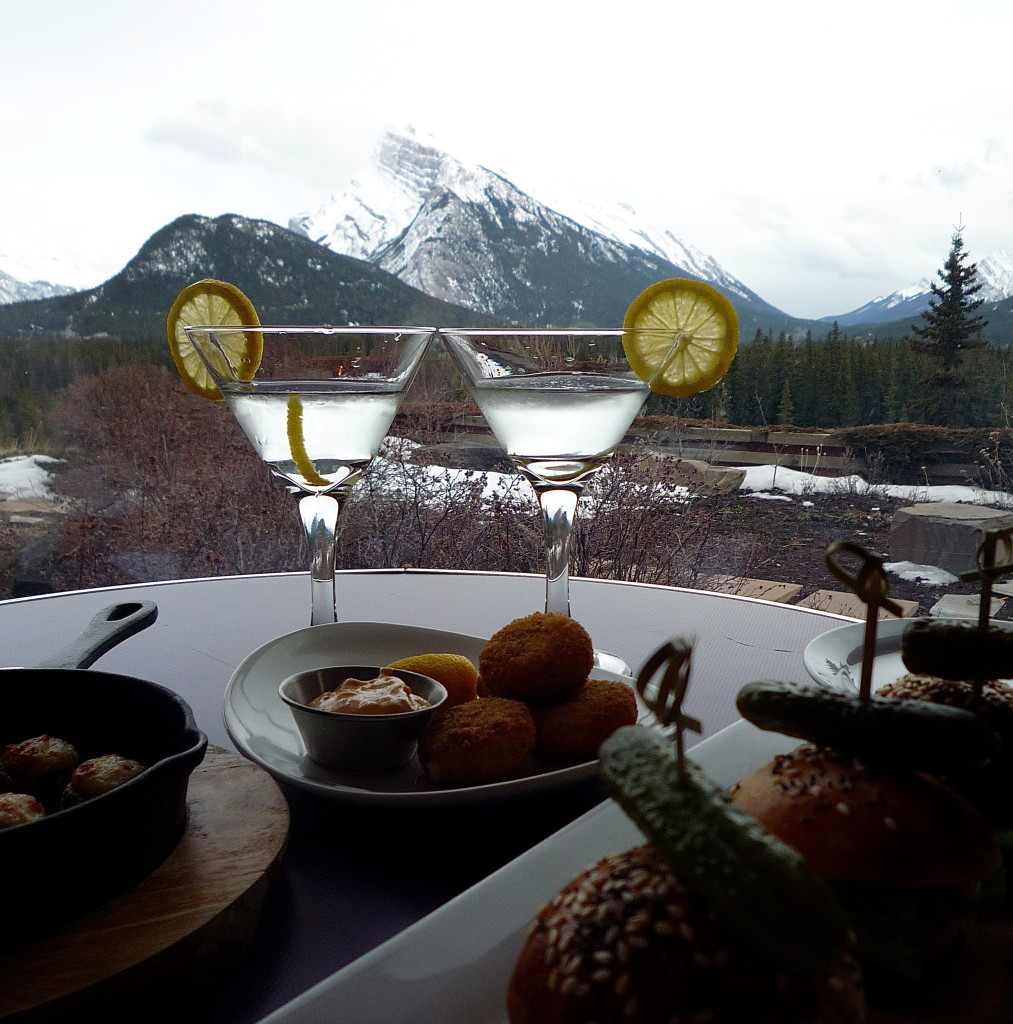 Normally I'm a wine drinker. Maybe it's the name of the hotel, maybe it's the Mad-Men-meets-apres-ski vibe, but there's something about this lounge that inspires a martini. Perfectly chilled with my favorite and hard-to-find Victoria Gin, it hit the spot. Then so did another.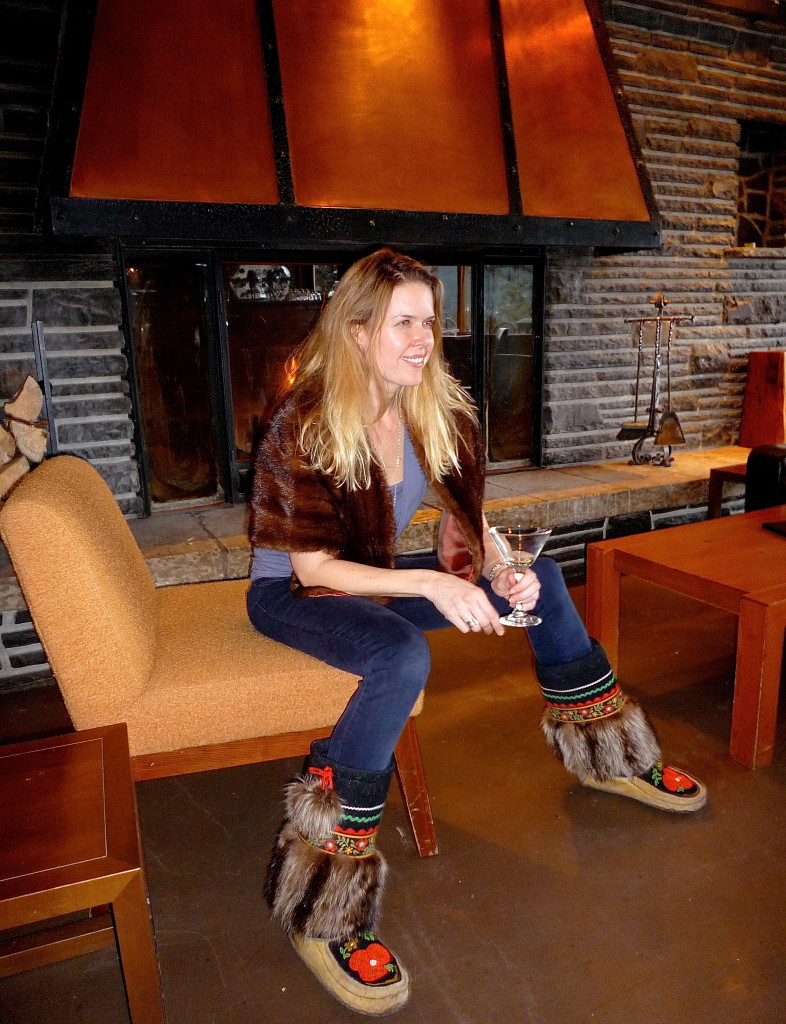 During the second martini I stopped caring about my hat-head and allowed the paparazzi a moment full access, even though momentarily I did not have access to a brush. Luckily they lost interest before I hit the hot tub. No photographic evidence. But one of the best jacuzzi views of all time. Umm… not of me. The mountains!