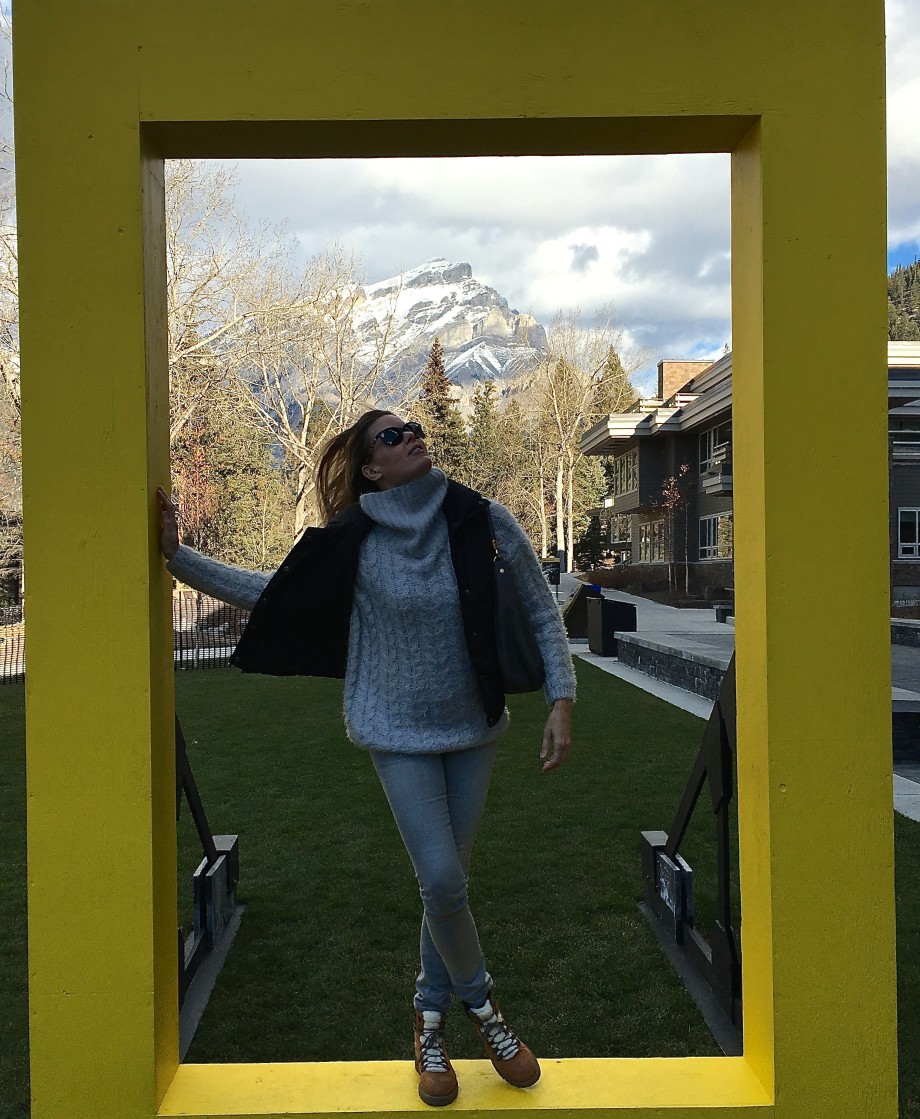 Recently I was invited to the Canadian Rockies for a world premiere at the Banff Mountain Film Festival. It was too warm to break out my fur,  but it's never too toasty for a caliente selfie. In my own mind, anyhow.
The Banff Centre, where this modern frame to old glory (the mountain, not me!) stands, hosts many screenings of the film fest. Although I have to warn you, the restaurant immediately to the right of this shot, despite jaw-dropping views of the Rockies, served up the worst breakfast I've ever had. Cold eggs. Cold toast. It was so bad, it was beyond words. We just paid quietly. Because when the orange juice arrived at the table in a plastic bottle, I blamed myself. Apparently I had missed the cafeteria quotient in the description online for MacLab Bistro. But I digress! Want to hear about the film? And where we shacked up?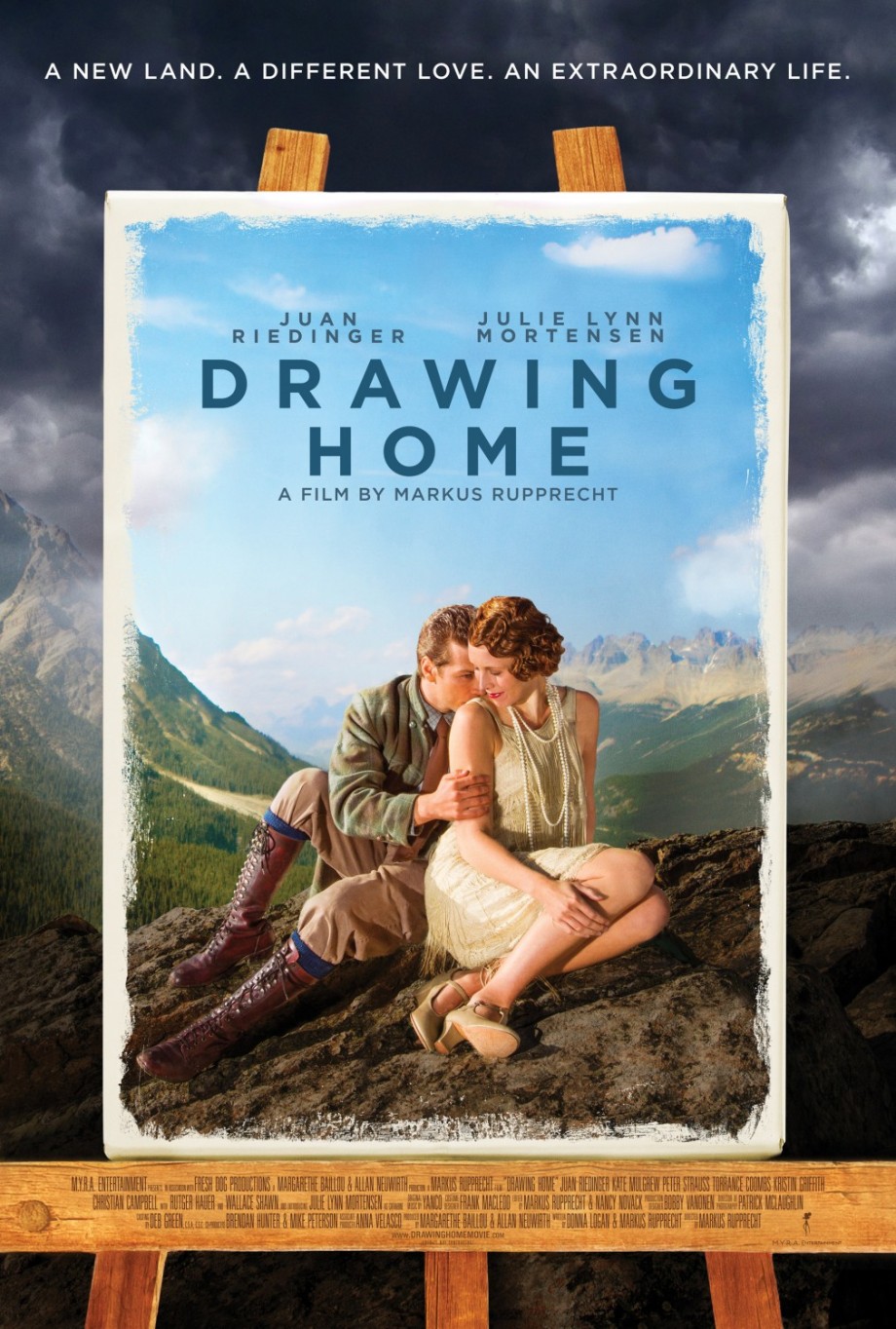 First, the Banff Glam. Bio pic Drawing Home tells the unlikely-but-true love story between a Boston debutante (who was dating John D Rockefeller III, the most eligible bachelor in the world) and a young painter from Banff… aka Peter Whyte. Shot in the actual home of the Whytes (now a museum) and showcasing beautiful Rocky Mountain vistas, the film is a must-see for anyone planning to visit Banff National Park. Drawing Home is currently doing the film festival circuit, so we may have to wait a while before we can Netflix and chill with it.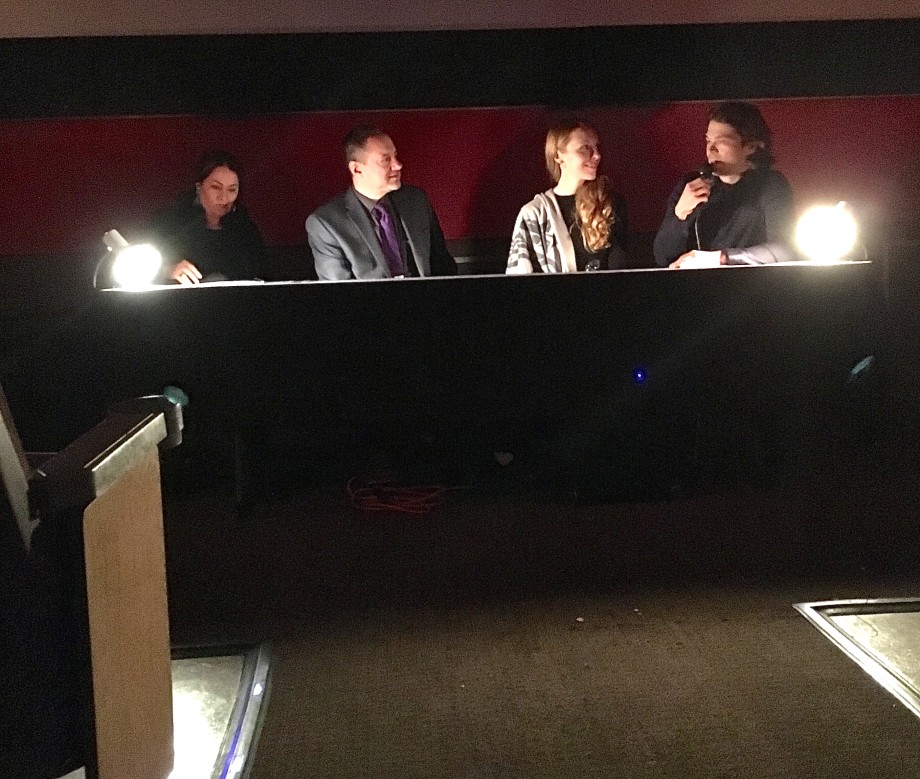 Meanwhile, major kudos to the main actors, seen at their post-screening Q&A on the right. They're both locals, which just demands extra love for this film. Juan Riedinger grew up in Banff, and Julie Lynn Mortensen is from Calgary.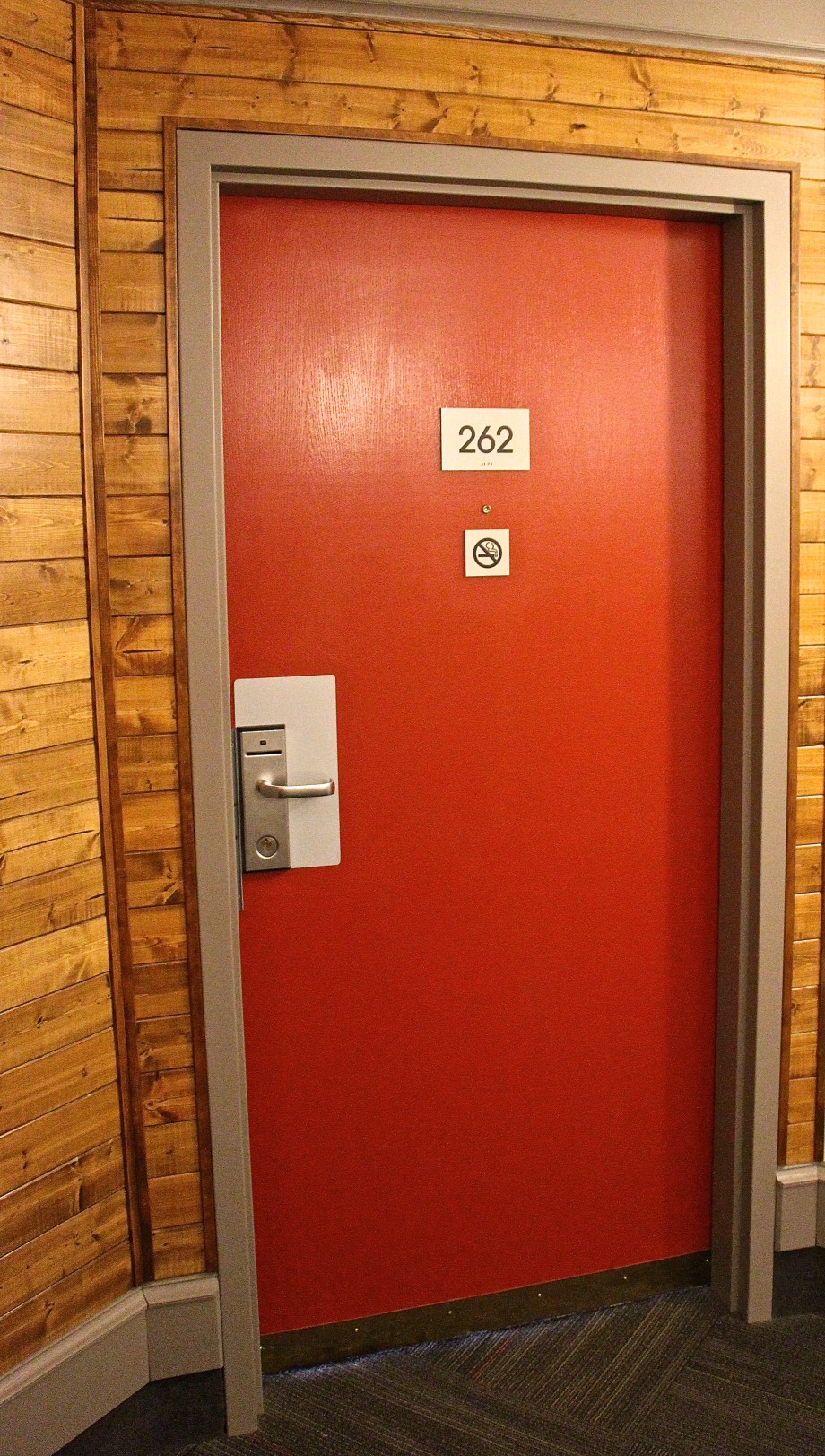 Next, the Canadiana Hip. I invite you to peep behind Door Number 262, at Elk+Avenue, in the town center of Banff. On the corner of Banff Avenue and Elk Street, to be specific.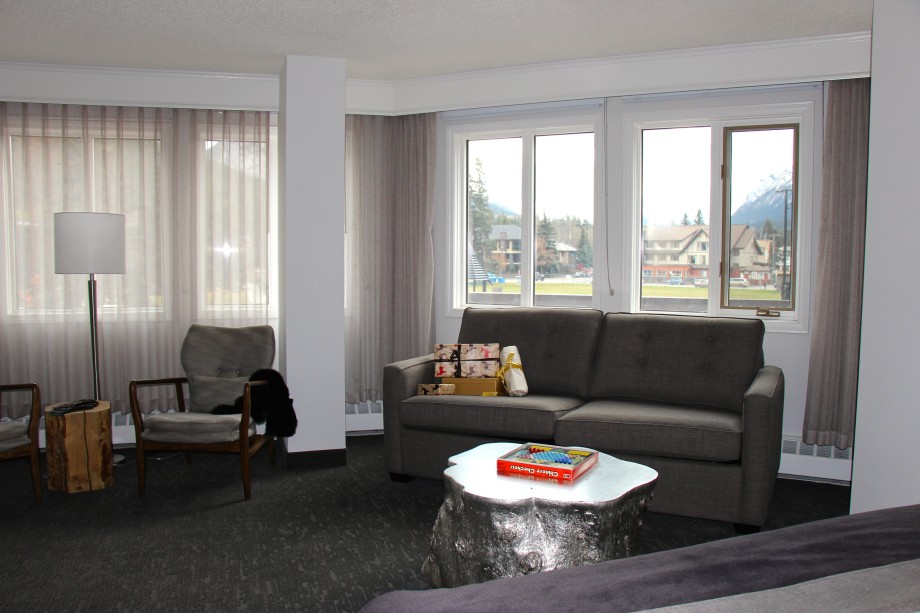 You may remember the old International Hotel. Brewsters Travel Canada, the owners, have refurbished and rebranded the three-story hotel, raising the rooms to modern mountain level.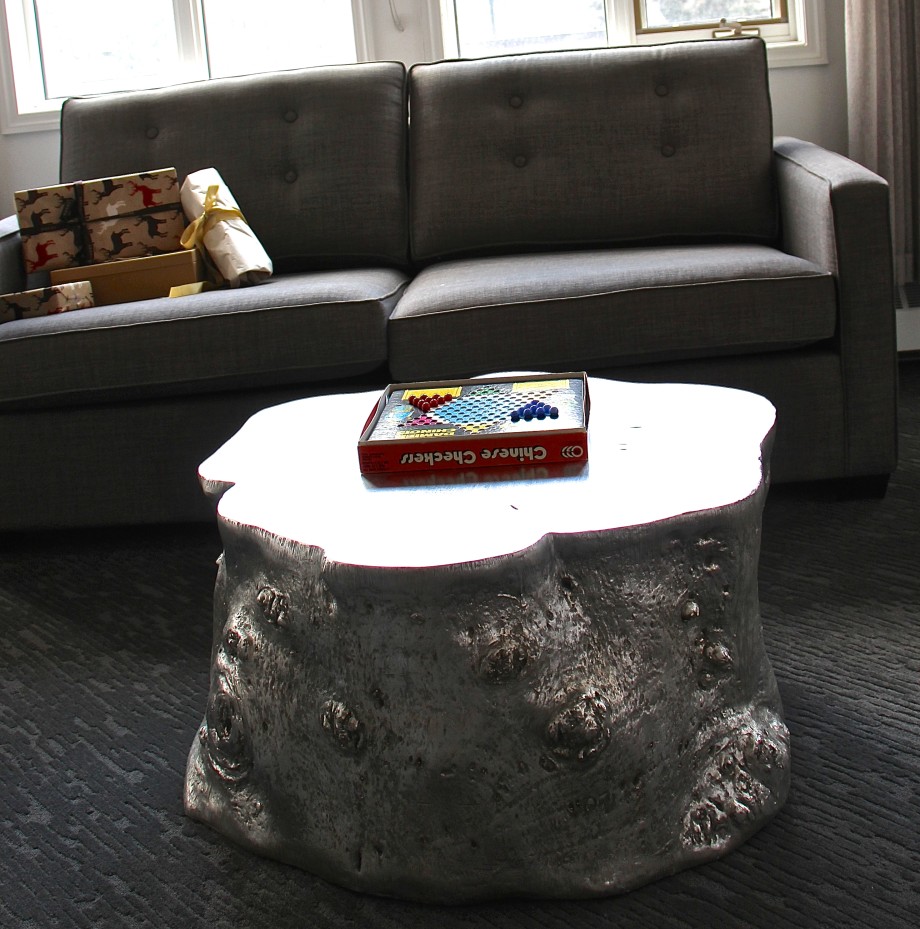 The silver tree stump was an excellent home for Chinese Checkers, even if my camera didn't like it. And yes, there may have been a birthday involved during this overnight getaway.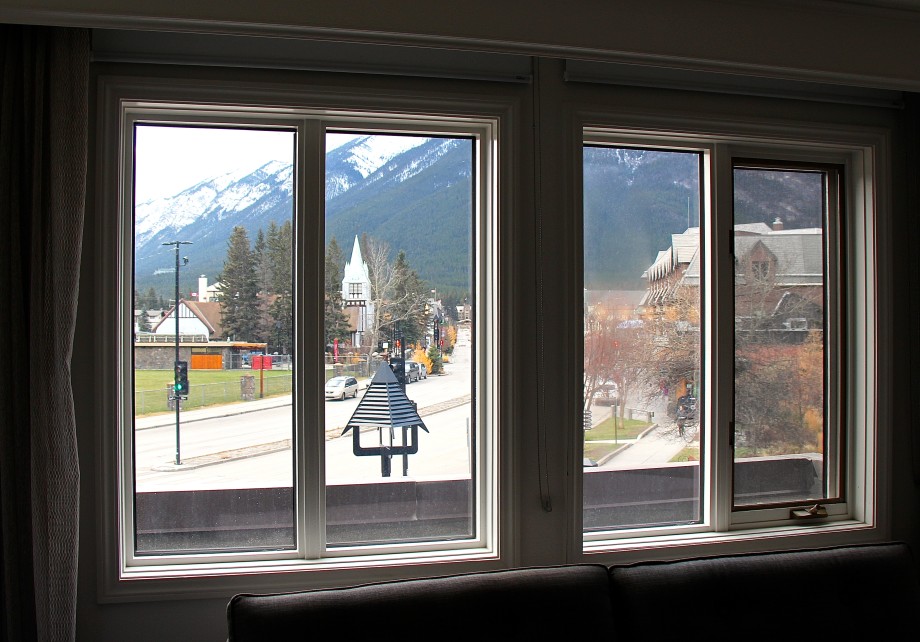 In Room 262, literally on the corner of Elk and Banff Ave, the view of the mountains and the main drag coexist peacefully.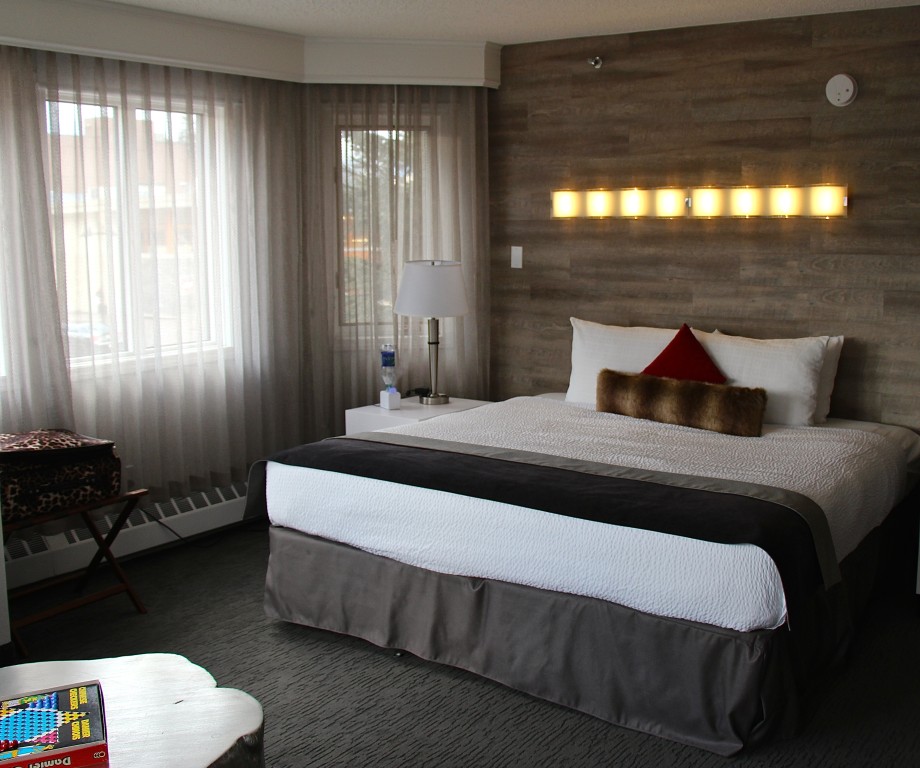 Of course, the suite came complete with a bed. But the super-cool travel humidifier is our own. I highly recommend bringing one to Banff, where the air is crazy dry.
Elk + Avenue is just a few minutes' walk from all the restaurants and shops in downtown Banff, and oozes Canadiana hip. Congrats on the new design! A perfect accompaniment for any trip involving Banff Glam.