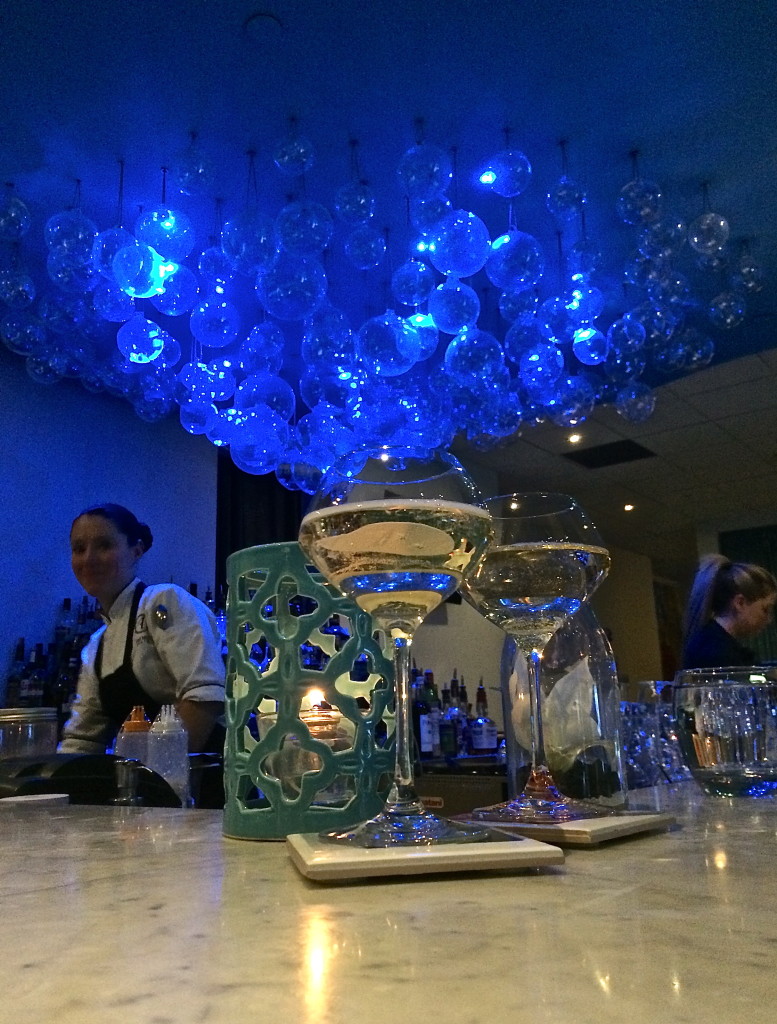 If you happen to be at Raw Bar one evening, mulling the idea of dessert over a glass of Moscato, look no further than the woman on the left — the one that's about to blow up on national television.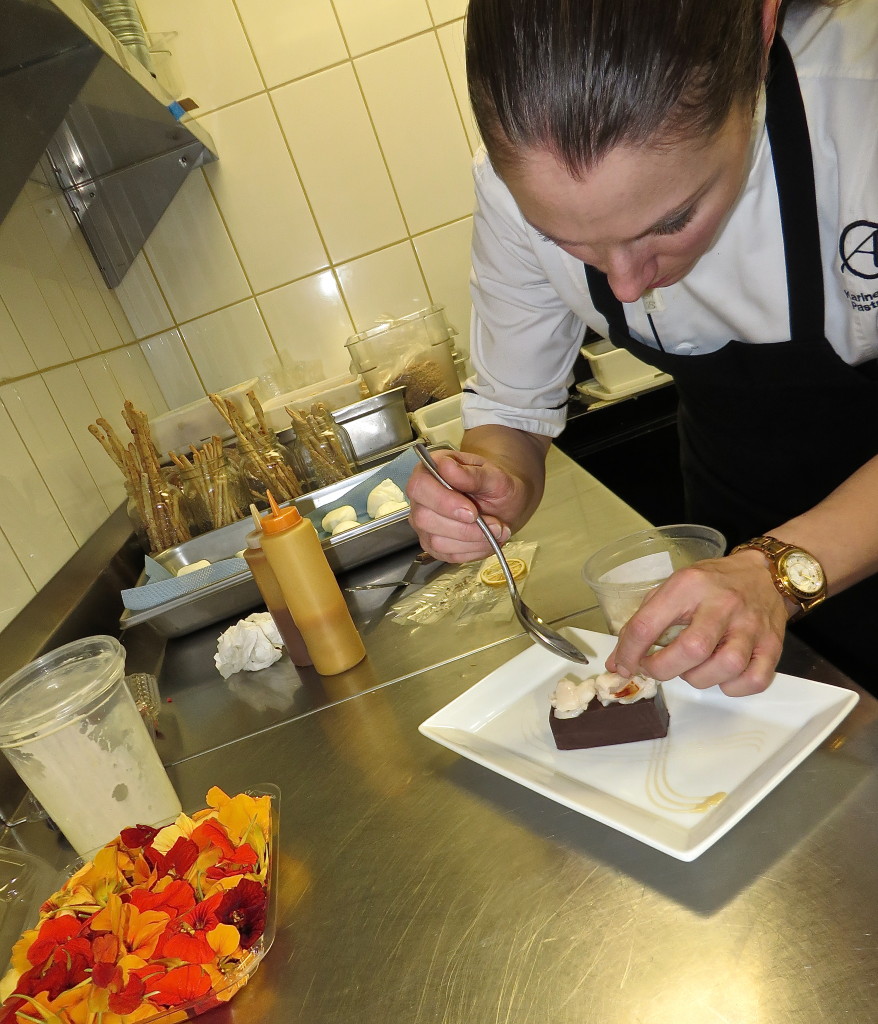 Hotel Arts' Pastry Chef Karine Moulin will hit the airwaves this Monday, as the fourth season of Top Chef Canada starts its weekly run on the Food Network. "It's the hardest thing I've ever done," Karine says of the culinary battle against 13 other chefs on the show. "It was a really tough competition."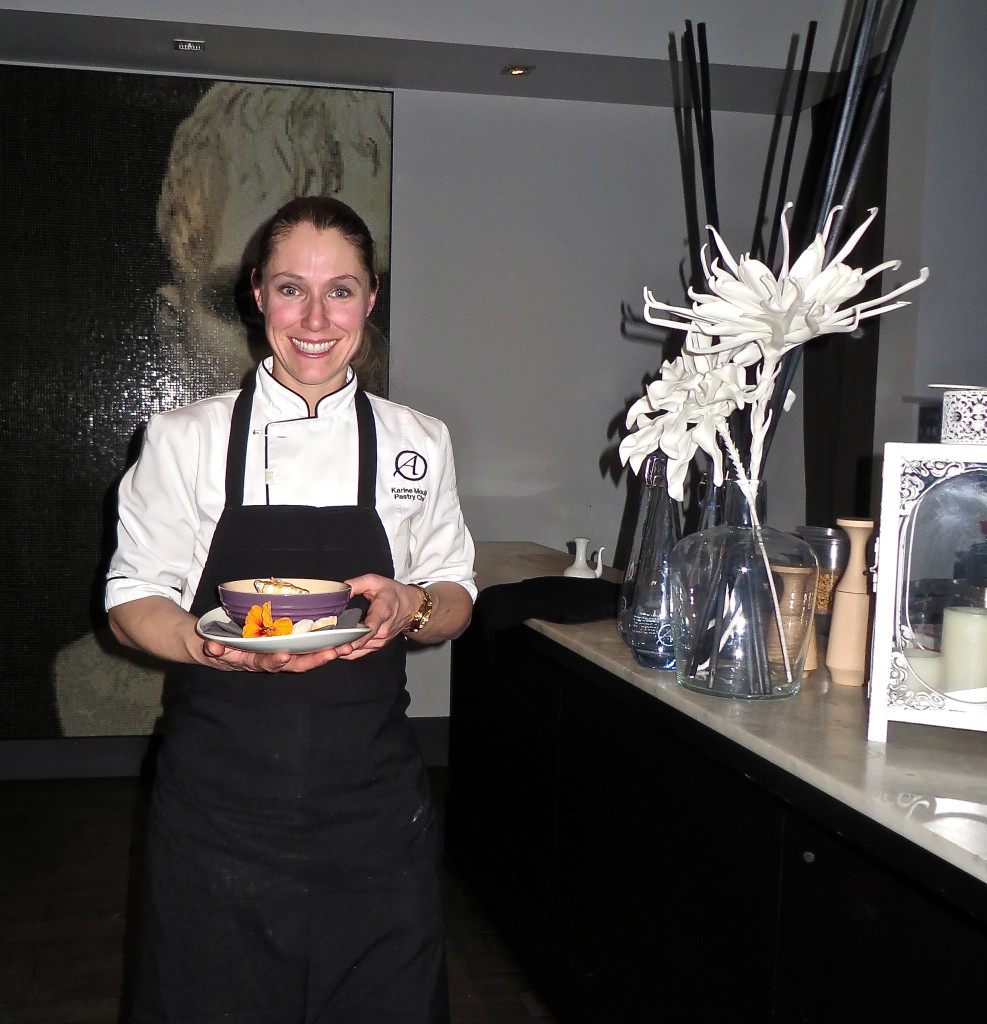 Why did she choose the pastry profession? "I really enjoy the sweeter side of things," says Karine, who was raised in Quebec. "I grew up always having something sweet after every meal, so it's ingrained in me, I think."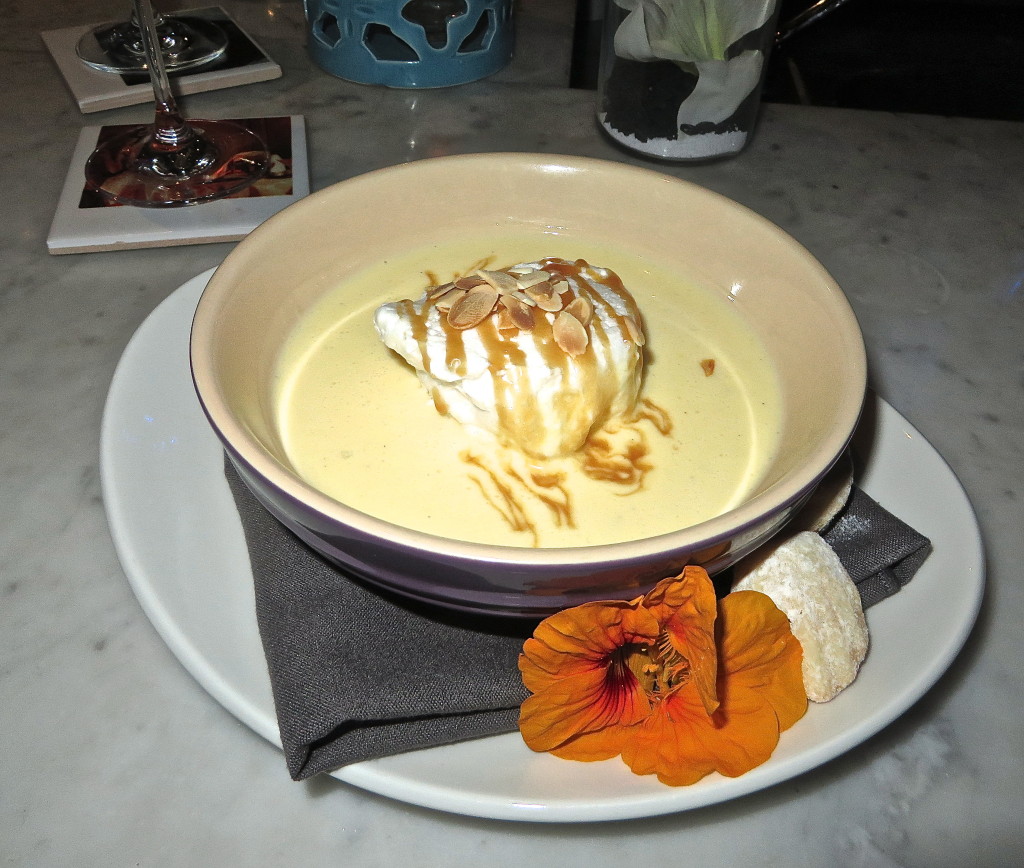 Karine does the desserts for both restaurants at Hotel Arts. The dishes for Yellow Door Bistro are French-influenced, like the I'le Flottante above. 
Desserts for Raw Bar, like this Valhrona Dark Chocolate Pate, are Asian-inspired. That would be the lychee salad on top and the mandarin sorbet, if you're wondering. And good to know that Katie Mayer, Hotel Arts Marketing & Media Relations Manager, isn't above a little photo bomb action.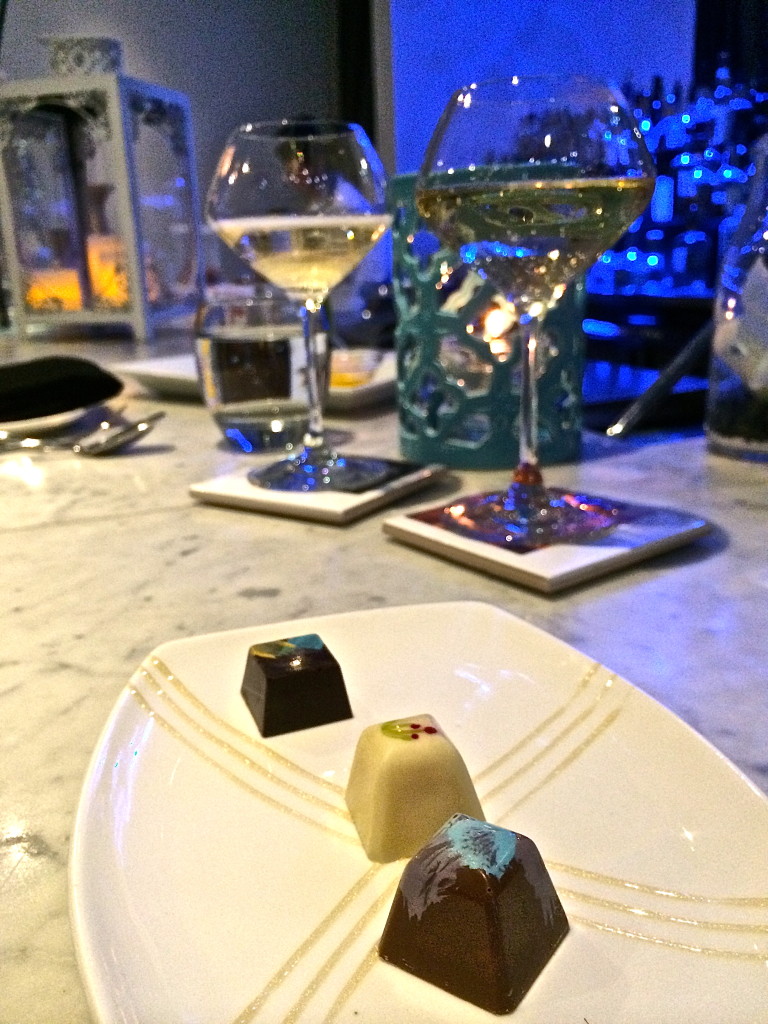 Hand painted truffles, served at both restaurants, will help you wash down that wine. Come down yourself Monday nights. Raw Bar will be hosting weekly viewing parties for Top Chef Canada, which airs at 7pm Calgary time. Bon appetit!