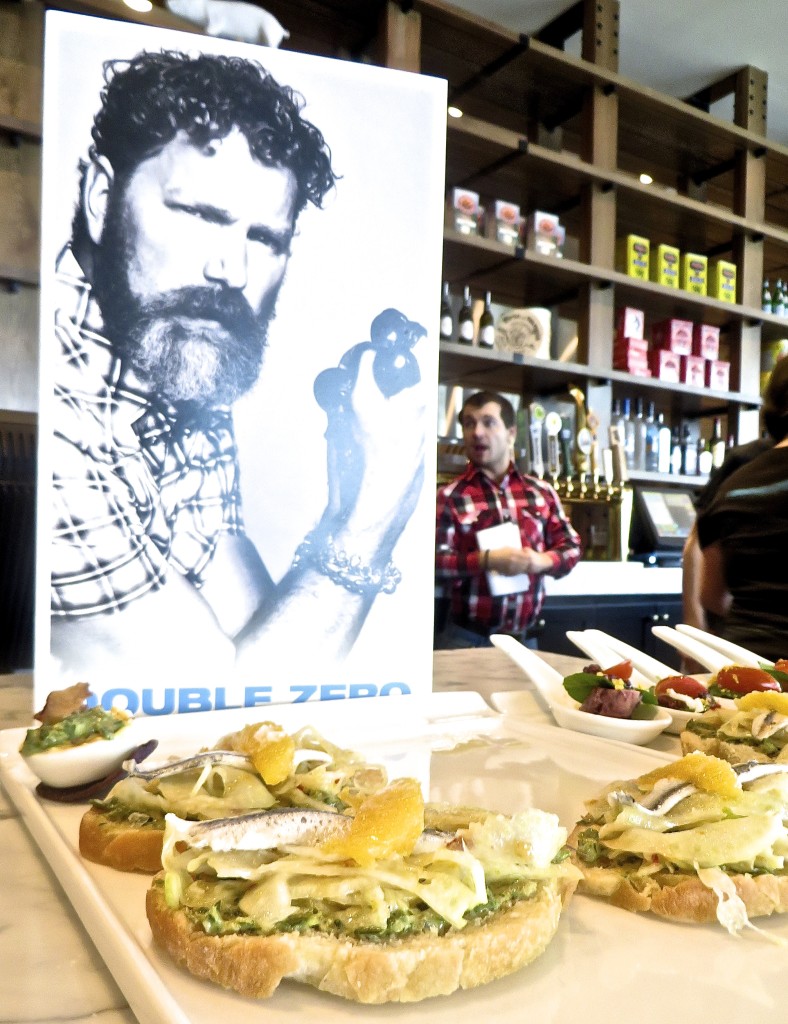 Hold the anchovies? Who says that? Not Double Zero.
The popular Stephens Avenue pizza joint created a new white anchovy crostini concoction to celebrate the opening of their brand spanking swanking new location, in the north end of Chinook Centre.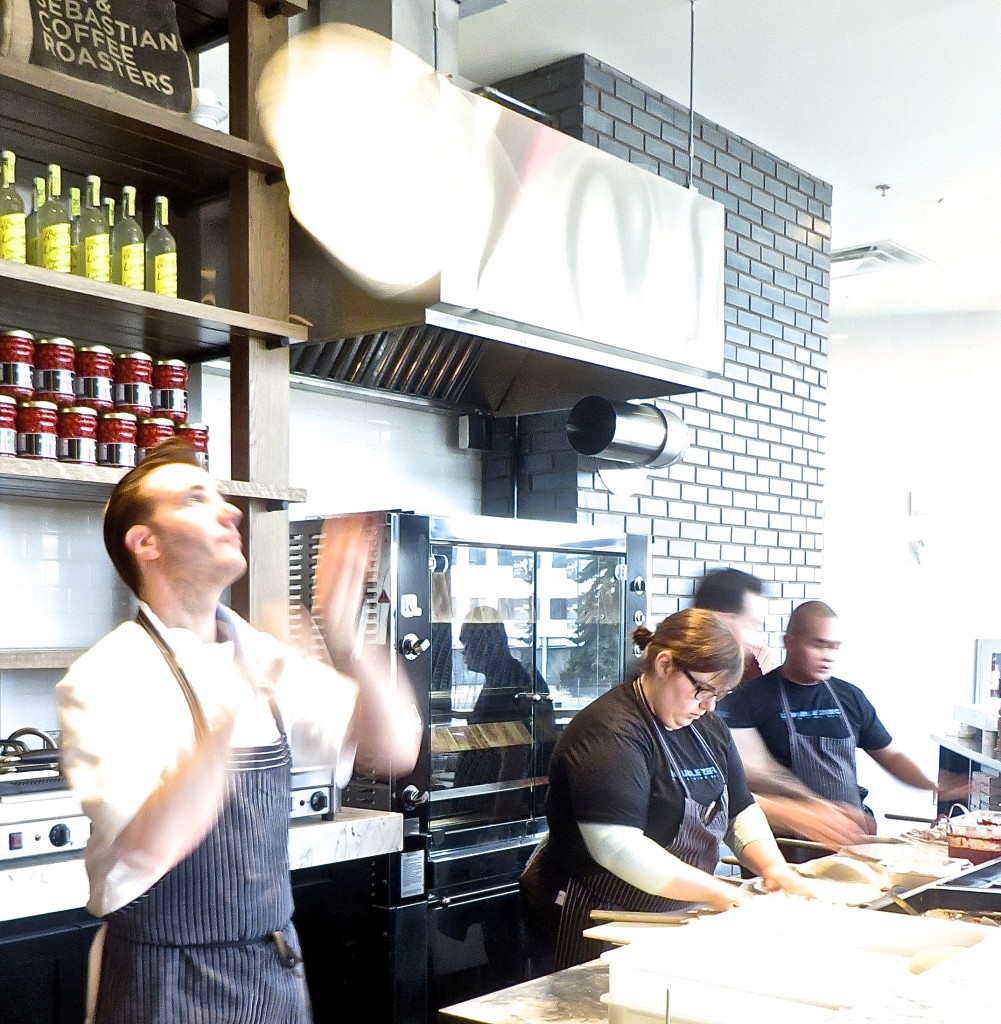 Executive Chef Robert Jewell, slinging the pie in the sky here, sings the siren song of the white swimmers. "You don't have to bring the sexy to anchovy, to me they've always been sexy. It's one of my favorite things to snack on. We're trying to open customers up to it." He says they're more subtle than sardines. If that doesn't get you you, maybe the super-luxe price tag will:  $45/kilo. Prepared the Double Zero way, the little fishies pair nicely with Prosecco.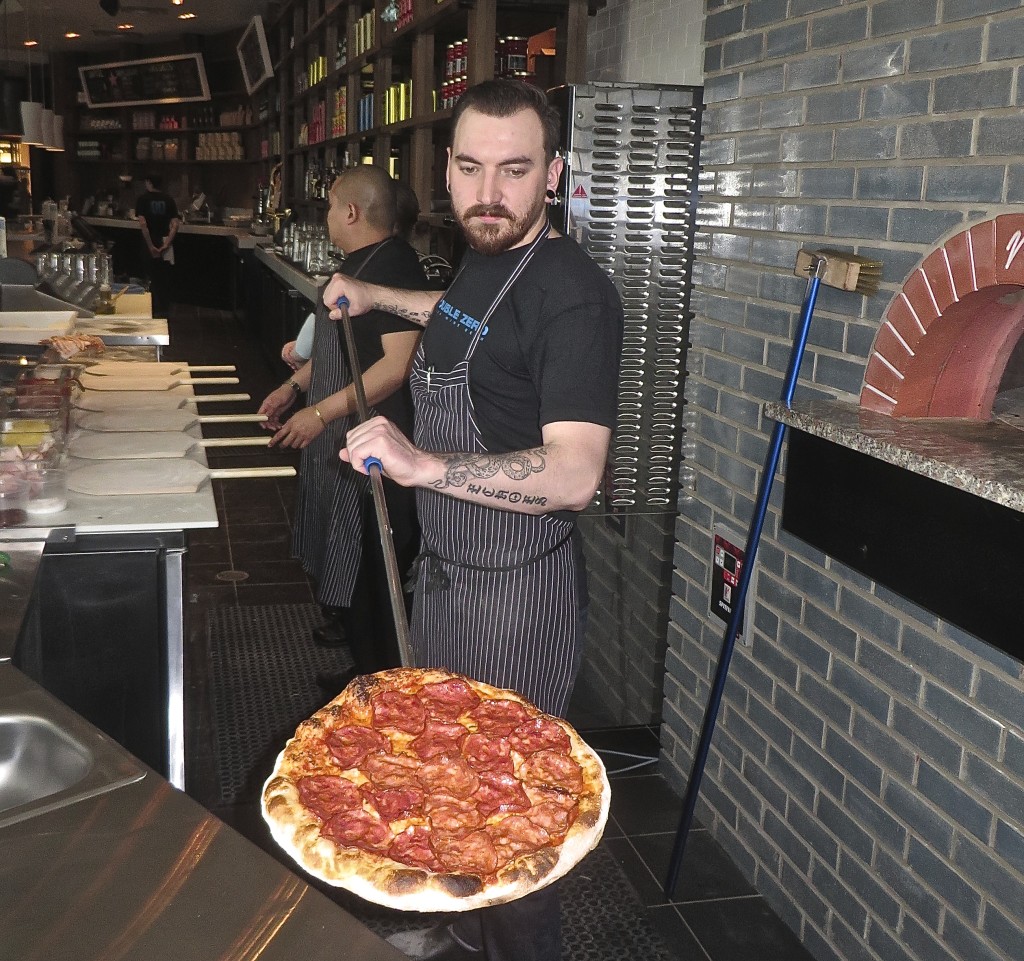 But let's get to the real reason we're here:  the pizza. Plagiarizing directly from the 00 website, "Double Zero is named after the finest grade of flour on the planet." Since I know flowers better than flours, I'll just take them on their word.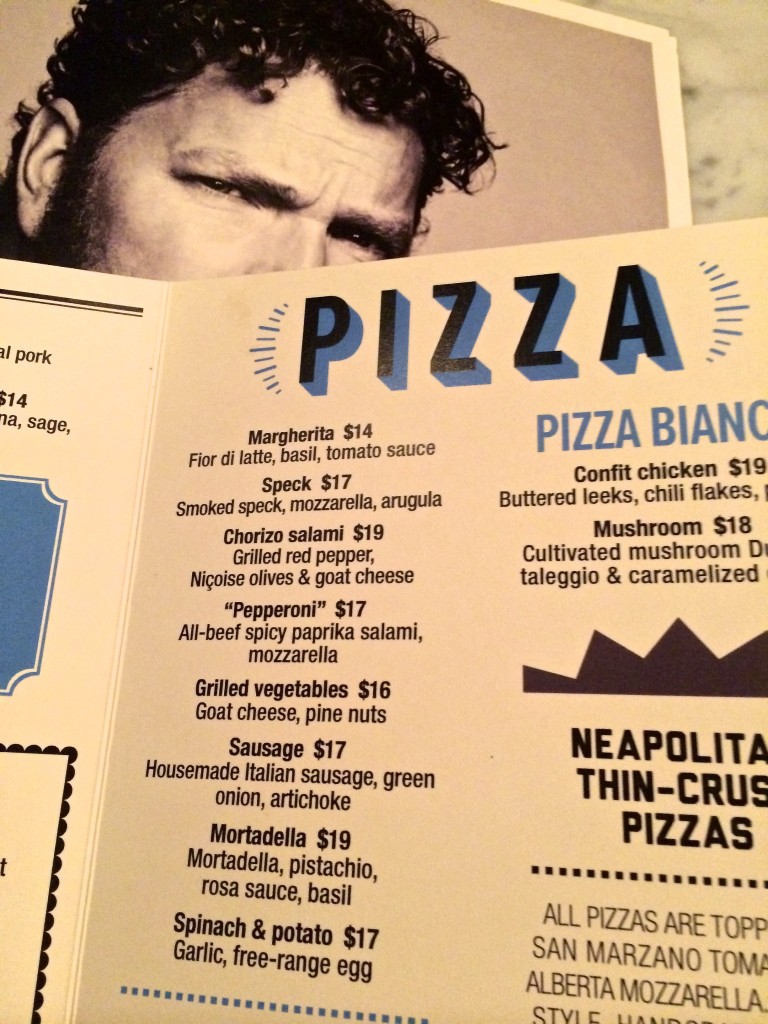 Wondering why this dude with the beard is lurking everywhere? He's all over 00. The tables, the walls, even the advertising. We'll get to that in a minute. In the meantime, check out the 'za. Super affordable and super good…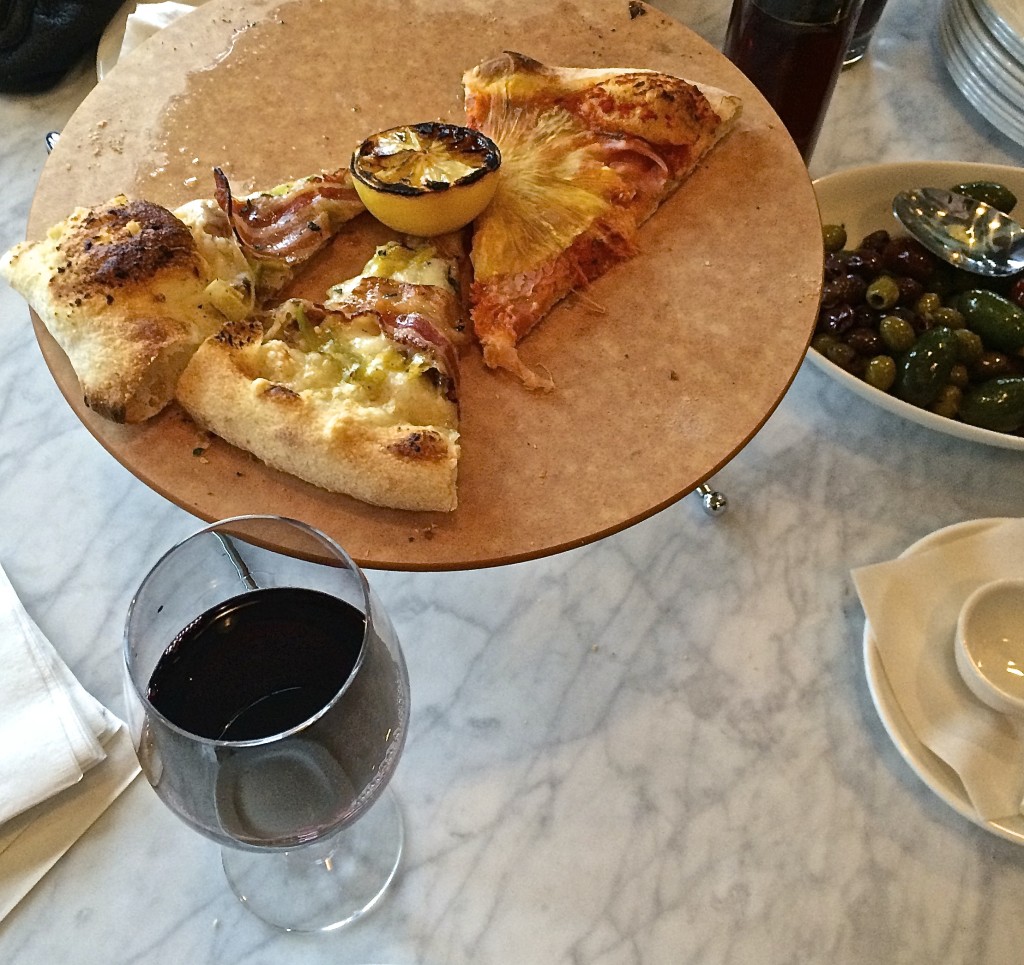 …once it's served it doesn't stay on the plate for long. The one with the bacon was my personal fave.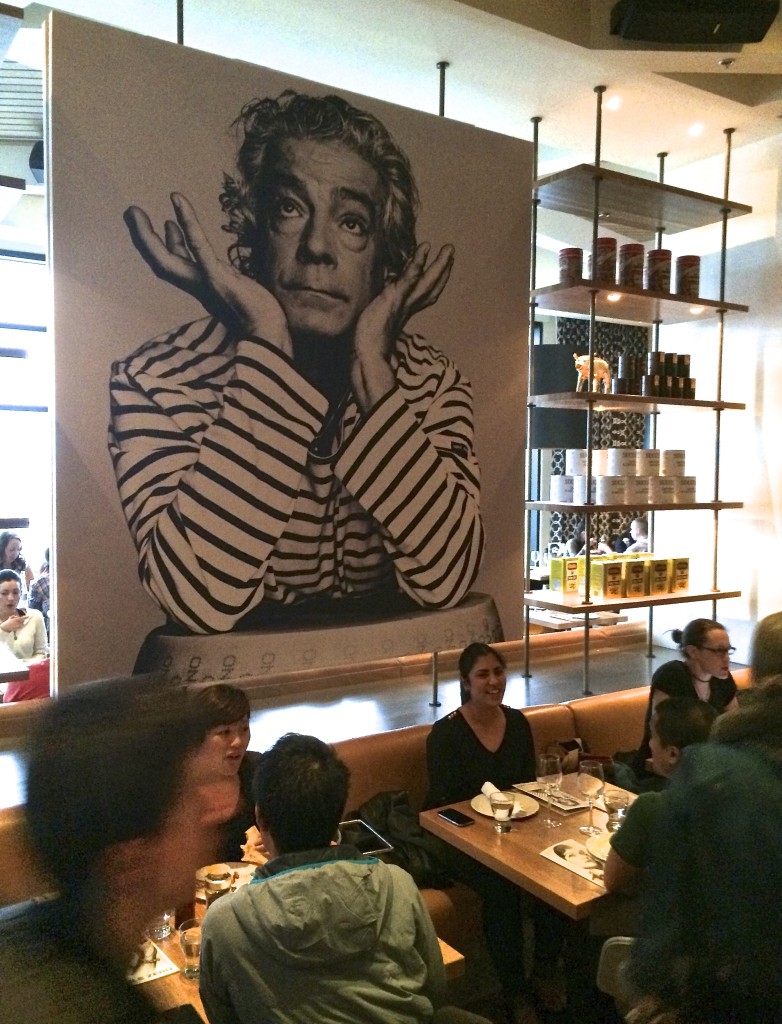 The media party was wisely contained to the downstairs bar/bistro area, but upstairs the restaurant was rocking! Even though it has only been open since Monday.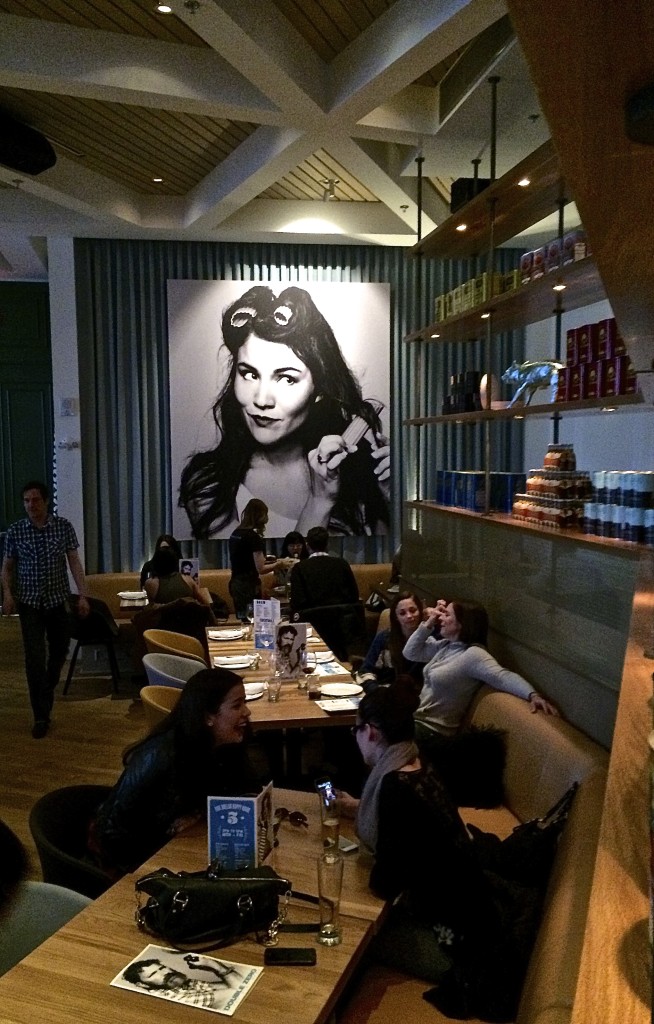 Packed with beautiful people, can Double Zero sustain the Opening Week clientele standards once mall rats get wise to their fresh new dining option conveniently located right next door to Tori Burch? Although Chinook shoppers are pretty cute.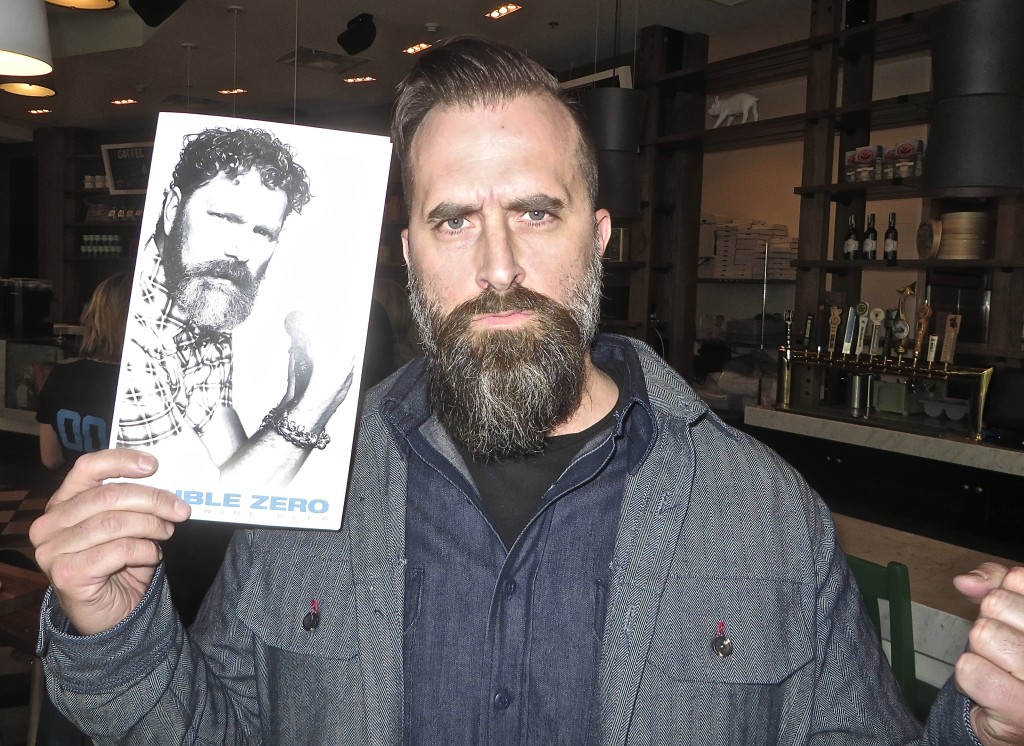 Back downstairs I thought I'd tracked down The Dude. Not Jeff Lebowski, but the bearded bro in all the promo. Turns out it was a different beard, belonging to a different dude:  Jon Molyneux of the uber-tasty Concorde Group. But he revealed the wine list cover model is Peter Feenstra of Tank Design, a Friend Of The Restaurant, like everyone featured in the arresting black and white wall murals. Feenstra also designed all the furniture in the restaurant.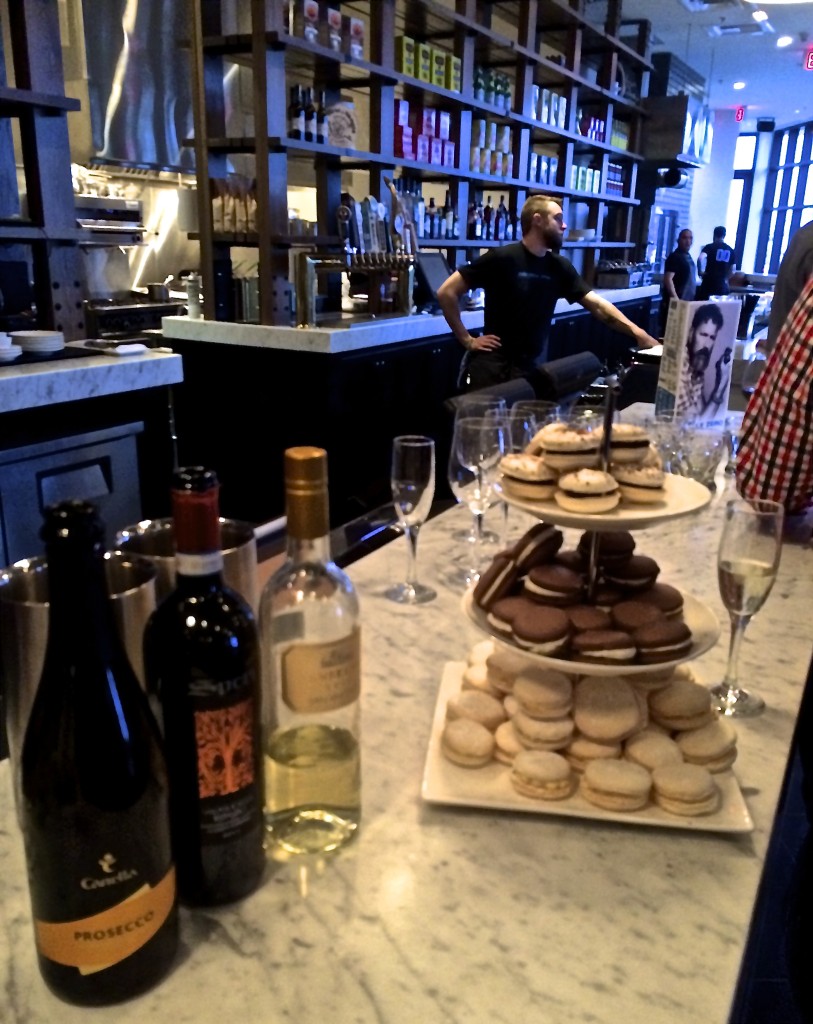 Thanks for the party, Double Zero! Not only did I learn beards are optional here, it turns out that 2 x 00 = feel good, taste good math.