As the flood cleanup continues in Calgary, the heartwarming stories of volunteerism are enough to make you cry. From the strangers who show up at flooded homes, armed with shovels, offering to help, to the dude dragging a cooler down sludgy streets, asking if anyone wants a cold one. The bare necessities — strong backs and beer — are still desperately needed, but Calgary has taken flood relief to a new level:  art + fashion.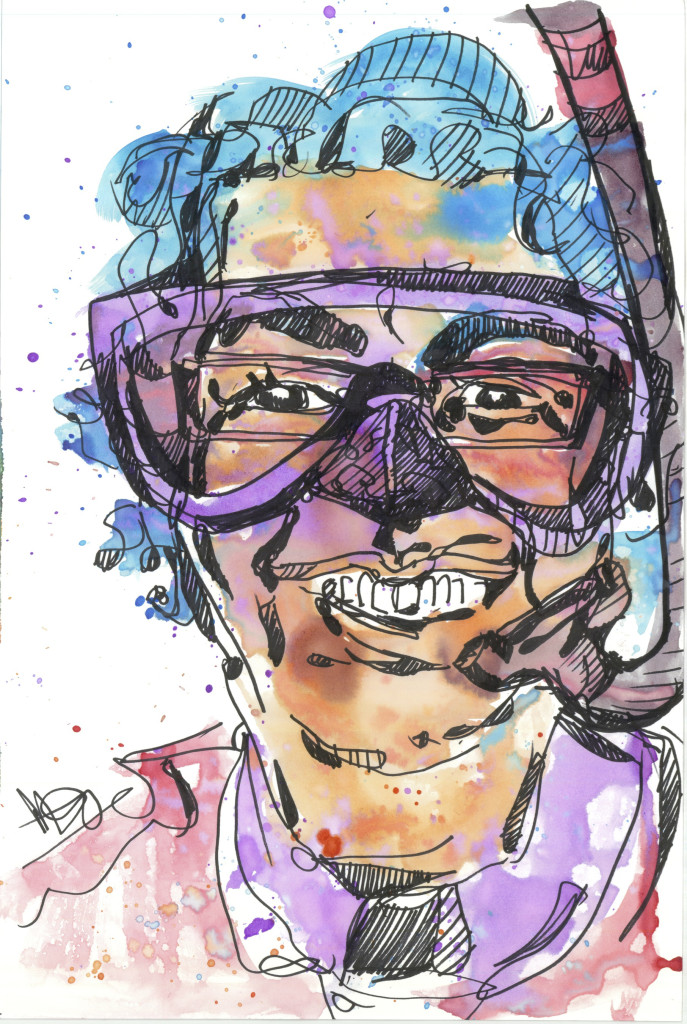 This is a "bad portrait" of Calgary Mayor Naheed Nenshi, who has been a true leader in this time of tumult. For $20, you can order the limited edition shirt with this image until Sunday at midnight, with proceeds going to the Red Cross.
Artist Mandy Stobo is well-known around these parts for her Bad Portrait Project. When she paints someone, she doesn't stop to think about things for too long — that's how her Bad Portraits work. So when she needed a facial embodiment of Calgary's massive flood, Mayor Nenshi was a natural. And her first instinct to symbolize a massive amount of water? Scuba goggles.
"I felt so helpless," she says. "The only thing I knew how to do is artwork." But her art is helping — big time. With the sale of her shirts raising $4000 so far, she has decided to create a series. She launches another shirt Monday. Just who will be the subject of the next portrait is a closely guarded secret.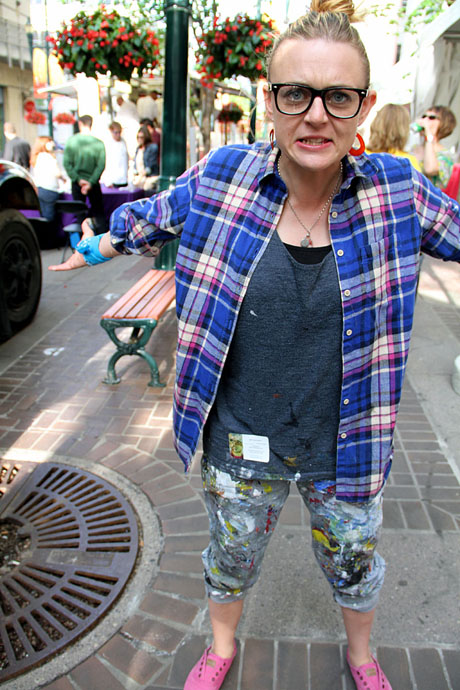 I wanted to stop by Mandy's studio today, safely up on a hill and not waterlogged. However, she was busy helping family dig out, so she sent me this picture of herself in drier times.
You can order shirts, tanks or an 18" x 24" print of Mayor Nenshi here. They should be mailed to you within two to three weeks. Collect 'em all! A new limited shirt will be up for grabs each week. Buen trabajo, Mandy.