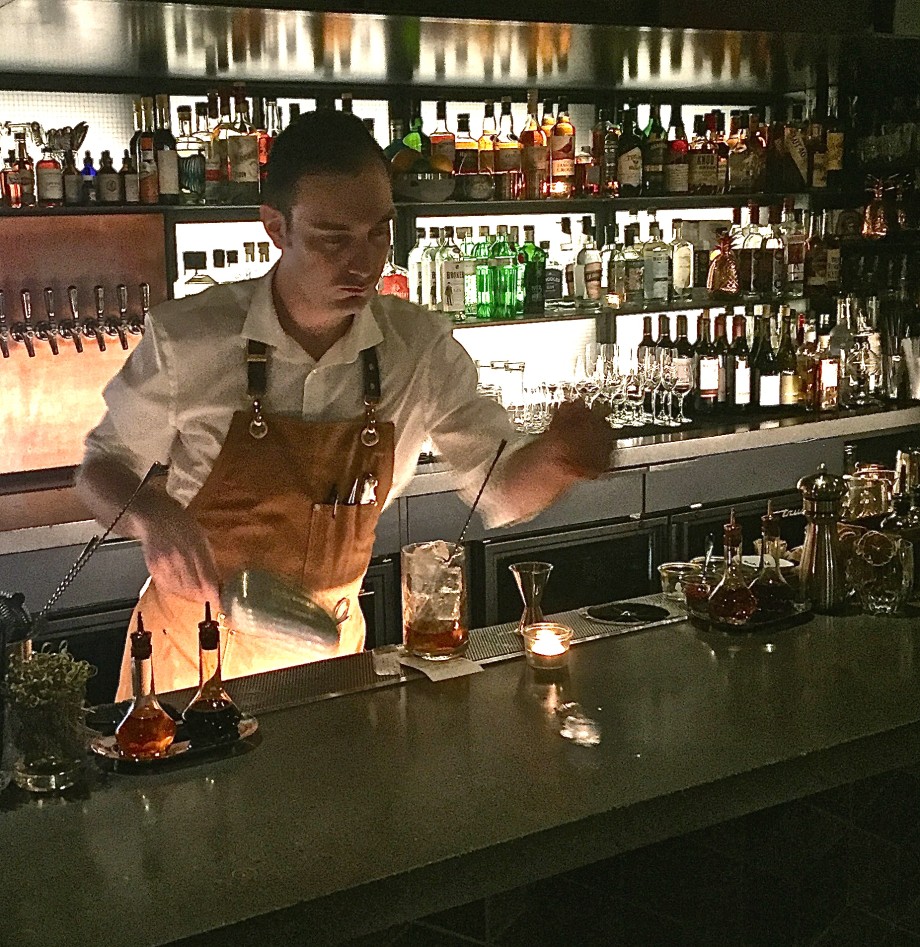 Looking for a libation in Vancouver? Skip the booze cruise and take a tour of Chinatown, which is fast becoming a cocktail mecca. Opening just last month, Juniper Kitchen & Bar is where you'll find bartender Martin Corriveau mixing up small-batch gin martinis and other excellent elixirs.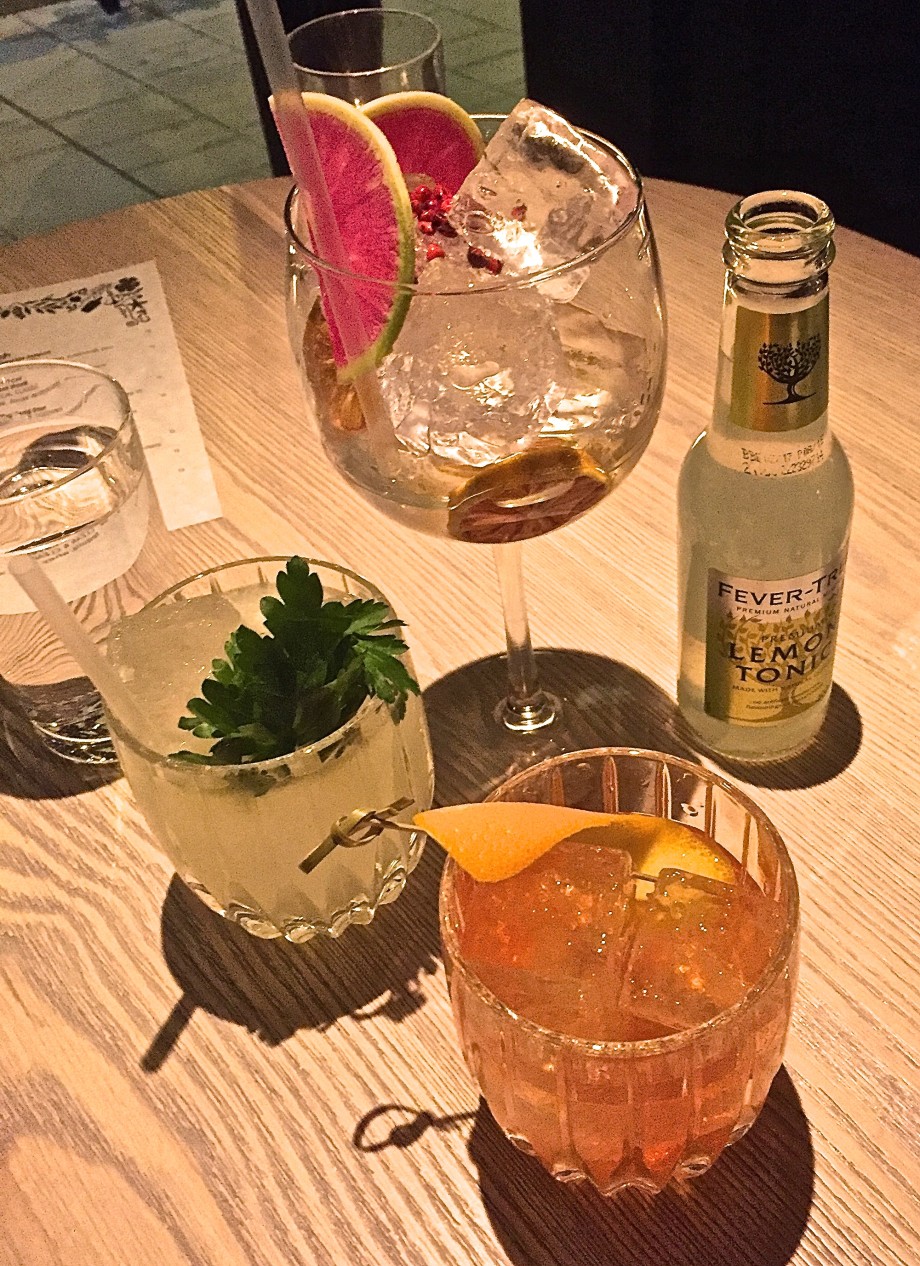 Oh, this pic is making me pine for a Juniper! The restaurant's signature cocktail, made with Aviation gin, Juniper berries and Fentimans tonic, is scrumptious. But you also can't go wrong with the Garden Gin Smash, seen here with the green garnish, the Rad-Ish (local to BC Ampersand gin, radish, dehydrated lemon, pink peppercorn, Lemon tonic) or the Mr. Bava on the bottom (Mr. Bava Bourbon, S.O.V. Amaretto, Cocchi Americano, Aromatic bitters, Ricard).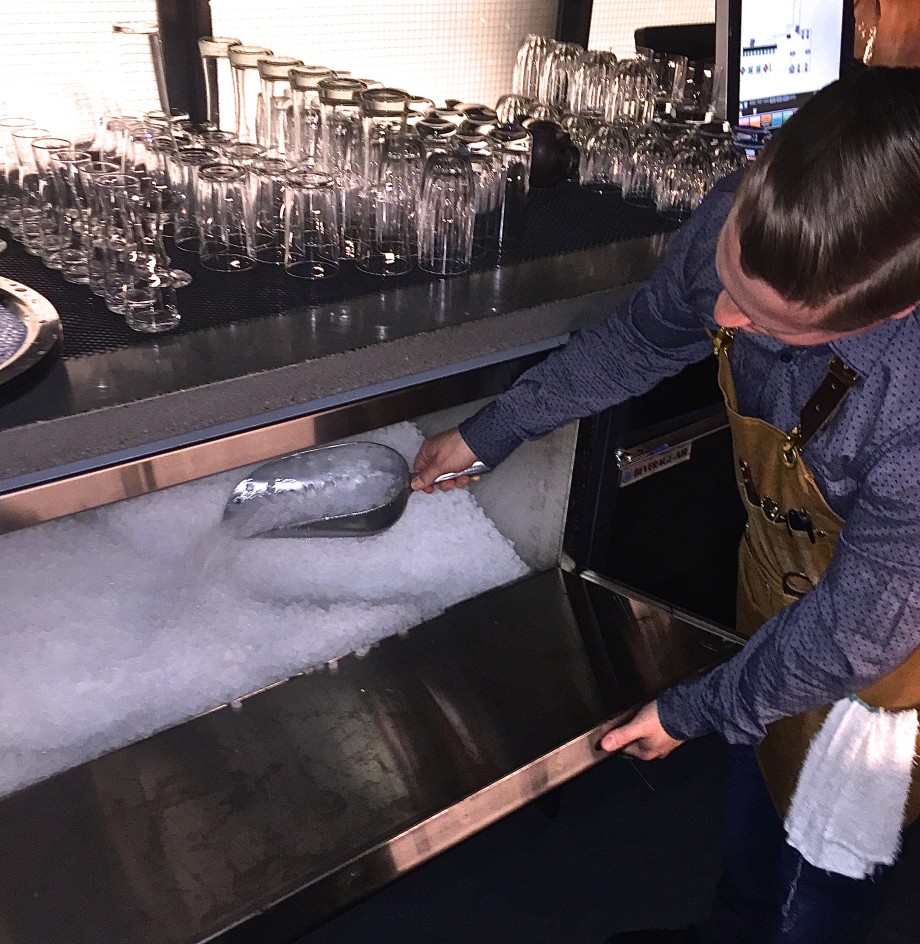 Juniper's Scotsman ice machine is its secret weapon. Thought to be the only one in BC, the pebble-sized ice cubes melt more slowly, and distribute liquid more evenly in a cocktail. But that's just one size and shape in the bartending team's ice arsenal. They pride themselves on their 18 different types of cubes.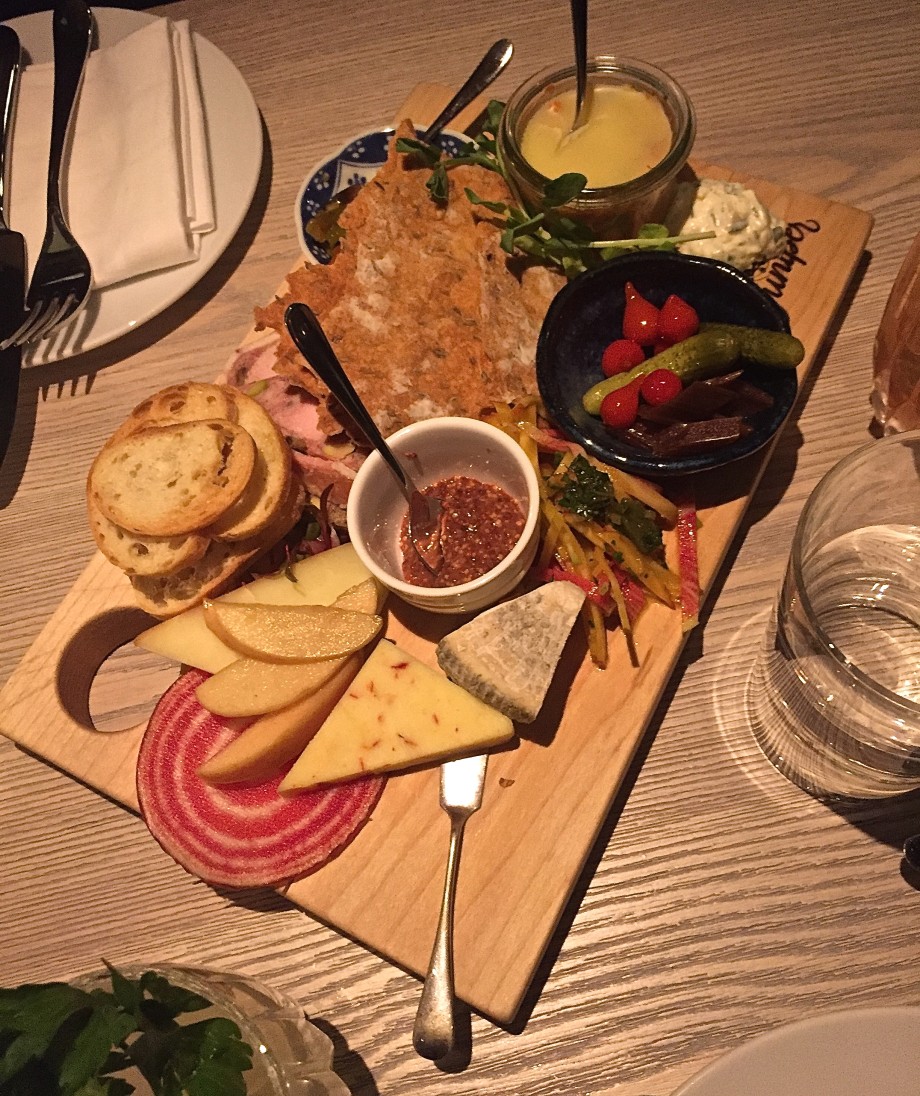 Important to note: Kitchen isn't in Juniper Kitchen & Bar's name for decoration. As seen here in the Wood Platter with pickled local apples, rabbit terrine from the Fraser Valley and local Pepper Jack Jill (a feminized Monterey Jack) the restaurant features Cascadian-inspired fare. I consider myself an Intermediate Foodie, but I hadn't heard of Cascadian Cuisine. According to the World Food Travel Association, it's "a bio-region that includes northwestern California, Oregon, Washington, southwestern British Columbia, Idaho and western Montana." Apparently Vancouver wasn't digging the ol' Northwest Cuisine designation, because YVR is in the southwest part of the province.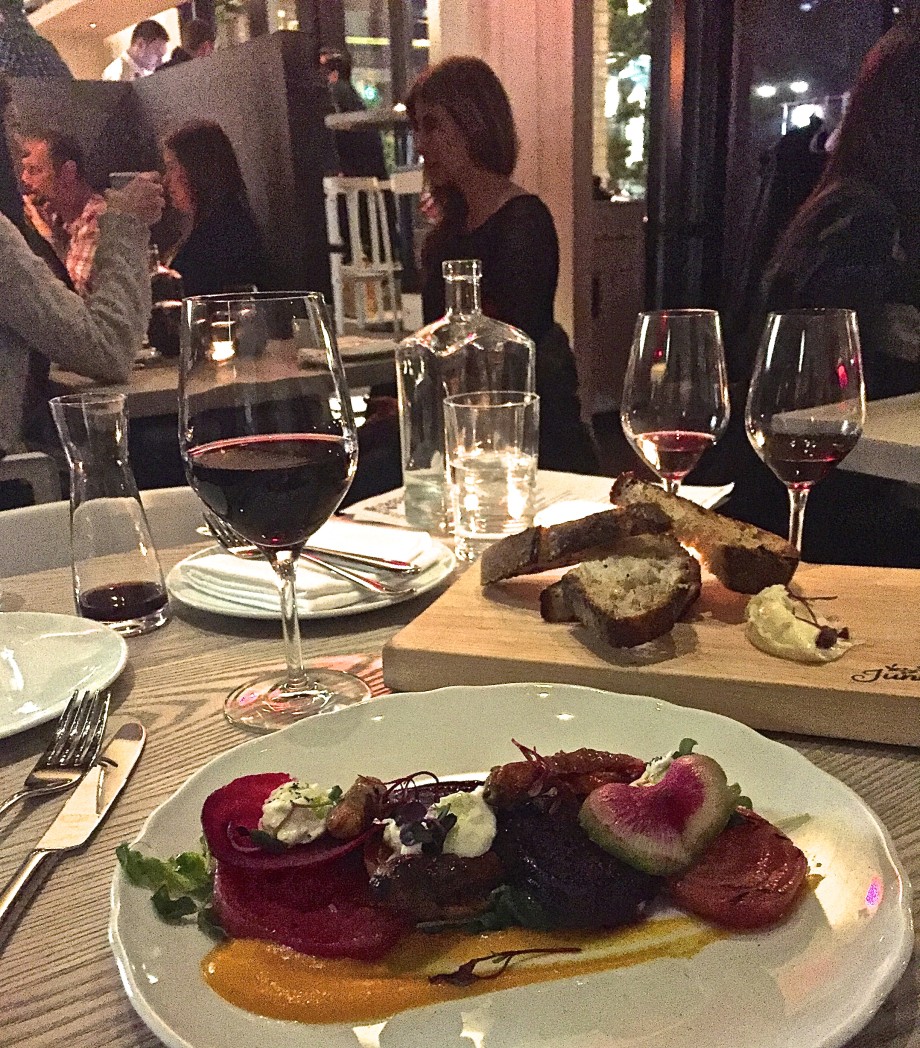 On this particular evening in Vancouver, we made a few more stops on the tour, but when it was time to reduce the blood alcohol level, we came right back to Juniper for dinner. If you go, start with the beets and burrata. Sublime!