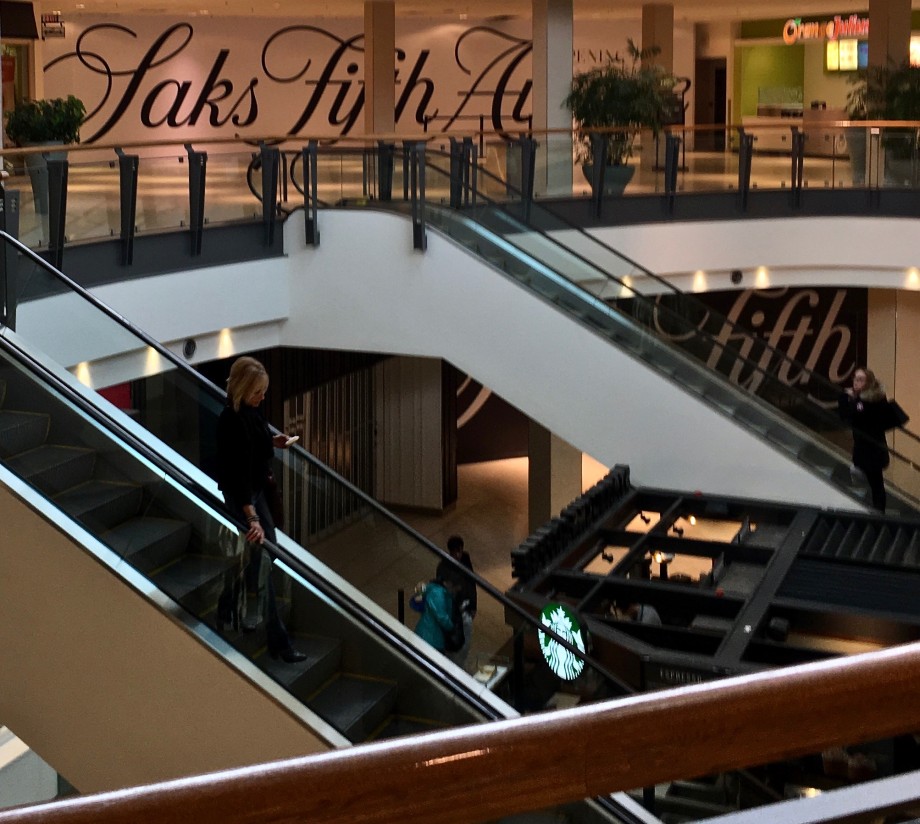 Tucked into the old Target location, across from the Starbucks on the ground floor, and beside the Orange Julius upstairs, is the new Saks Fifth Avenue, scheduled to open at Chinook Centre in Calgary next Thursday.
First of all, who knew Orange Julius was still even a thing? Glad we're taking it up a notch at the mall that regularly ranks in the top ten busiest shopping destinations in North America. Soon, who knows… I may even get a phone that takes better photos.
But, as usual, I digress. Saks is coming! It's only the third location in Canada. The other two are in Toronto. Don't be confused by the Saks Off Fifth locations dotting our nation. This is gloat-worthy. Because once again, we are landing a major retailer before Vancouver. (Cough, Nordstrom, cough). And the New York-based department store (if the Fifth Ave in the name didn't give it away) is in the Holts zone of haut shopping heaven.
Saks doesn't care about the price of oil. In fact, they just revamped their Houston location. Saks is planning to love our lust for luxury longtime.
In this frigid February, we could use the boost. Who needs high-tech when you have good ol' fashioned shopping therapy? Sorry Amazon. (Just like the Eskimos and their words for snow, we Canadians have a thousand different meanings for the word "sorry." And some of them are passive aggressive. Albeit polite… on that icy cold surface.)
Plus, there's an opening gala. Super-exclusive VIP and all that. See you there!