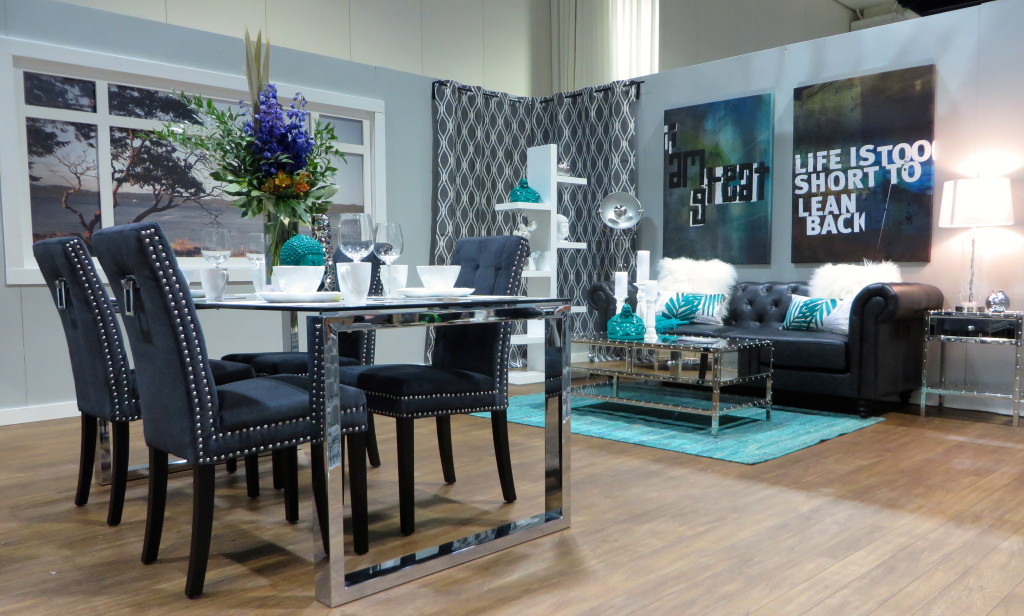 If you're headed to the Calgary Home+Design Show this weekend, I recommend going to it before you paint your walls the wrong shade of grey. Because if you attend, like I did, while the unexpected blue and lavender tones are still drying on your walls, you're sure to see the right shade of grey everywhere. Like here, on the main stage furnished by Urban Barn.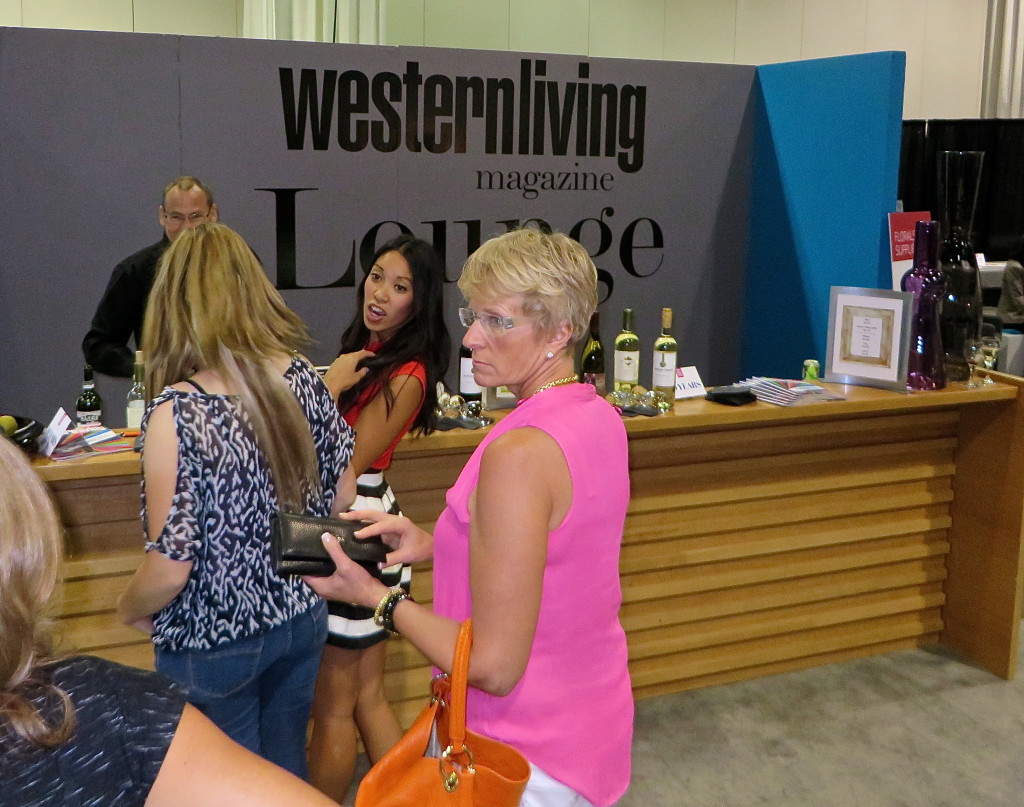 And at the Western Living Lounge.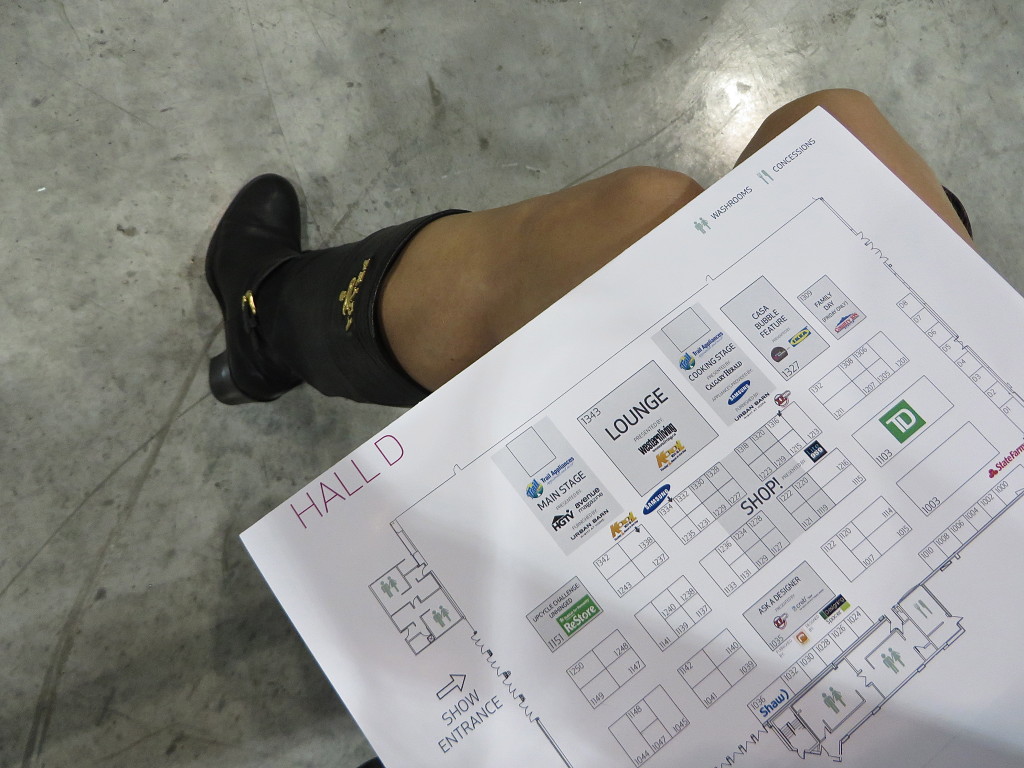 Even on the super-cool distressed concrete floor.
Plus I was a walking example of What Not To Wear to a convention center. But I tried not to worry about that — I was there for a party.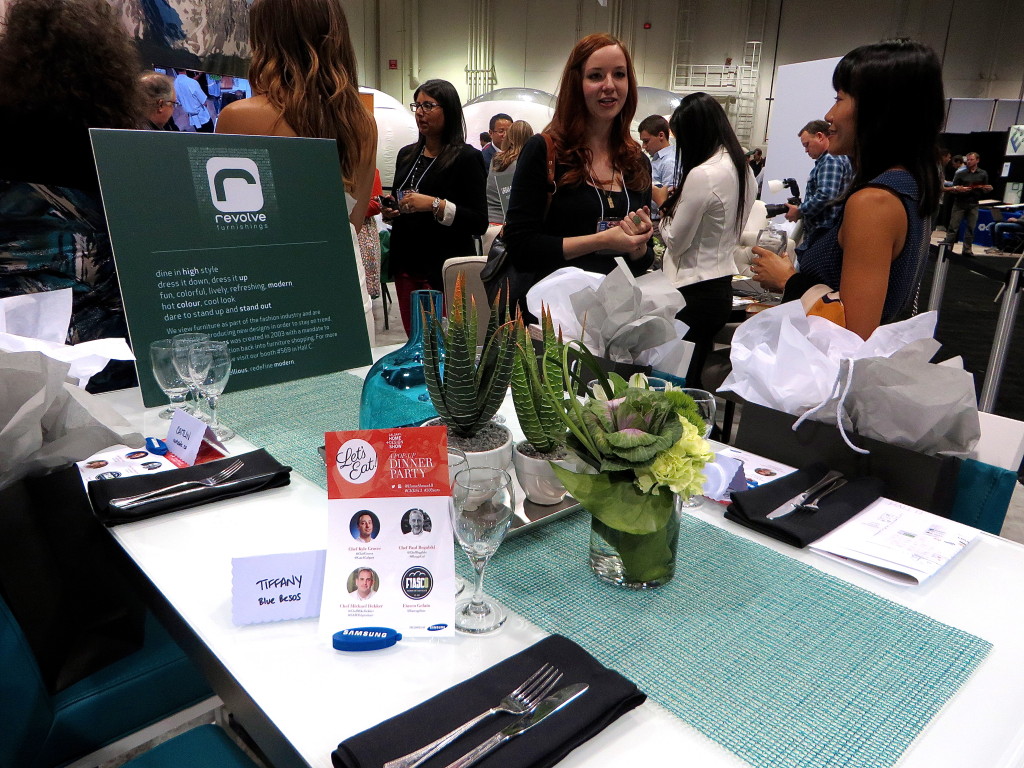 Calgary's best bloggers were invited to attend a pop-up dinner party to celebrate the 30th anniversary of the design show.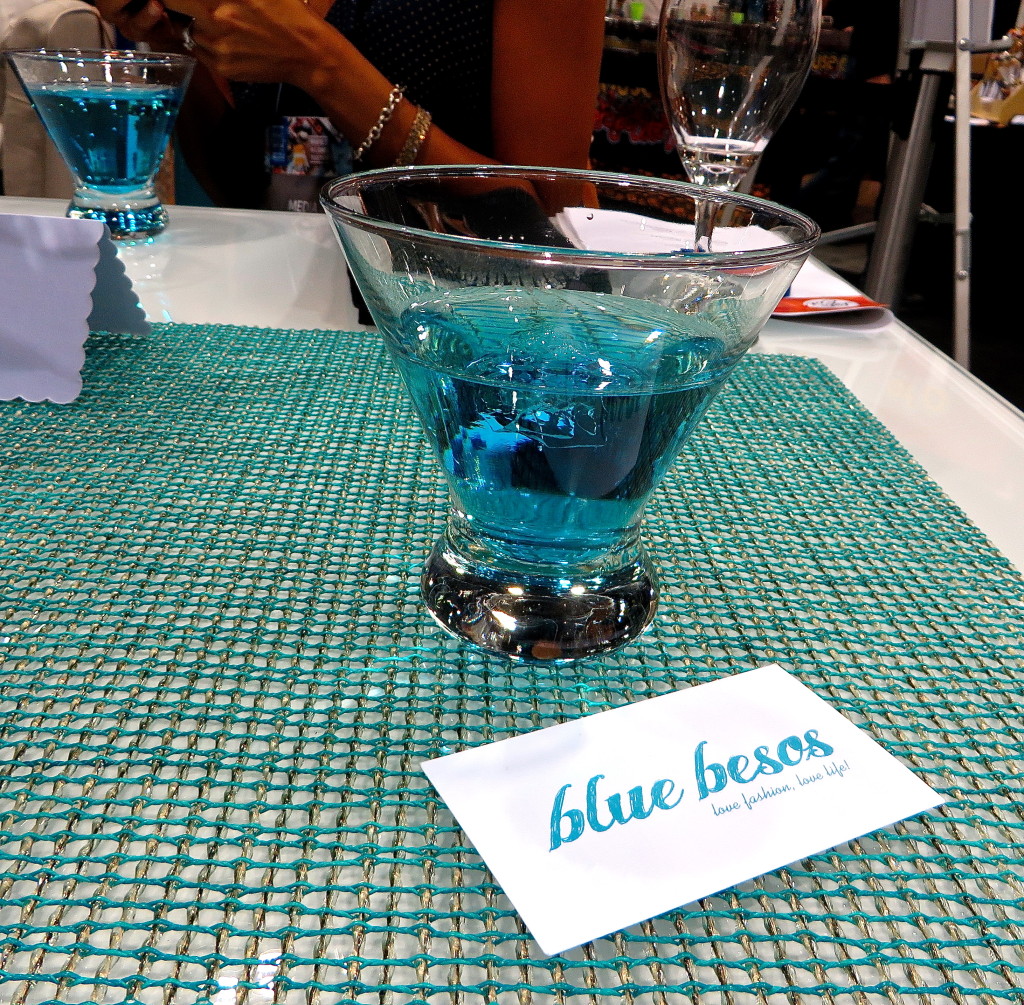 Decorated by Revolve, my table was accented in blue. Blue Besos blue. With totally appropriate azul cocktails.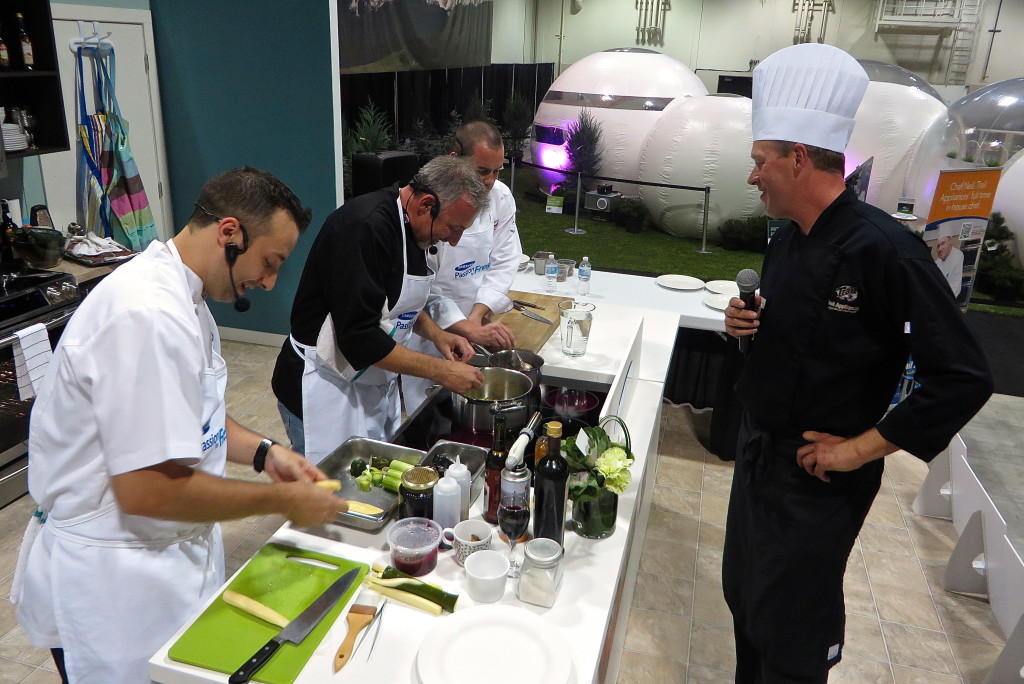 The Casa Bubble display lurks in the background while YYC top chefs, Kyle Groves from Catch, Paul Rogalski from Rouge and Michael Dekker from SAIT cook under the watchful eye of Neil Stuart from Trail Appliances…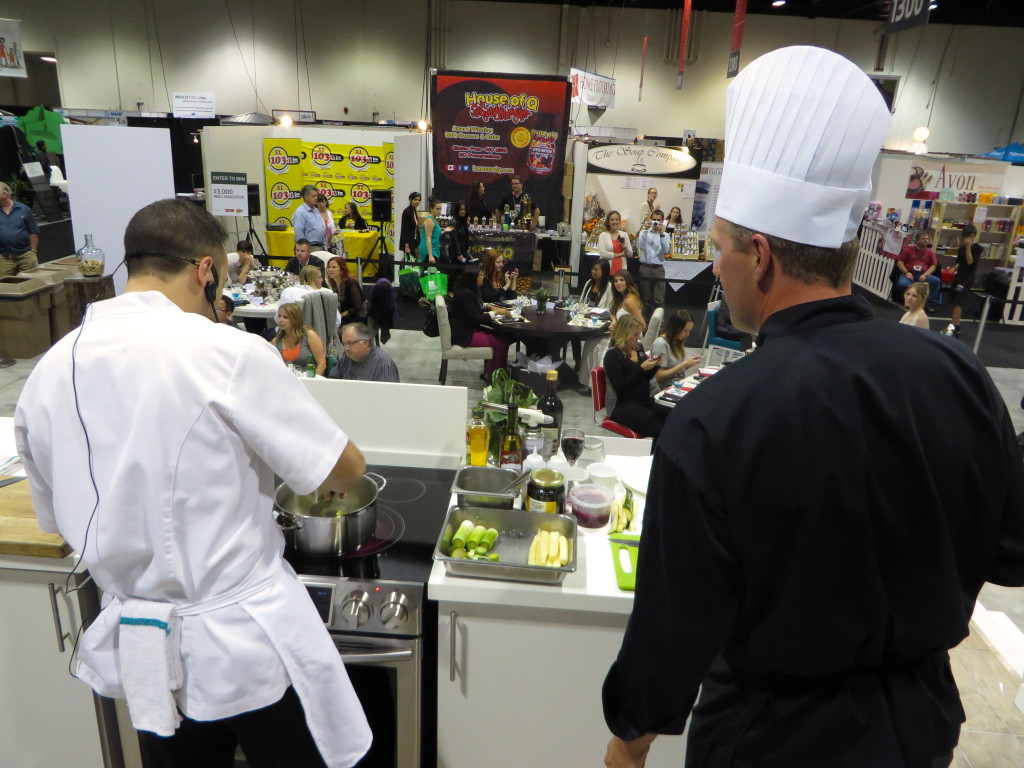 … and the eyes of anyone walking by the cooking stage. With a camera overhead displaying their culinary moves on a giant flatscreen, it was a cooking show come to life.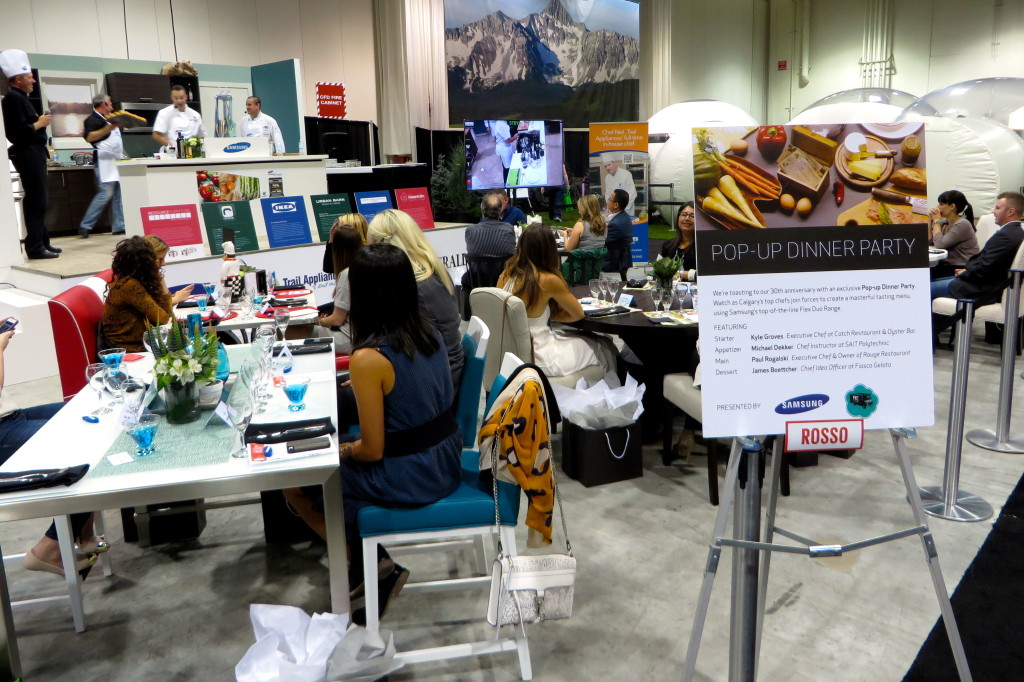 Of course, that also meant if you were part of the dinner, you were part of the demonstration.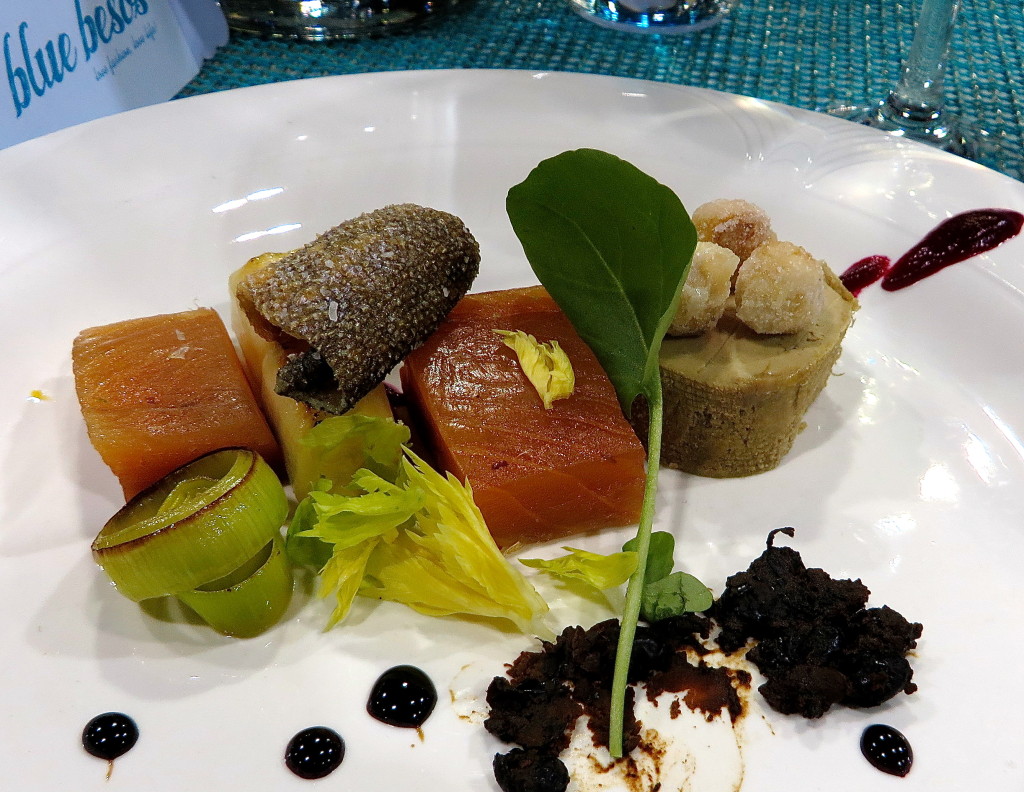 But the food was too good to let eating in a fishbowl sink my appetite. Especially when Chef Kyle Groves' dish included an unexpected fish chip made from deep fried char skin. 
Cafe Rosso rounded out the night with a jolt of java. Cole tried to distract me from all the surrounding perfect grey tones by remembering I like my lattes extra-hot. He has a memory like an elephant, or should I say he has grey matter similar to a certain grey pachyderm? Meanwhile, the coffee and cooking were delicious. The Calgary Home+Design Show continues at the BMO Center through Sunday.