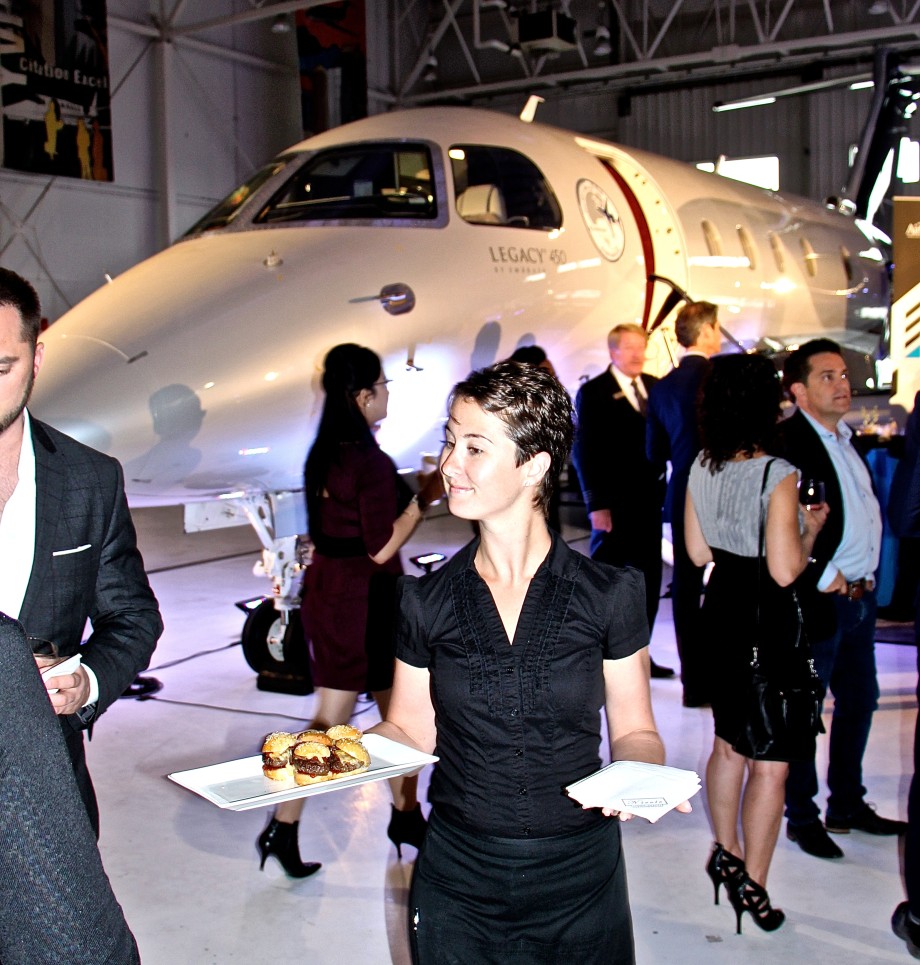 When you're celebrating the addition two new planes to the private, friendly skies, why be subtle? "Cocktails and Jets" read the invitation, speaking the language of party destiny. Canapes could only be a bonus.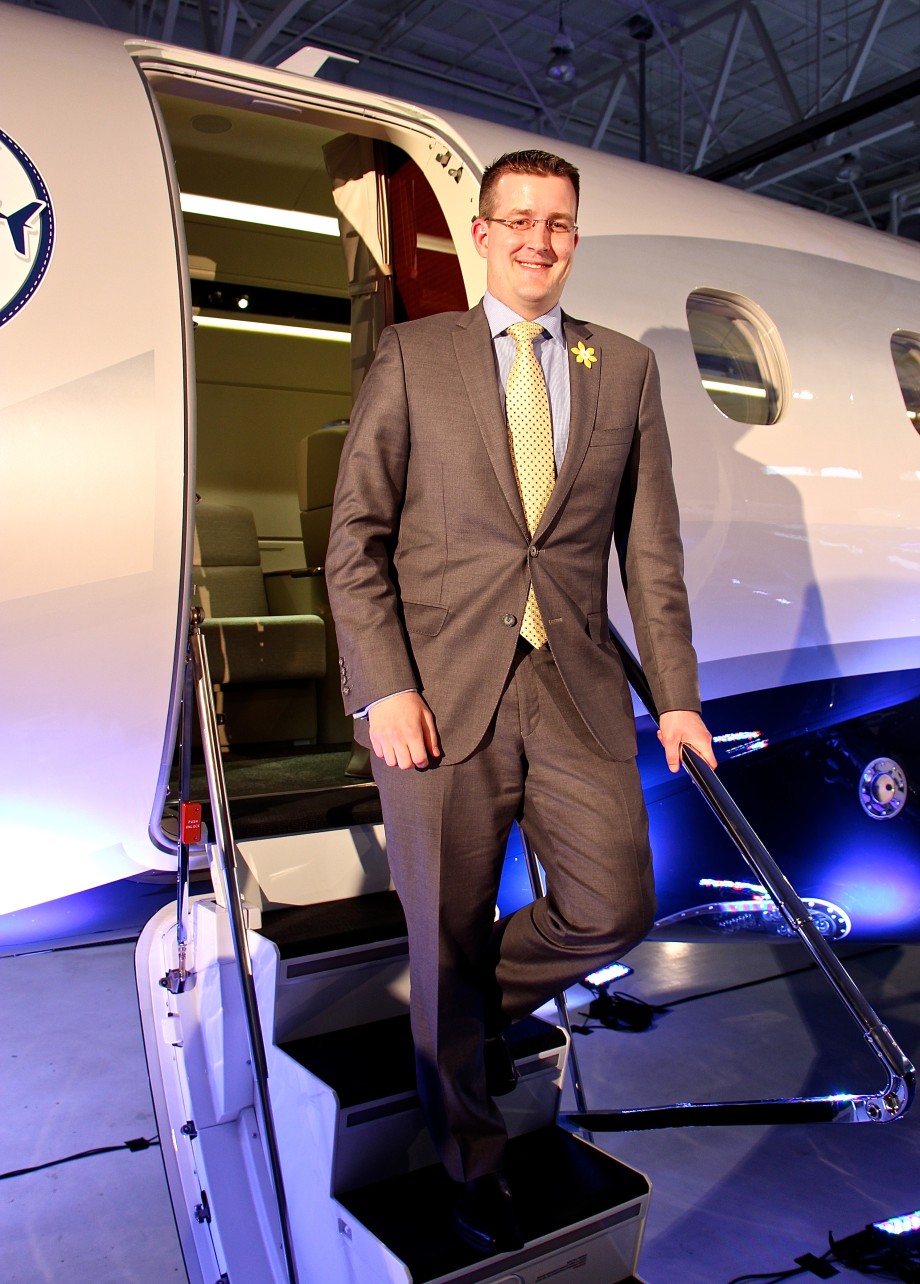 But it got better. President and COO James Elian invited me aboard a shiny new Embraer Legacy 450, the latest luxury addition to AirSprint's aviation fleet. A full-fledged teenager, AirSprint just celebrated its 16th anniversary providing fractional jet ownership (don't call it a timeshare) in Canada.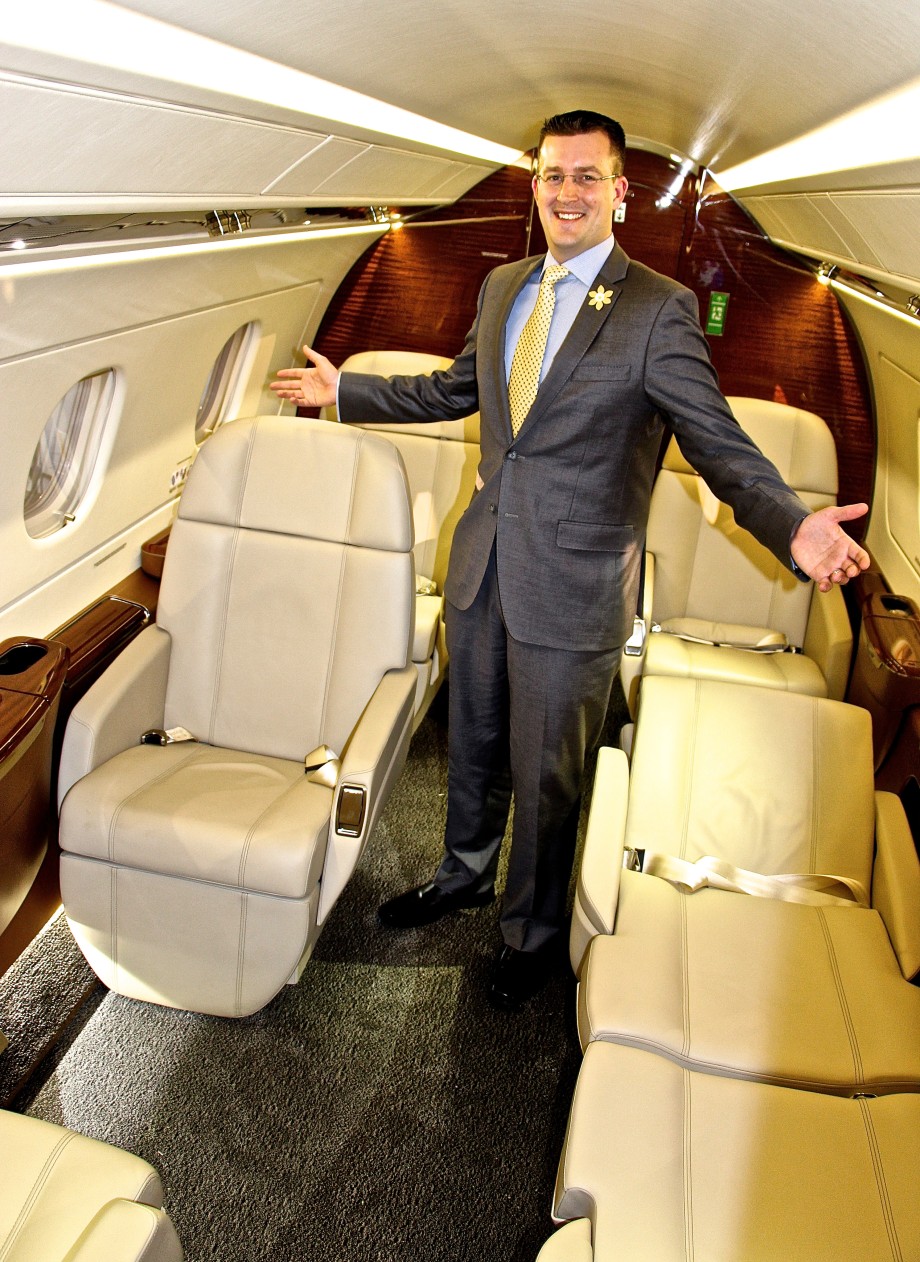 Surrounded by tiger wood paneling and creamy leather, I immediately asked the most unoriginal question I could:  "What's the strangest request you've ever gotten from a client?"
James, obviously an old hand at interviews, told me a passenger once wanted their jet supplied with half a dozen chocolate chip cookies. Each with six chips.
The story sounded suspiciously ready for prime time, but I was distracted by my ability to stand in wedge heels — without my hair grazing the ceiling. That, said James, is because the cabin is 6 feet tall and 6'10" wide. With seats that stretch out for snoozing, as long as you don't mind playing footsie with the person across from you.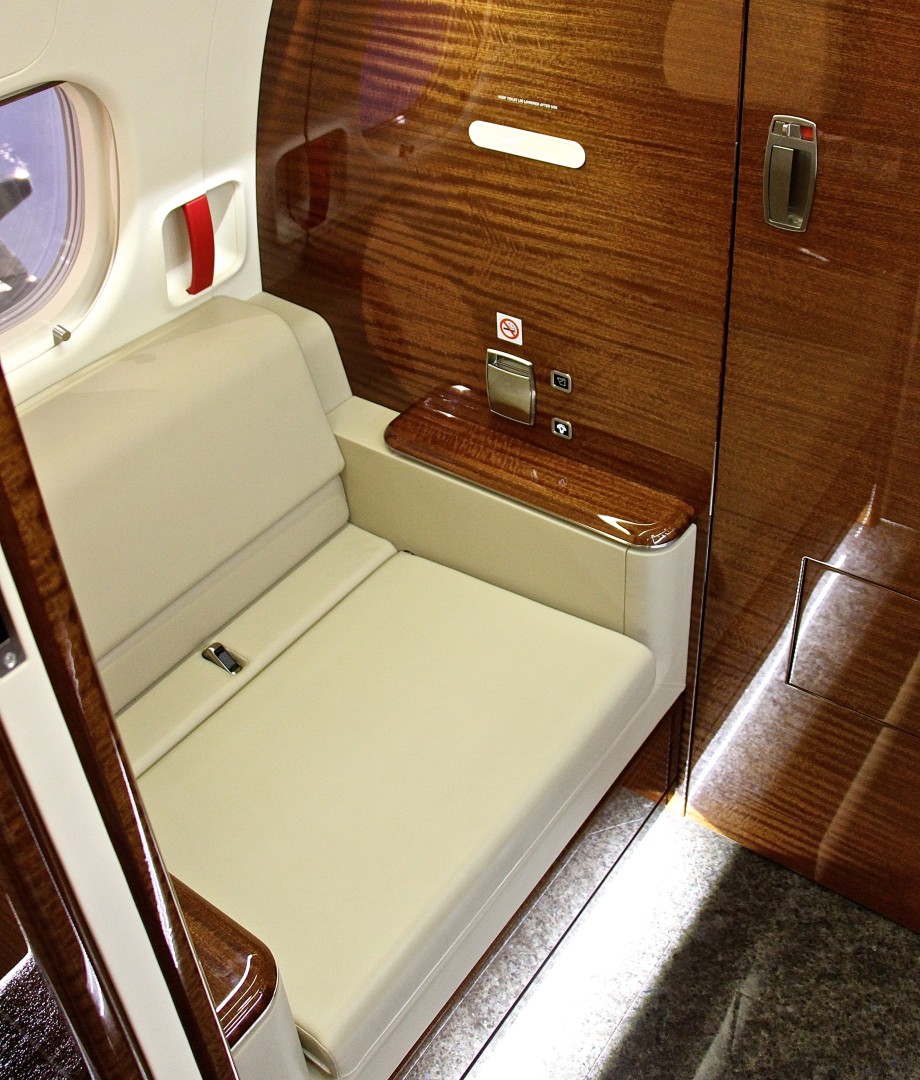 Meanwhile, this intrepid reporter moved on to more intense, investigative questions. Like… does the loo have a view?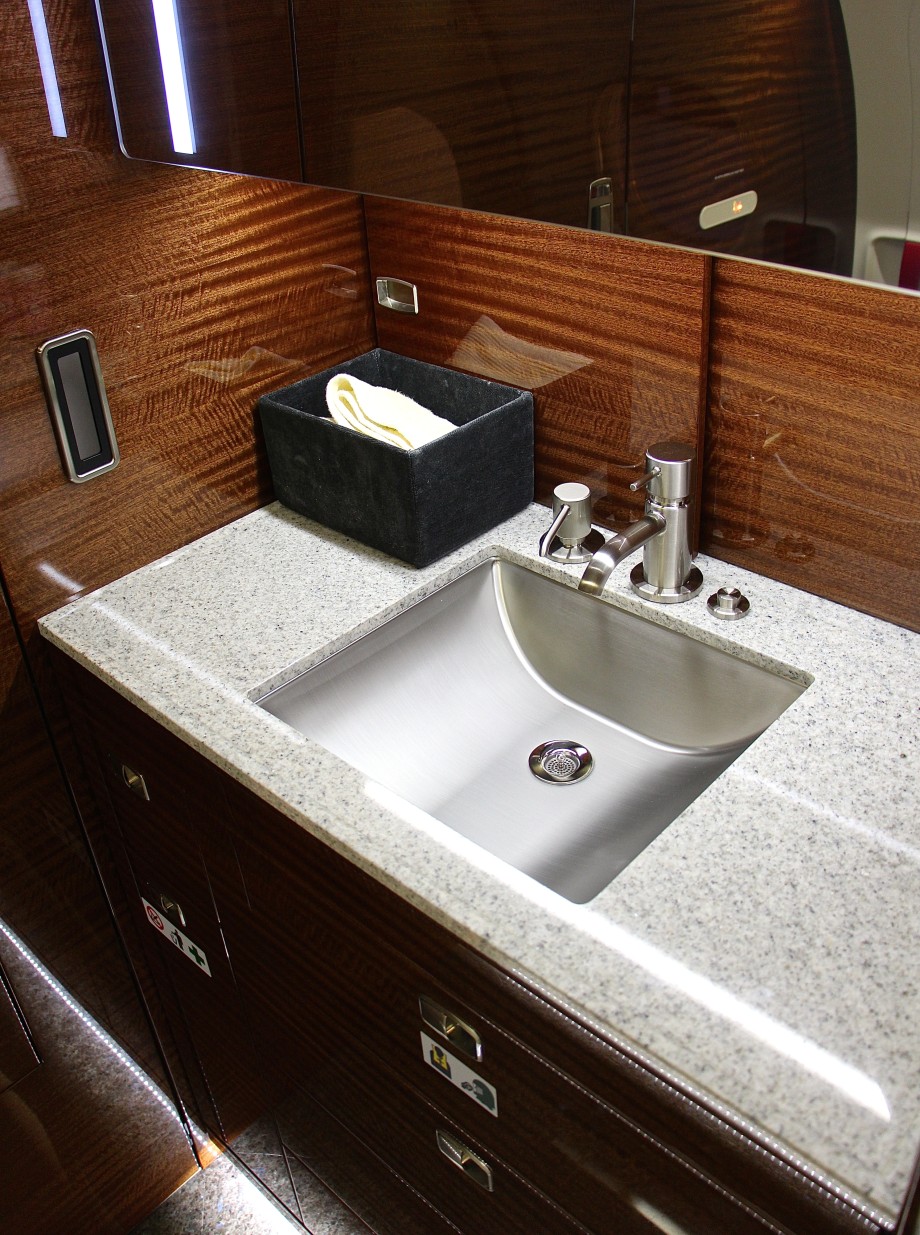 And is the sink better than the ones in most apartments? Yes and yes. Important things to consider if you're taking the jet to Palm Beach, because, my polo friends, this plane can get you there, direct from Calgary. Or to the Bahamas. Or to Cancun. However, if you want to say aloha to Maui with the Legacy 450, you'll need to gas up in Vancouver. Or Oakland.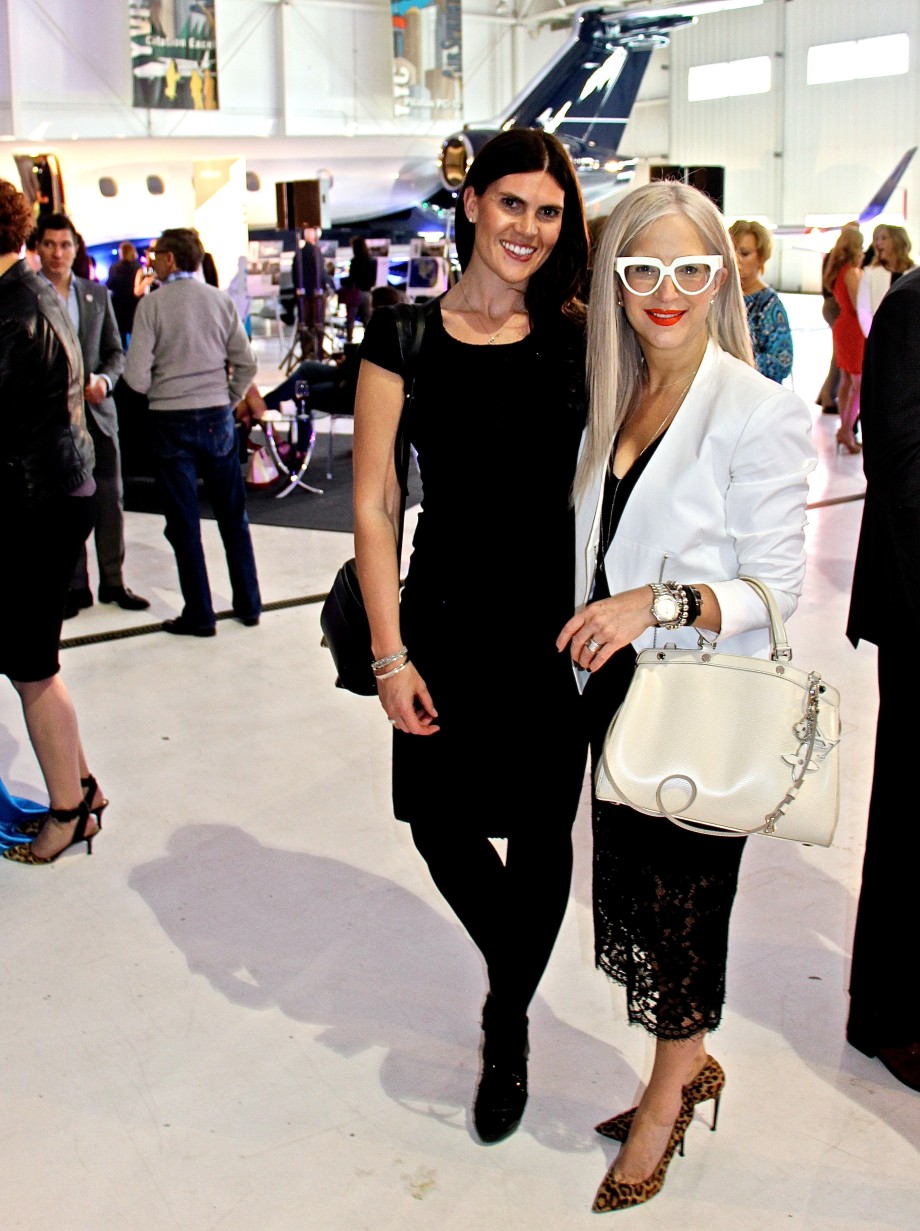 Outside the aircraft, the hangar was a hotbed for high style, exemplified by marketing connoisseur Britni Weston and Avenue cover girl and creative agency head Sharie Hunter.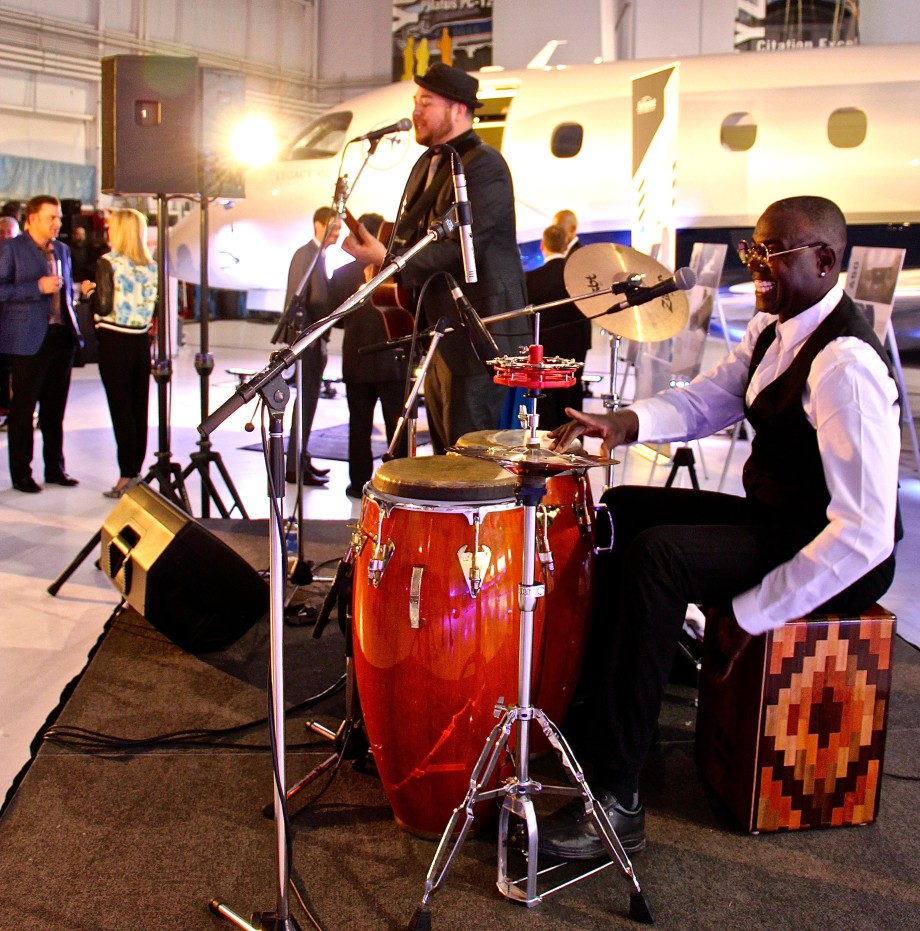 Jory Kinjo and co went to the mile-high limit to provide the soaring tunes.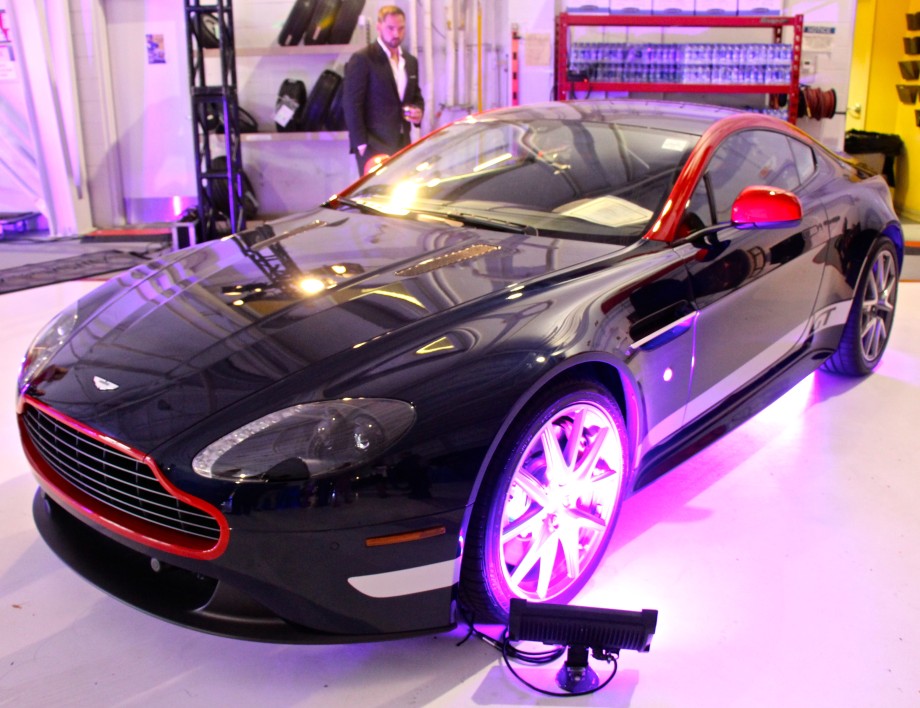 The party was also a launch pad for AirSprint's new CJ3+, but a nearby Aston Martin received more lustful looks.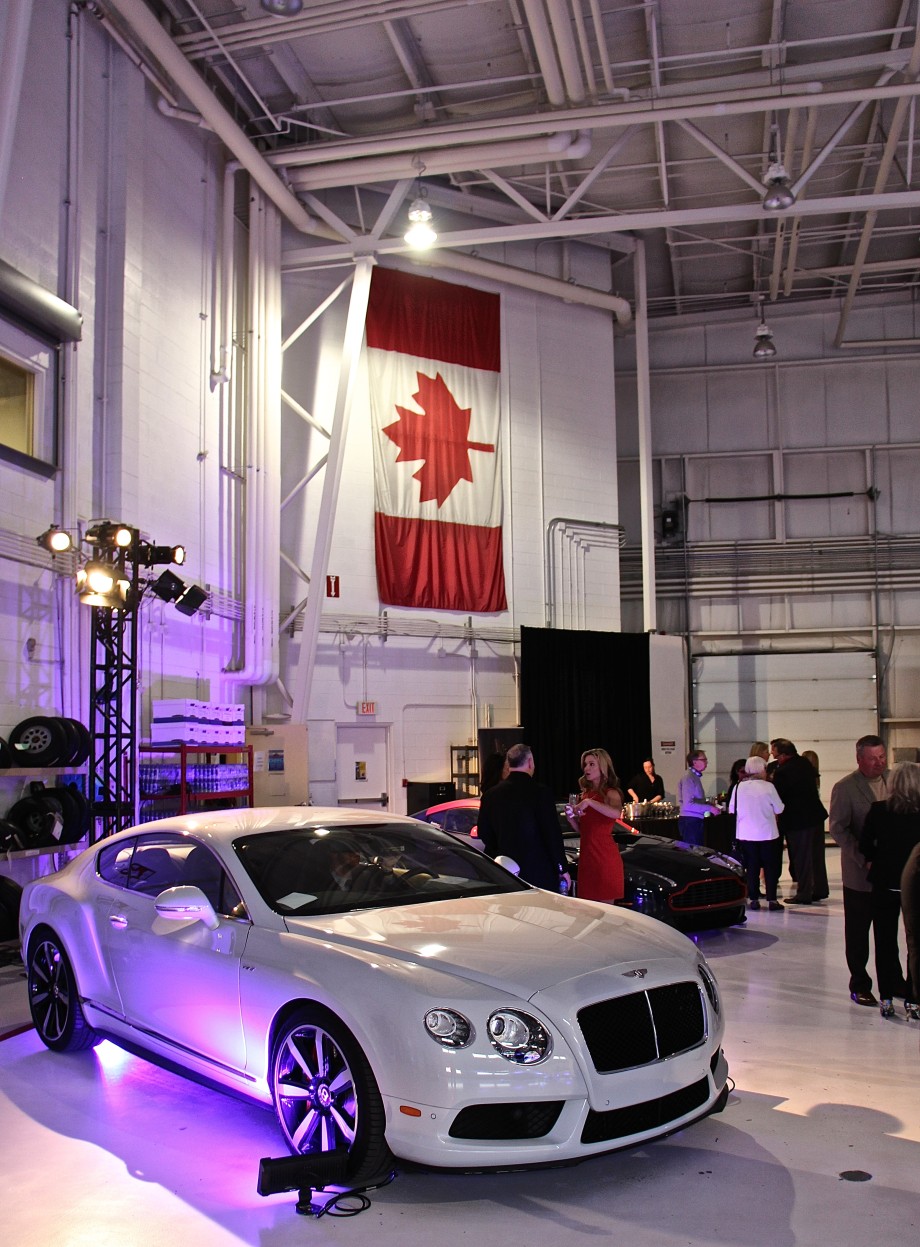 No need to worry about parking…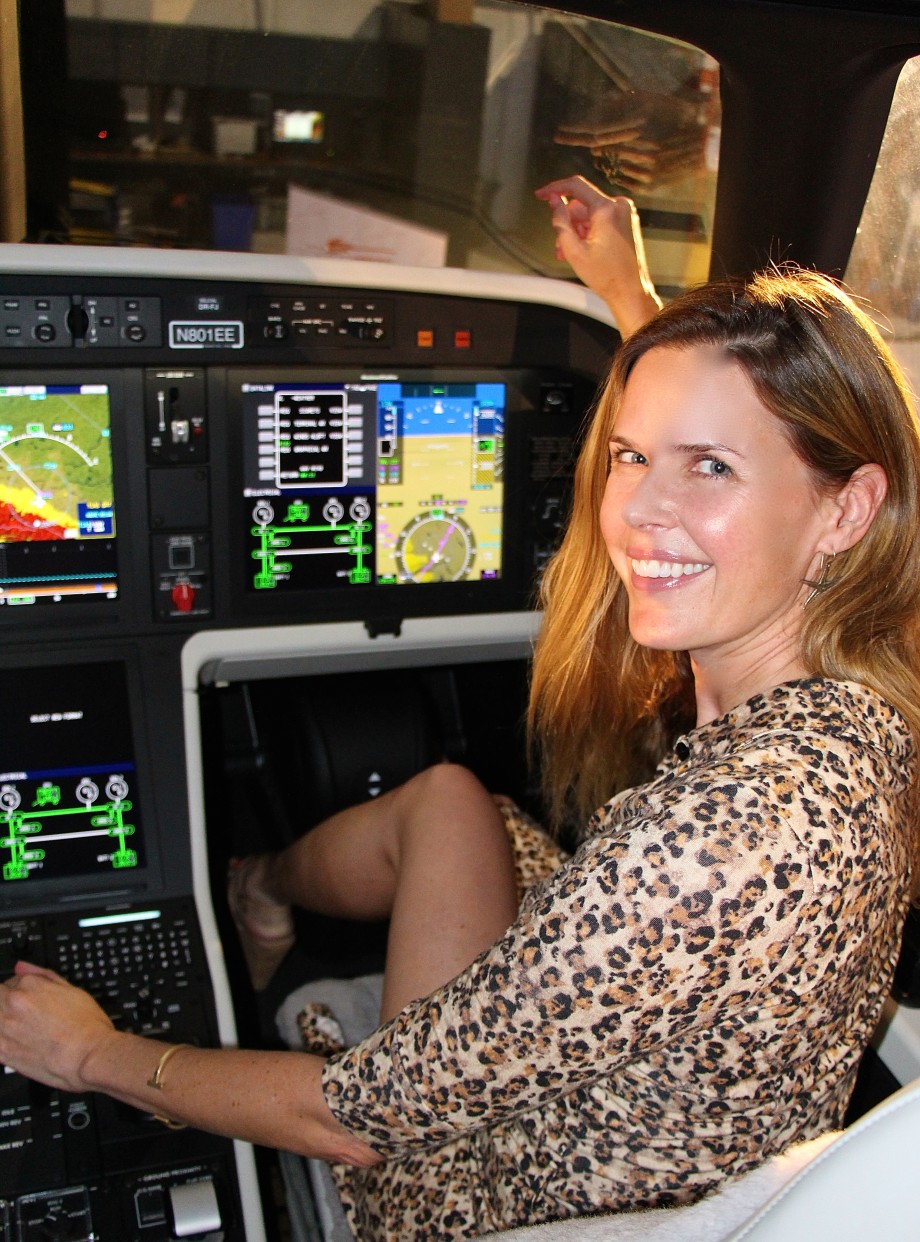 … or legroom on the 450, either in the cabin or the cockpit. I couldn't resist giving the 450 an imaginary test drive. This is your captain speaking:  Congratulations on your new jets, AirSprint!