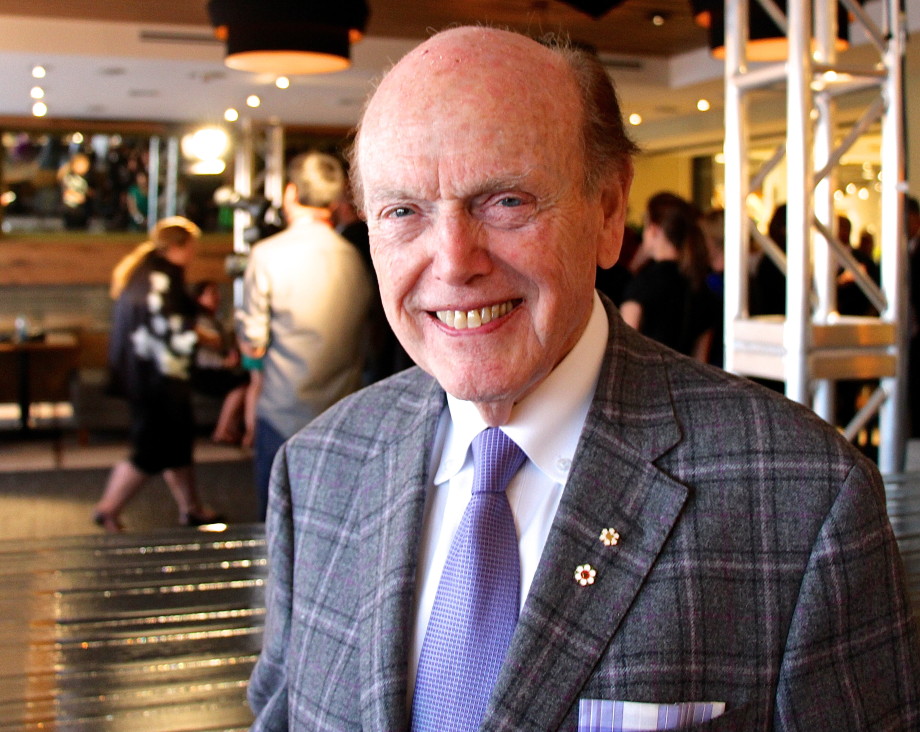 It's cool when your photos get noticed. It's even cooler when a publication asks your permission before it uses them, and offers to pay. This candid I shot while chatting with Jimmy Pattison (about his big Christmas tree star in the BPs, among other things) at the opening of Nordstrom Calgary caught the eye of Canadian Business Magazine…
… who enlisted illustrator Alvaro Tapia Hidalgo to adapt it for an October 2nd story by Jim Sutherland, who was my first editor ever during the old Vancouver Magazine days. Nice story, Jim! And awesome illustration, Alvaro! Although I was digging the lavender plaid Jimmy was going with in the photo. He has some stylish moves, many of them tartan.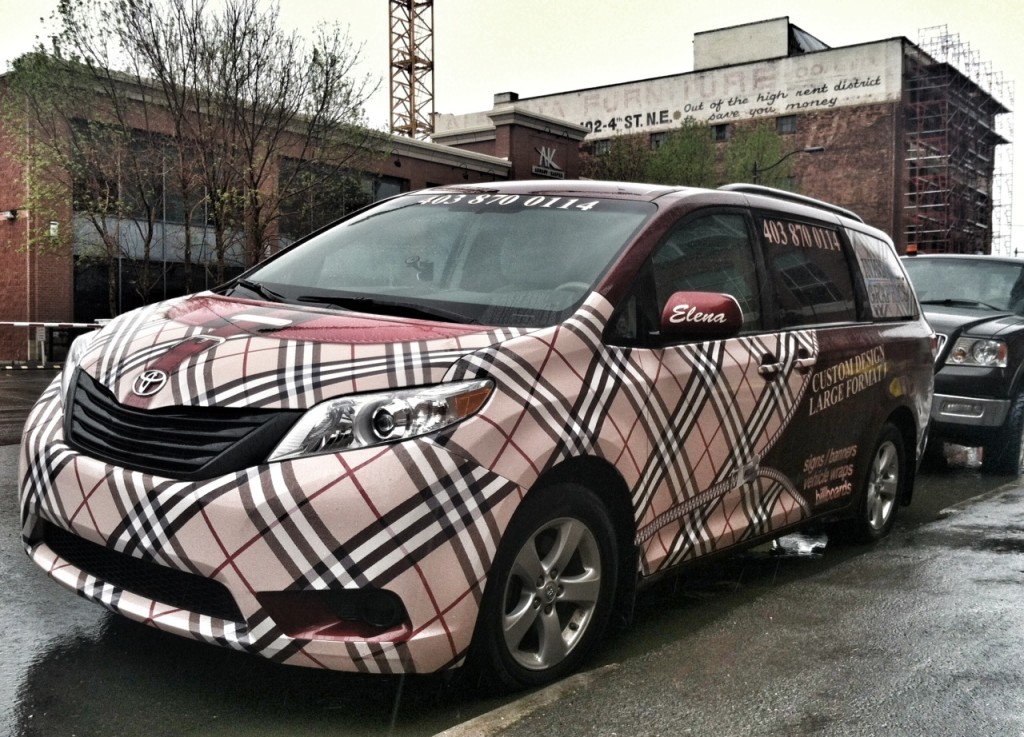 Ripping stuff from the ol' Interwebs has become so pervasive that many peeps out there don't seem to realize that the person (or organization) who worked hard to create that content owns it. I appreciate it when credit is given where it is due. Like with my photo of this vehicle wrap on the streets of Calgary, to stick with the tartan topic. It resonated with super-cool British artist and author Toby Leigh, who's so obsessed with fake Burberry he's publishing a book on it. And of course, I support that! Delighted that my pic will be included, Toby. Especially because you asked.