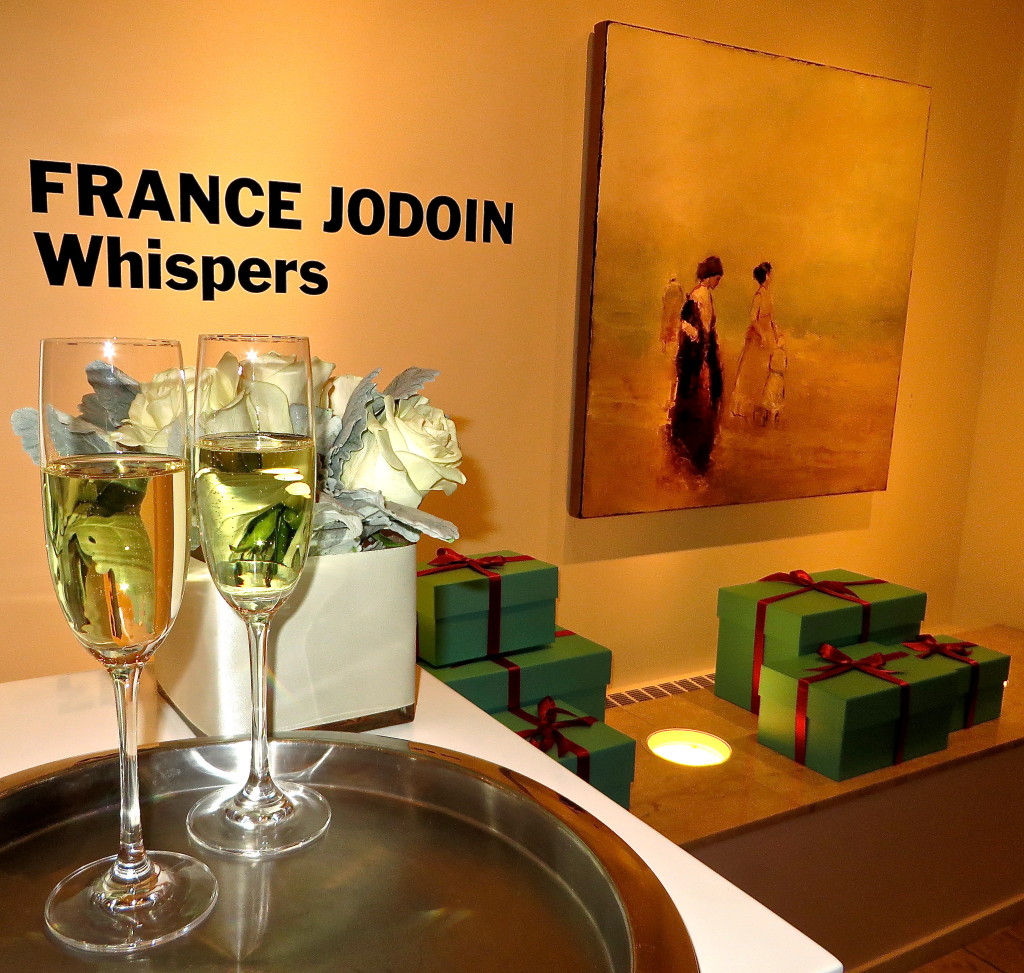 When champagne, fine art and blue boxes appear in the same frame, there can only be one culprit:  Tiffany & Co… The Xmas Party Edition.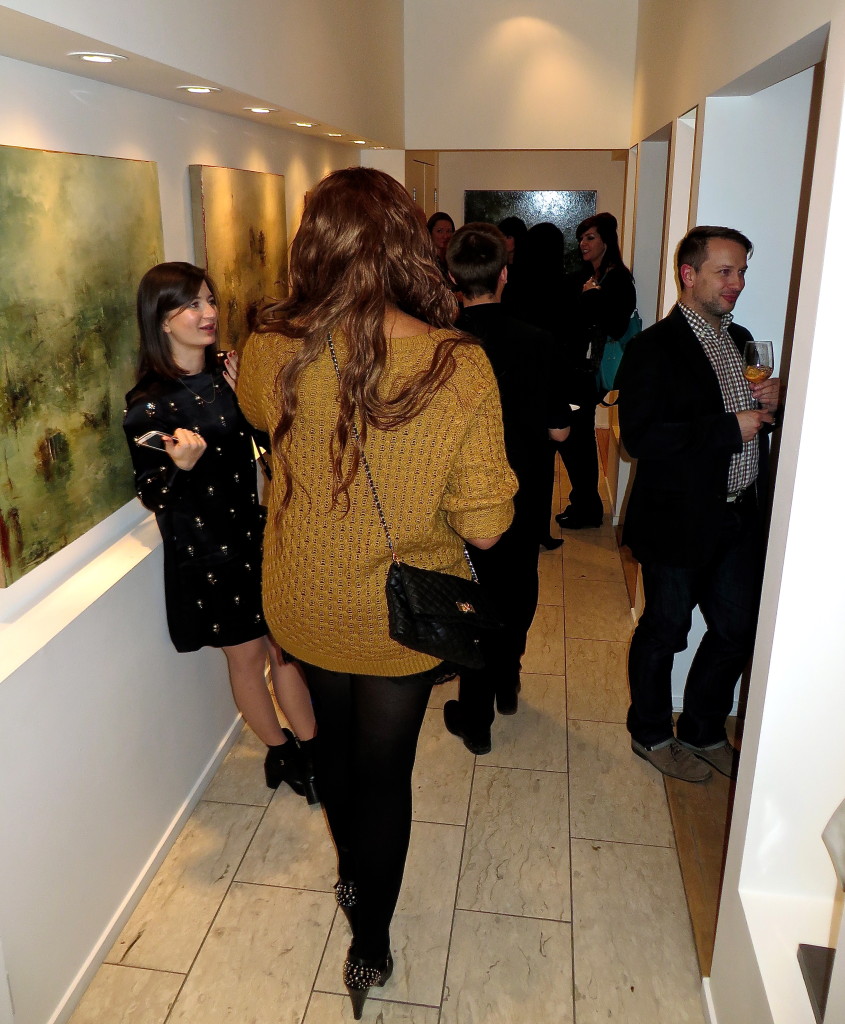 Audrey Hepburn's favorite store spiced up the Christine Klassen Gallery with a bunch of media types. Even a hallway can be festive fabulous when filled with style bloggers.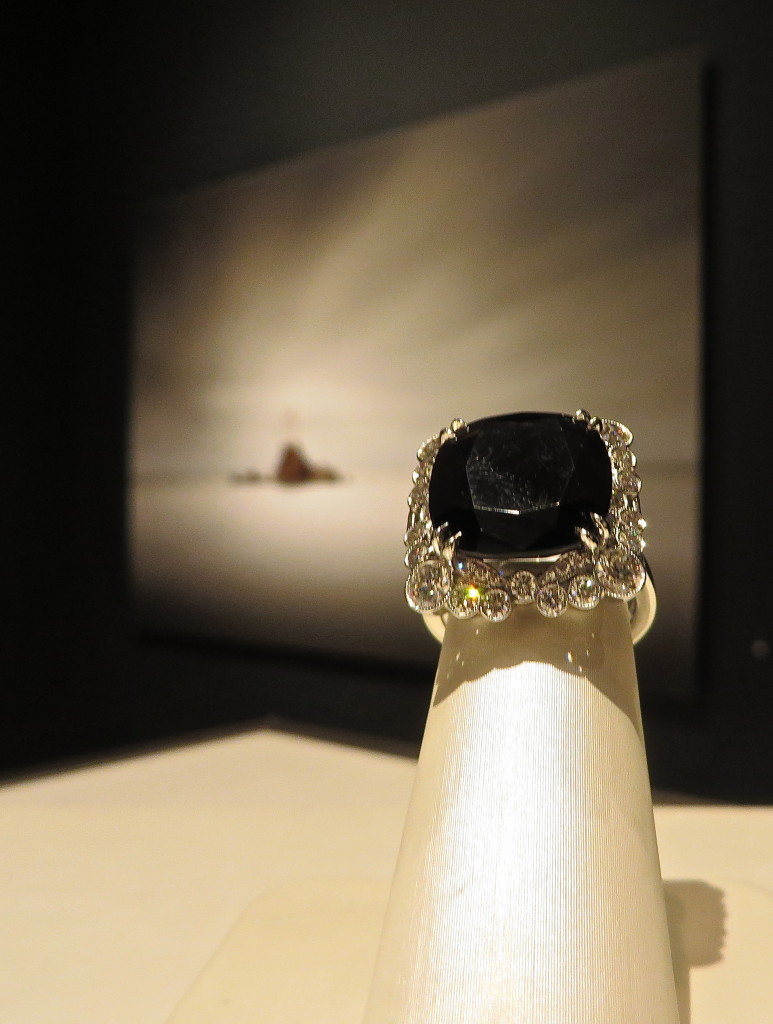 Moody ring (a steal at $22,000) with moody image by Michael Levin (under 10k). Both of which I'd always be in the mood for. But even the background drove my Palovian instinct into overdrive. Black Suede by Behr, fyi, paint and primer in one. Gallery Director Christine Klassen says she took the wall from white to black in 2 coats. You're welcome, Behr.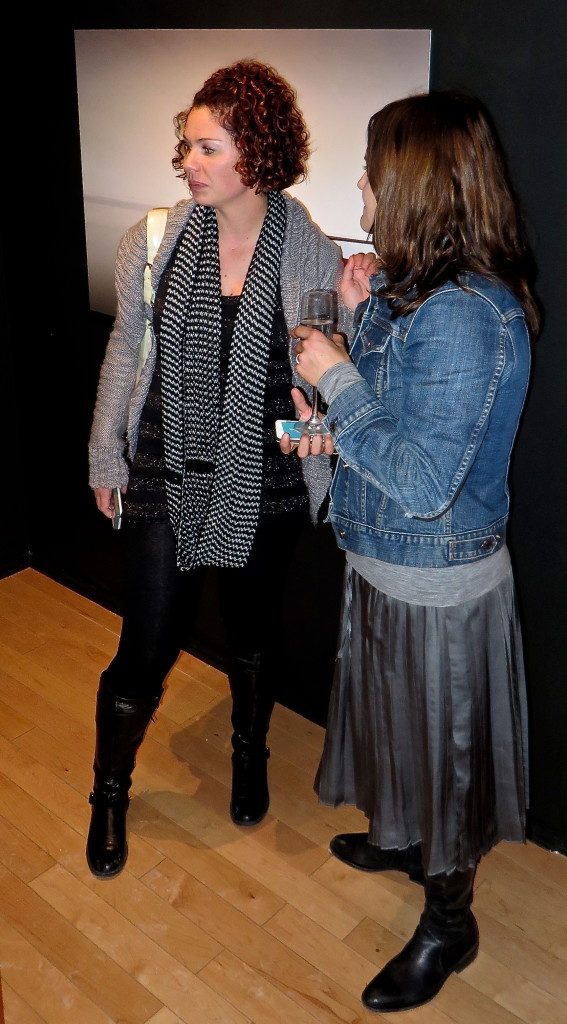 Christine seen here counseling Janelle Gillespie on her next art investment, the last consumer therapy she'll offer in this space. She's off to new digs on 50th Avenue SE, with the opening soiree in February.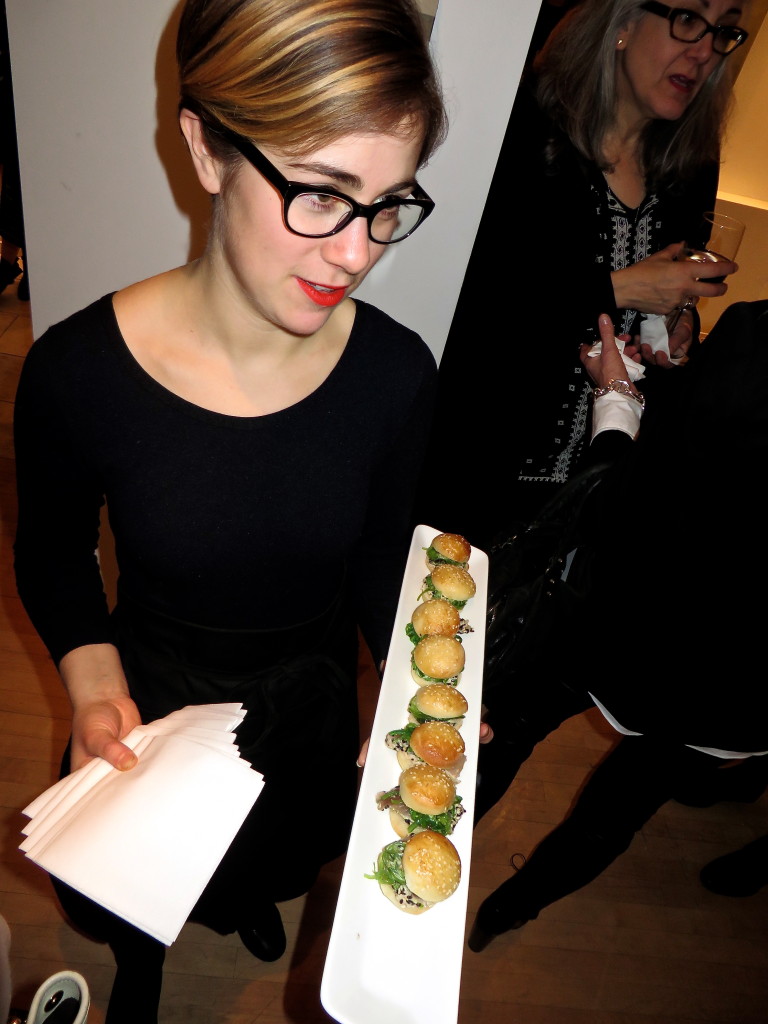 Ahi Tuna Sliders from Nicole Gourmet Catering. Delicioso.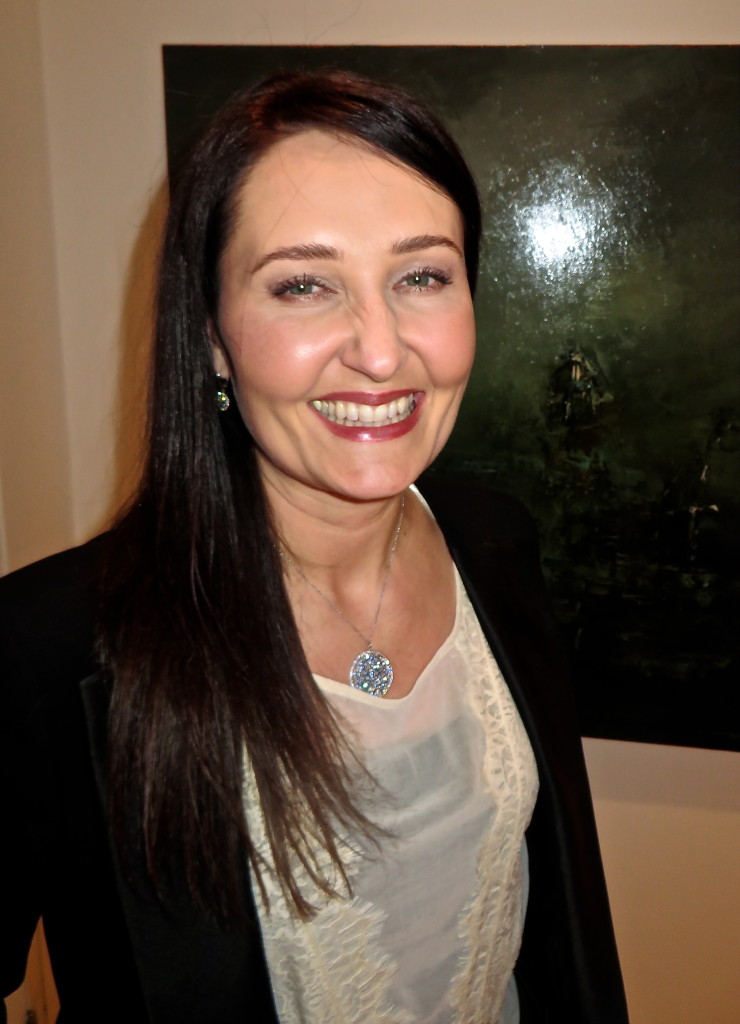 Tiffany & Co Calgary Director Elizabeth Hellebrand wears a sapphire, diamond and platinum pendant and earrings from the Cobblestone Collection.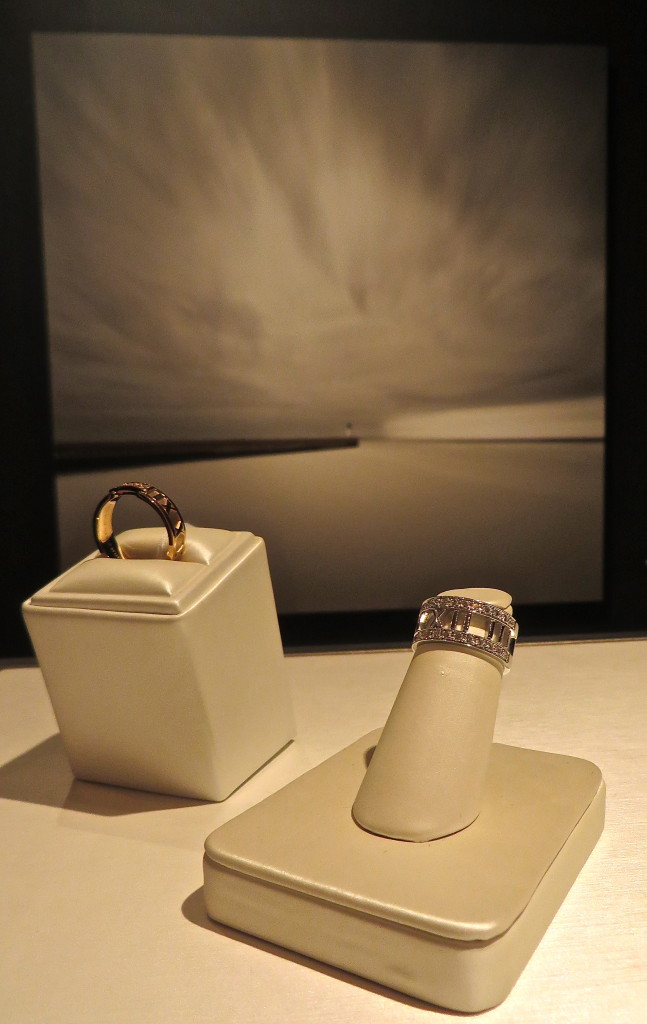 Elizabeth has a knack of placing Tiffany jewels in front of amazing backdrops… as I learned earlier this year when the Gatsby jewels toured North America.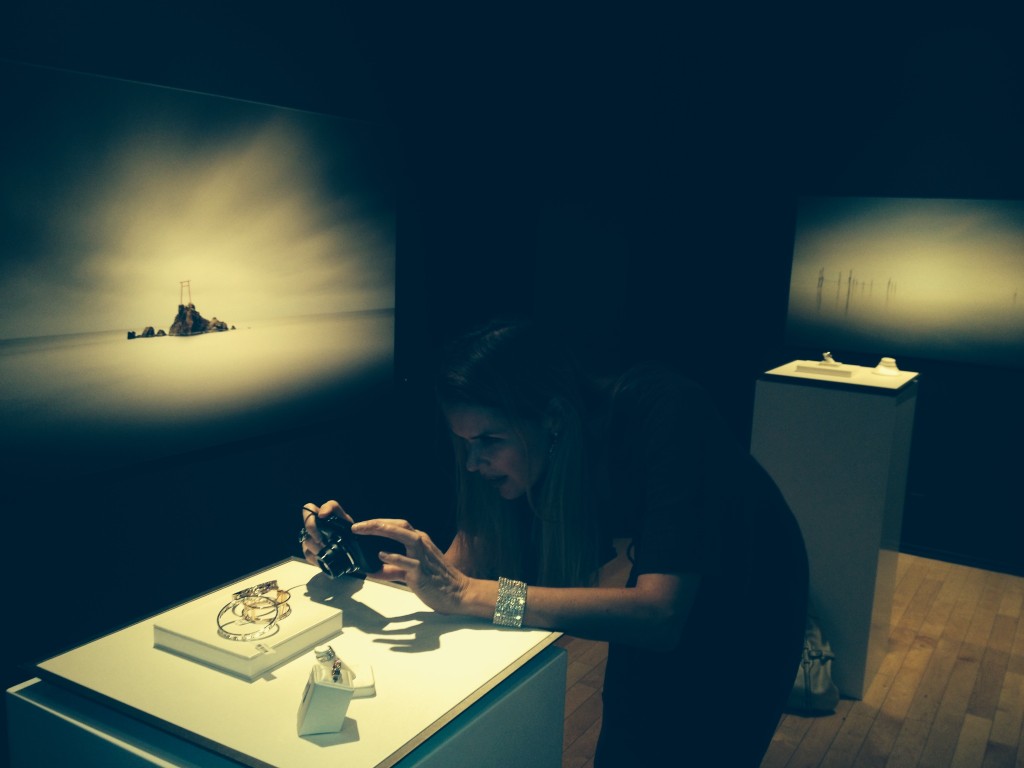 And what exactly was yours truly obsessing about here?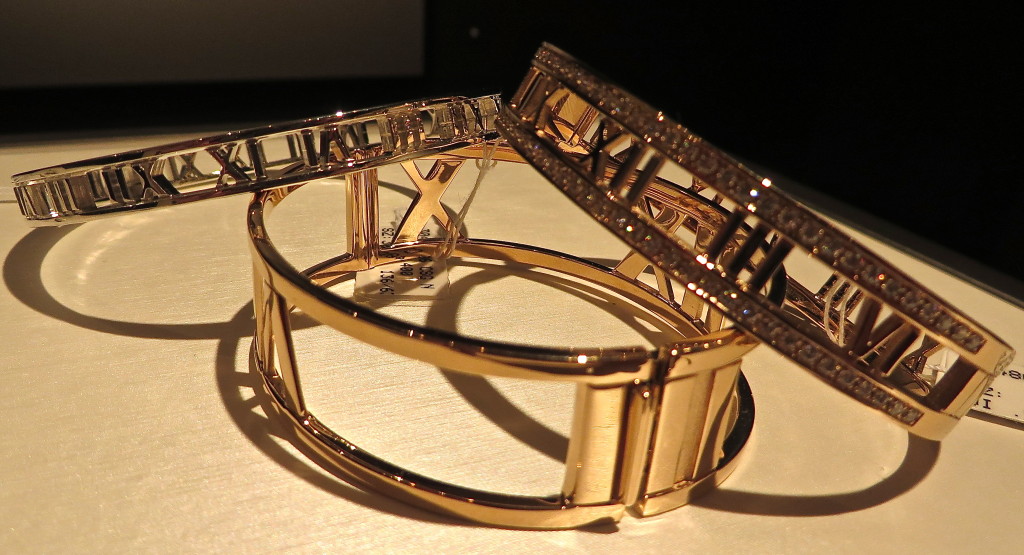 The Atlas Collection. I tend to go for bracelets, not bangles, but these are magnificent.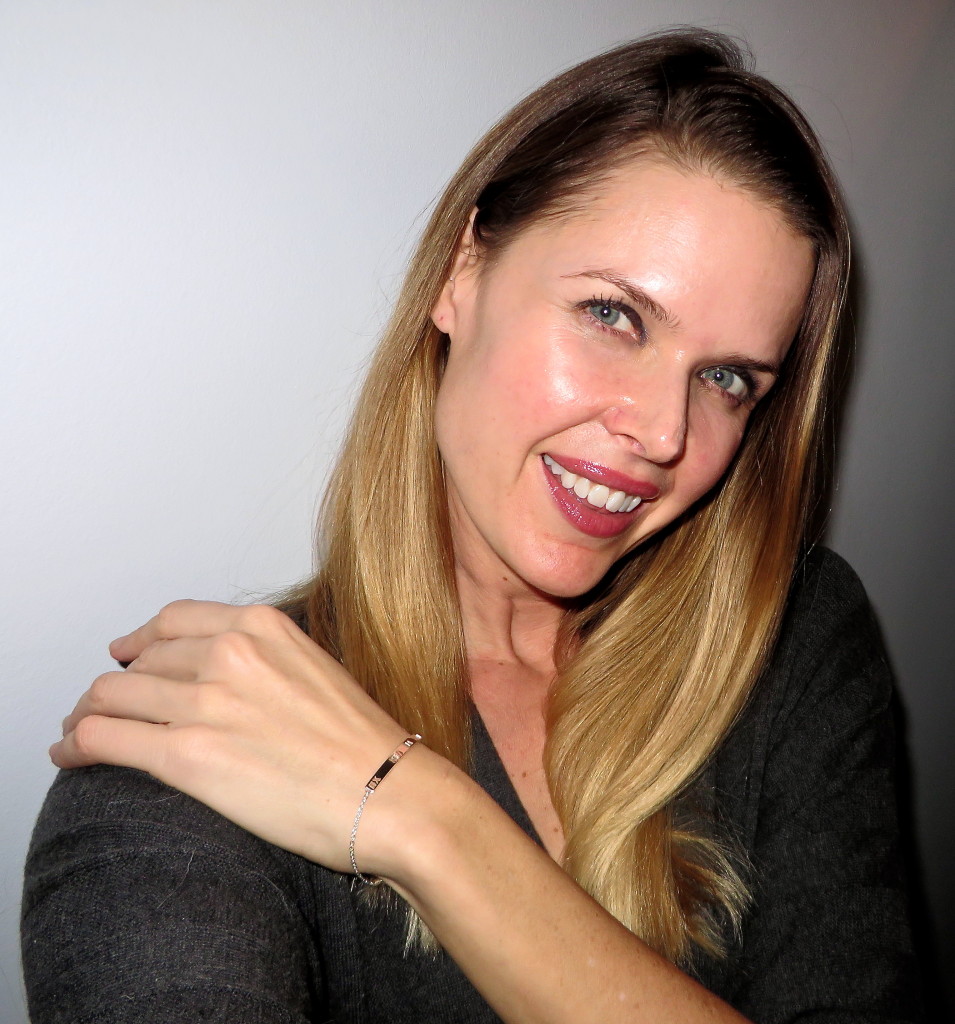 Tiffany must have read my mind, because look what was in the gift bag's little blue box? Those sleek, elongated Roman numerals incorporated into the Atlas Bar Bracelet — a bangle and bracelet combined. Muchas gracias, Tiffany. Takes one to know one.