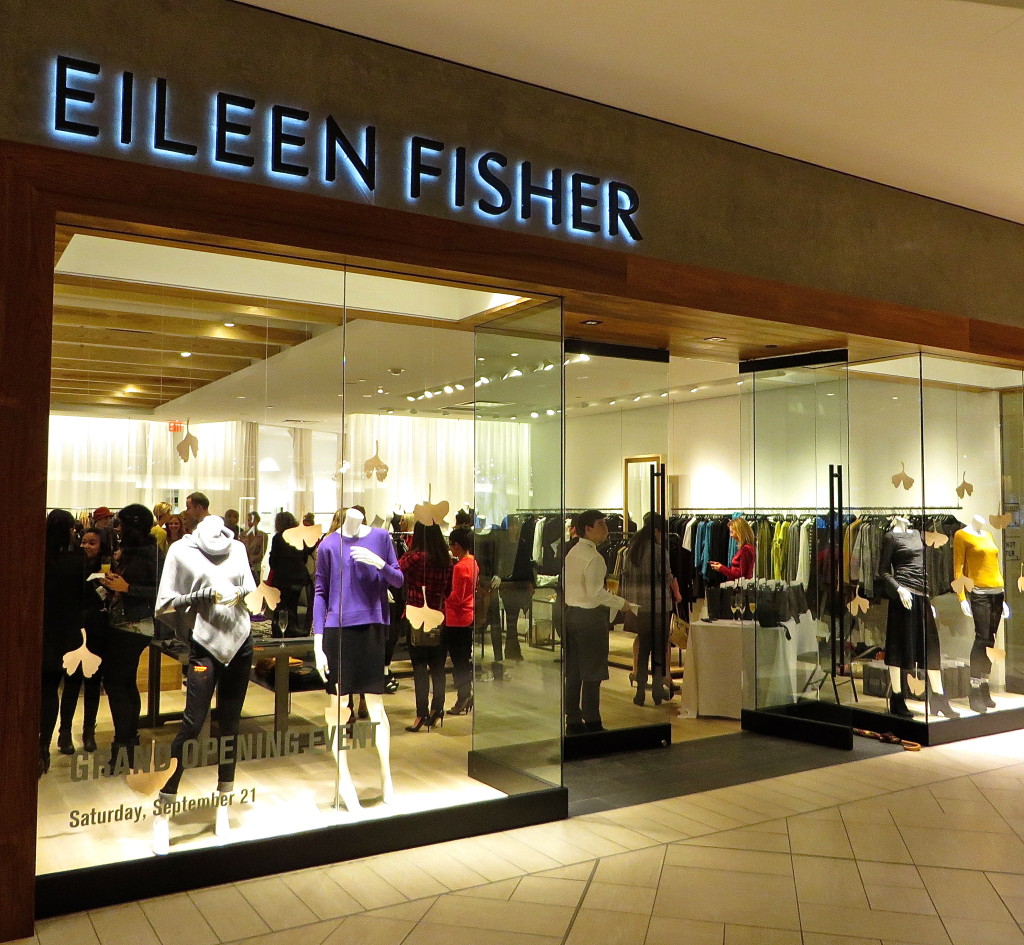 Crowd sourcing before 9 am at Chinook Mall:  Eileen Fisher's grand opening is the bugle call for a herd of Calgary bloggers.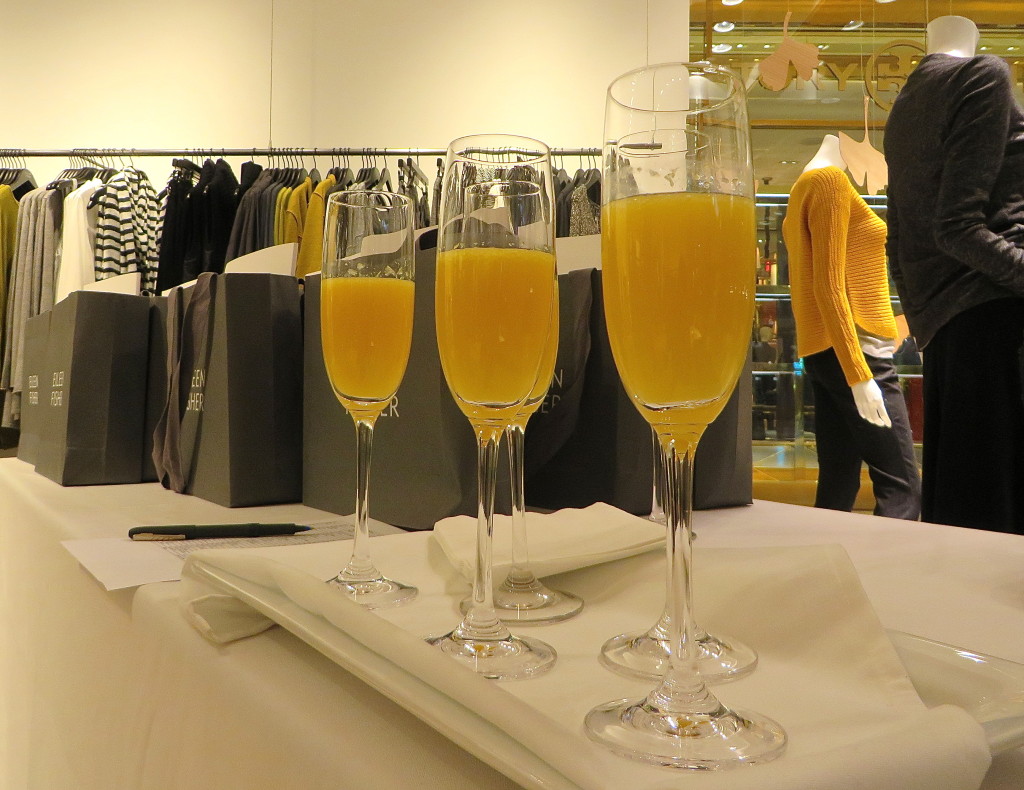 We fashion reporters respond rapidly to a Mimosa Reveille.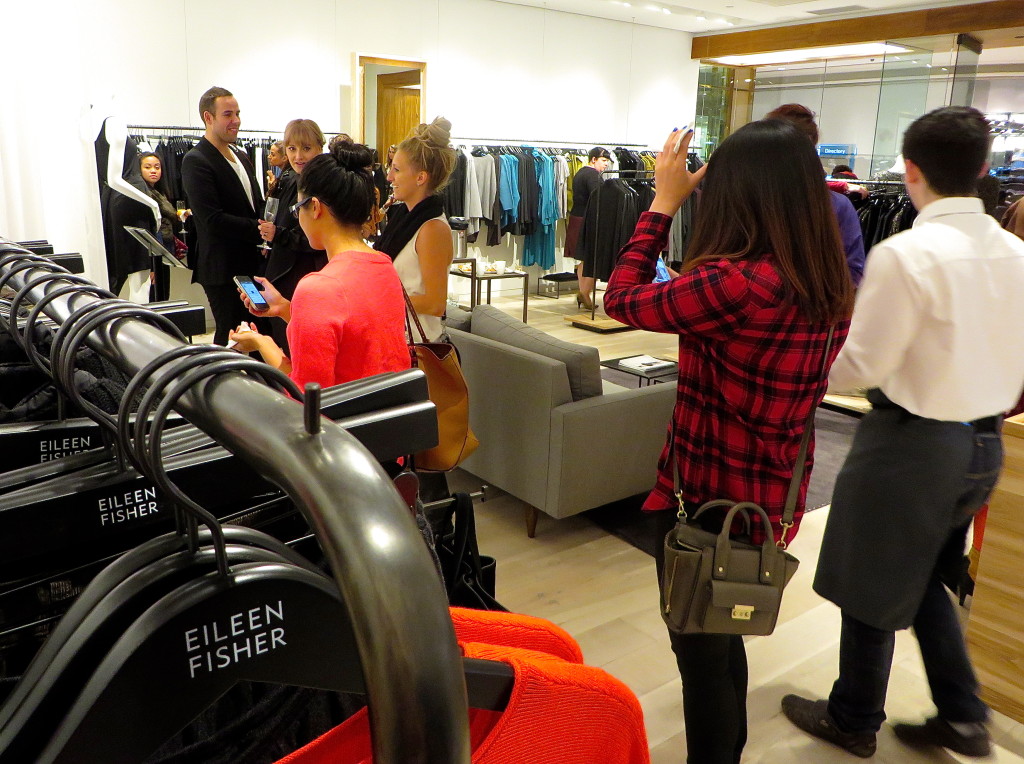 The second Eileen Fisher store in Canada (Vancouver's the first) opened at the north end of the mall in August. Wisely, they waited until everyone finished their holidays before holding the media event today. Brought to you by powerhouse distributor Sece Apparel, the Canadian stores are the only EF franchise shops in existence. The others, in the US and the UK, are all in the family.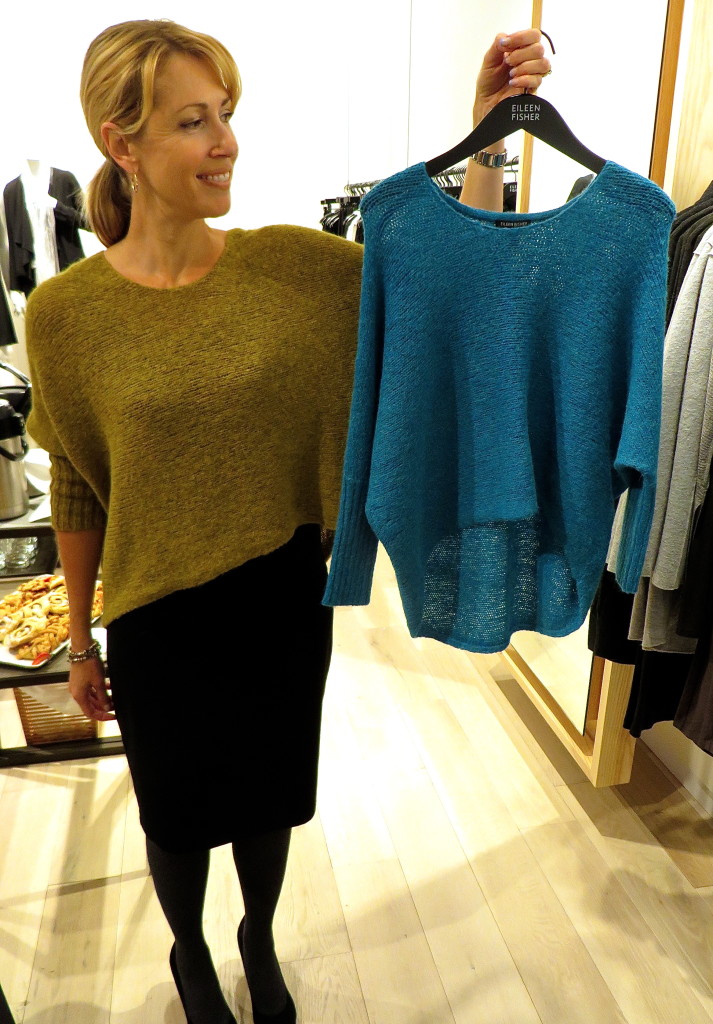 Eileen isn't just for old ladies any more. No longer satisfied with prime placement on the fab-over-fifty blogs, Ms Fisher has taken the blue-haired ladies out of most of her promo materials and is moving toward hipper textures, like waxed denim. I fell in love with this besos-blue sweater. Thanks for the heads-up,  Joan!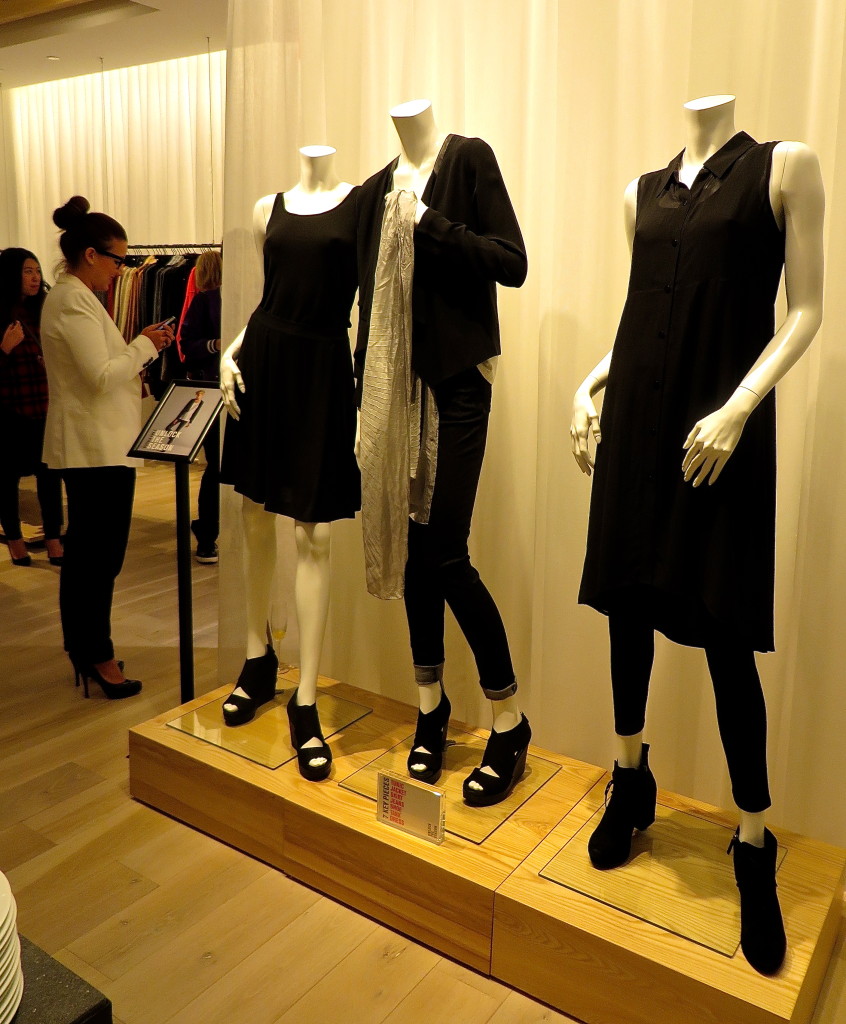 Get your head in the game this Saturday, with $25 off at the Eileen Fisher stores in both Vancouver and Calgary. Ten percent of sales proceeds will go to the Women In Leadership Foundation. Happy shopping!