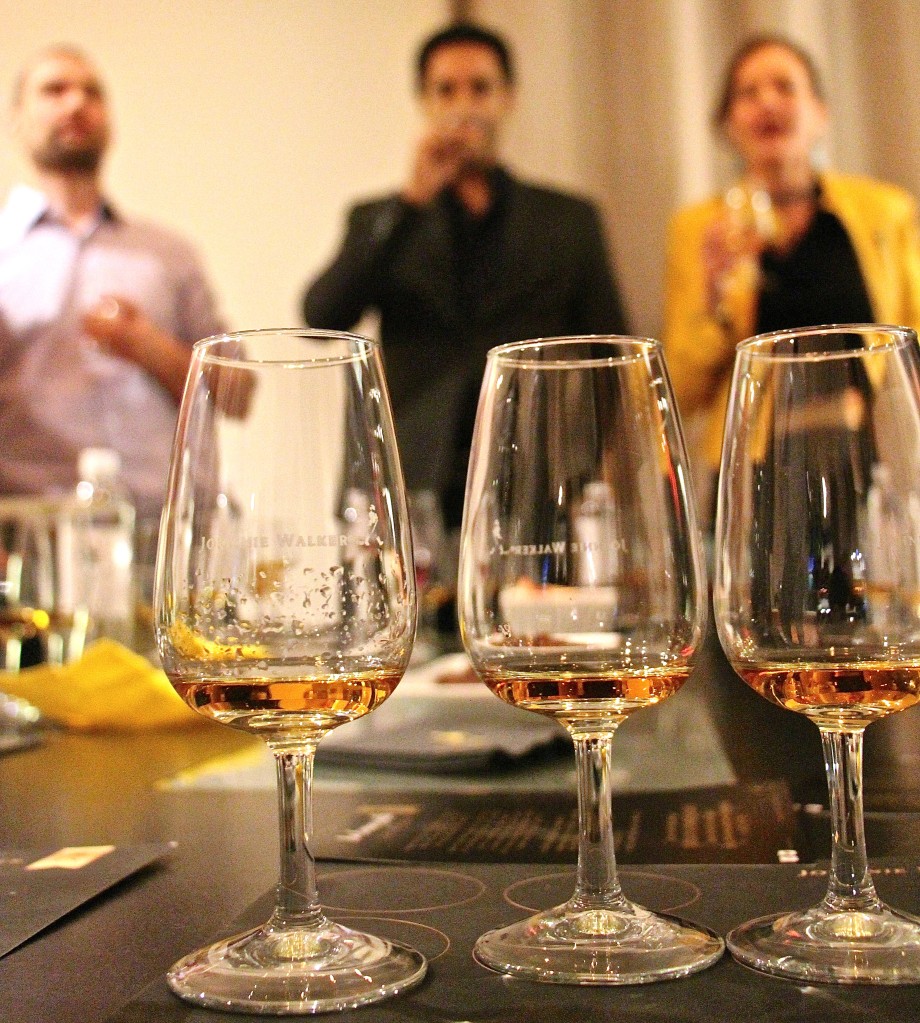 When Johnnie Walker asks if you'd like to host a Scotch Tasting, the only answer is YES.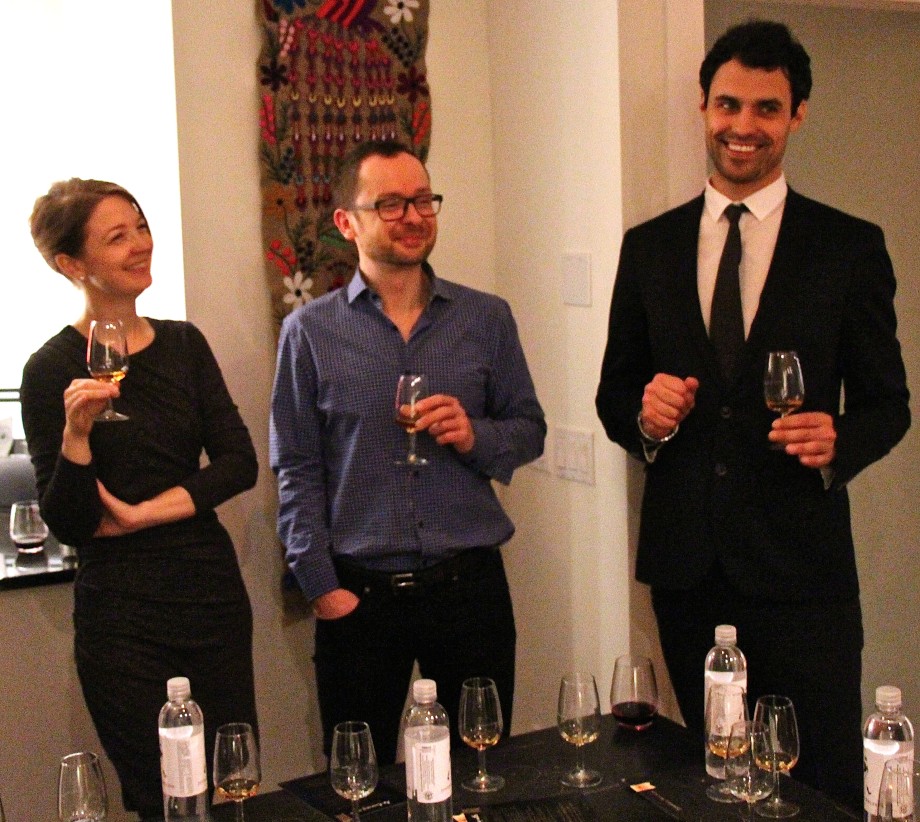 Especially when the event is led by tall taste-tester extraordinaire, Tanner Murray, seen here on the right. Life Where We Are blogger Misty Hamel is pinky-out ready for her first sip, while incoming CEO of Statoil Canada always appreciates peat from across the pond.
Tanner helped us drink our way through any previous misconceptions we may have had about his scotch — the main one being that there's only one level of Johnnie. Title titan with the whiskeyest wisdom, Tony Kay, Officer of the Most Excellent Order of the British Empire and British Consul General Calgary, seen above with the dashing red belt, definitely had concerns.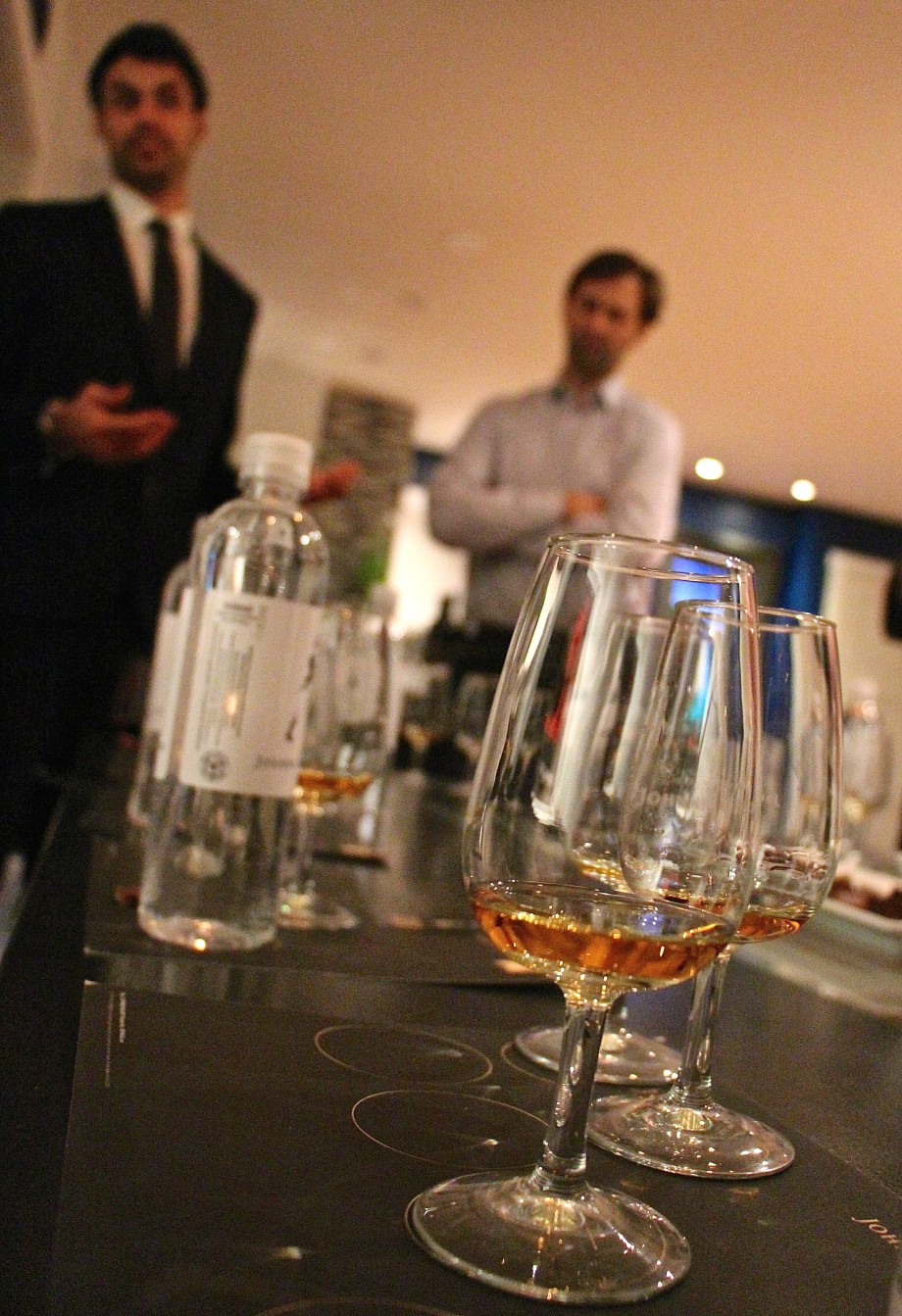 It turns out there are several levels of Johnnie Walker, in more colors than Ralph Lauren has in his polo perfume…
… resulting in thoughtful looks as PR princess Ellen Parker prepares to swish without spitting.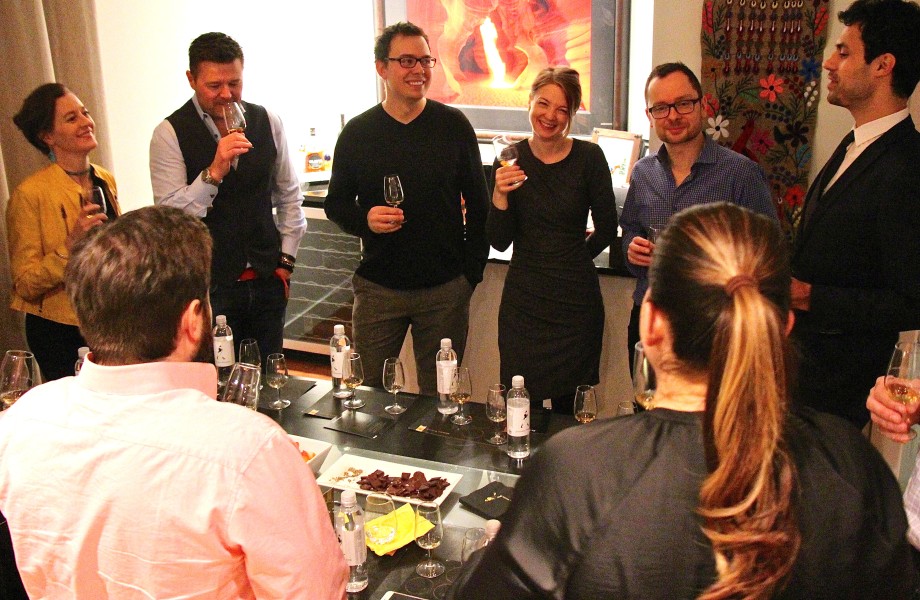 As Tanner tempted our taste buds with Red Label ($27), pairing it with orange chocolate, to twelve-year-old Black Label ($38) pairing with pepper and strawberries, our smiles grew from tall to grande.
My favorite just happens to be named after my theme color:  blue. Almost a unicorn of scotch, many haven't tried Johnnie Walker Blue. Which could have something to do with the minimum 21 years of aging. Or the retail value of $250. Doesn't it look fab in front of my Most Improved Player award picture from Calgary Polo Club? The bottle provides a lovely accent for my Team Blue Besos jersey. Too bad it's empty.