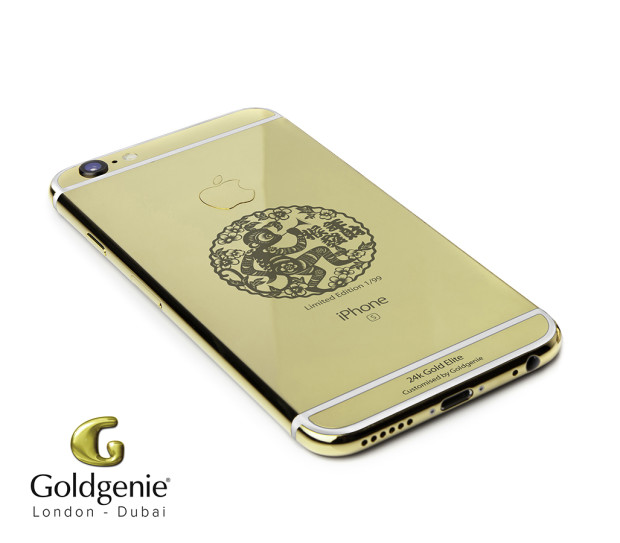 Celebrate the Year of the Monkey in 24 karat! This isn't a sponsored post, it's obviously not my photo and I haven't seen this personally. But since this breaking news rolled through my inbox, I thought I'd share.
To commemorate one of the luckiest years in the Chinese Zodiac, Goldgenie has launched a special limited edition  iPhone 6s, featuring a laser-engraved Monkey symbol on the actual phone. Although just 99 are available, you can also request rose gold or platinum finishes.  A luxury cherry oak display box is included, in case you don't actually want to use your gold phone.
I haven't upgraded my 5s yet, which is still sporting a case from Tmart, so I'm glad to know I have options. However, I hesitate. But if you're feeling the gold monkey, good news — only 50% deposit is needed up front:
£1,248.50. Even though they offer it, don't cheap out with the 16 gigs.